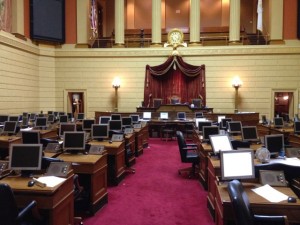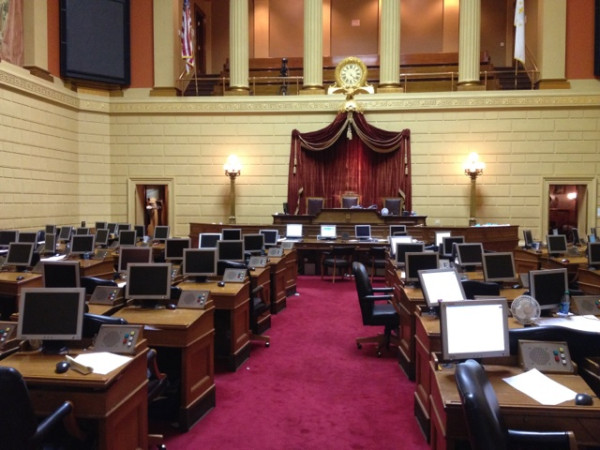 Rhode Island enters strange new anti-tax territory with the House of Representatives's decision not to pass a bill that would have raised property taxes for Woonsocket residents.
The tax hike was heavy, but necessary for the financially struggling city to avoid financial ruin. Instead, teachers and police officers will likely lose their jobs, vendors won't get paid and the city will likely need a receiver.
But, alas, all that has already become the narrative of Rhode Island – cash-strapped city can't pay its bills so contracts are broken and working class public sector employees and retirees get stuck with the bills. The strange new world is the General Assembly chose this path for Woonsocket.
Woonsocket's mayor and council made the tough vote to ask the legislature for permission to raise property taxes beyond the cap the legislature put on it. And Gov. Chafee and his staff lobbied leadership hard to approve of the increase.
The House of Representatives was unwilling the increase taxes as a way for the city to pay its debts. And the road to receivership was paved by Lisa Baldelli-Hunt, Jon Brien and Bob Phillips – whose kamikaze tact of taking the city towards bankruptcy may prove the worst thing to ever happen to the city.
But the rest of the House of Representatives had every right – if not an obligation – to save Woonsocket from this potentially perilous gamble its politicians are playing.
Don't look to Woonsocket Senator Roger Picard for blame – like the mayor and city council, he supported the tax as a last ditch effort to avoid receivership. He also didn't sign on to a letter other members of the delegation sent to the governor's office and legislative leadership earlier in the session that stated a preference for a receiver.
"It's a philosophical disagreement," he said. "When you have appointed commissions or receivers they don't have the same type of investment that an elected official does."
House Speaker Gordon Fox kept on the table the option of voting the tax hike through without the locals support. But in the end, even though the sharpest municipal finance experts in the state as well as the people elected to make such decisions for the city felt appropriate, it was deemed an unpalatable option politically. No one wanted to go into the election season having raised taxes on another city.
So instead of owning Woonsocket's tax increases, Brien, Baldelli-Hunt, Phillips and the entire House of Representatives instead will own its insolvency.
House Now Owns Woonsocket's Budget

,