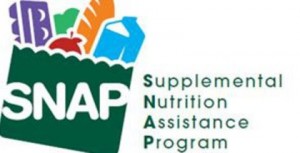 WPRI wants you to believe that, "Food stamp fraud is a 'significant problem' in Rhode Island."
"That," the TV news station reports, "was the message U.S. Attorney Peter Neronha sent Thursday when he announced that nine people are facing criminal charges for allegedly defrauding the federally funded Supplemental Nutrition Assistance Program out of more than $3 million."
As a point of fact, that wasn't the message of the U.S. Attorney yesterday. The actual message was that nine people had scammed the system. Here's how the Providence Journal began its story on the same exact event:
"A two-year federal investigation into food-stamp fraud has resulted in nine merchants involved with five convenience stores in the city being charged in connection with the theft of more than $3 million from the program designed to provide food to many of the state's neediest residents."
Less sensationalized, but more accurate.
Food stamp fraud is far more of a political tool of conservatives to smear social services than it is a legitimate social problem. Here in Rhode Island, a recent analysis by right-leaning gubernatorial candidate Ken Block indicated that the actual rate of fraud was less than the national average.
As RI Future reported after Block's report was released, "Providence Rep. Maria Cimini, who coordinates the SNAP outreach program at URI, said the national fraud rate for the program known as food stamps is between 1 and 3 percent. Block's report indicates the fraud rate in Rhode Island is 'one half of 1 percent,' she said."
That's far below the national average. For more on how the right wing overstates food stamp fraud, Chris Hayes of MSNBC filed this recent report.
Visit NBCNews.com for breaking news, world news, and news about the economy
Here's how the "food stamp fraud" fraud works:
A news organization finds an outlier abusing the system. The most popular example this summer was when FOX News interviewed this southern California surfer that uses food stamps. The FOX segment indicated that the man drives a Cadillac SUV and surfs everyday, but the San Diego Union Tribune learned that neither was true.
Then, you simply met the right wing outrage machine take over. I'd be real surprised if John DePetro doesn't think food stamp fraud is most pressing issue in Rhode Island this morning. On the web, Ken Block, pounced on the opportunity yesterday, posting to his Facebook page, "If those who defraud spending programs get nothing more than a slap on the wrist, there is no deterrent value and the frauds will not only continue – but they will grow." And, "This sort of vigilance is required for every spending program."
Here's a handy primer for dealing with those who traffic in the food stamp fraud talking point.
Fraud, of any kind, is not good. But neither is being penny wise and pound foolish. A better strategy for Rhode Island would be to identify how many people are eligible for the SNAP program but don't utilize it.