The Champ is gone.
On June 3, 2016, Muhammad Ali, considered by many to be the greatest boxer to ever step into the ring, died in Arizona at age 74 following a long battle with Parkinson's contracted from head trauma sustained in his career. Since his retirement in the early 1980's, Ali had shied away from the public eye while living a quiet life of prayer. He would occasionally appear in the public spotlight, such as at the opening of the 1996 Atlanta Olympic Games where he was the final person to carry the torch, but his privacy was highly-valued and respected by a press and public who knew he wished to be remembered for what he had been.
And what he had been was simply akin to a super-nova, that brightest stage in the life of stars that lights up the sky in a fashion that makes all others pale in comparison.
There had been black boxing stars before Ali, such as Joe Louis, and some that had also courted controversy, such as Jack Johnson. But neither of them nor any others ever dared before or since to reach for the modern day legendary status that Ali seemed to walk into with an ease and grace that infuriated the white supremacist civilization he lived and died in. If his onetime friend had been "our own black shining Prince," to quote Ossie Davis, then Ali was the grandest Knight in the court, slaying dragons on the canvas and off with such a flourish that J.R.R. Tolkien would be unable to do his story justice.
Born Cassius Clay, he became a major sports figure before he met the radical black preacher who had been born Malcolm Little but changed his name to Malcolm X. Attracted to each other by their outright pride in being black, the minister brought the boxer into the fold of the Nation of Islam, a religious community that had existed as a kind of storefront sect, blending mainstream Islam with black nationalism, under the leadership of Elijah Muhammad.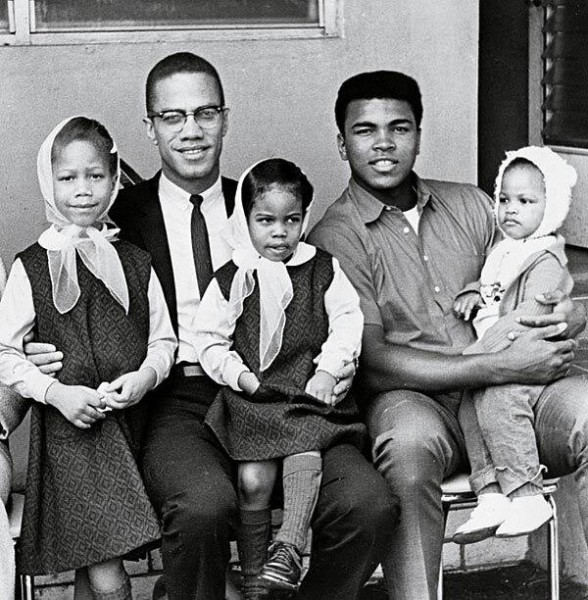 The Nation of Islam ended up becoming a major force in the history of African American life almost by accident. Its basic theological coordinates were grounded in a territory that was extremely problematic on the face of it, including a set of stories about the origin of the African and the European races that would befuddle many and earned denunciations as heresy from the worldwide Muslim religious polity.
Yet this syncretic religion, almost despite itself, was able to step into a void and tell African men and women that they were people of inherent value and dignity, a people whose origins and lot in life signified not decrepitude, as white supremacy would have them believe, but a kind of prophetic beauty on the level of Christ. Through a series of ceremonies and rituals not found in mainstream Sunni or Shia Islam, it taught people who had been trained from birth to hate themselves that they not only could but should repudiate white supremacy as a culture and ideology with a militancy akin to Caesar's crossing the Rubicon. Not since the best days of the NAACP and the Communist Party a generation earlier had there been such an insurgency challenging racism in our society.
Clay's conversion to the Nation was a major publicity coup at the time, showing the world that the faith could attract major sport superstars. But it was also simultaneous with a series of developments that would ultimately lead to the murder of the man who brought him into the fold. Malcolm X had been the stage persona that elevated the group into the mainstream discourse almost totally because of his charisma and style. The American government knew that he posed a threat to them, epitomized by his call to lodge a complaint at the United Nations against the United States for human rights abuses of people of color that would try to impose South African-style sanctions on the superpower, a cause he gained support for from many post-colonial states in Africa and Latin America. This was simply unacceptable and so the federal government targeted him with their COINTEL-PRO efforts.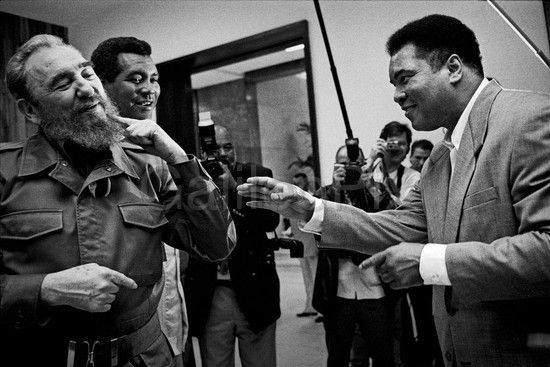 They created a schism between Malcolm and Elijah Muhammad, based around the elder man's sexual proclivities. Then they sowed confusion and discord by planting advantageous news stories and sending forged letters to the different parties so to further the divide and inflame the ranks to homicidal rage. Now named Muhammad Ali by his new faith, he defended the religion against the alleged heretic Malcolm but in later years deeply regretted his decisions. After the death of Elijah Muhammad, he and many of his coreligionists followed Elijah Muhammad's son into mainstream Islam while Louis Farrakhan, for reasons that are outside of the scope of this discussion, chose to keep the Nation alive.
Imam Farid Ansari is one such African American whose religious path followed this same trajectory. He leads the Muslim American Da'wah Center of Rhode Island and kindly granted me an interview providing a set of insights about what it meant to live through such times.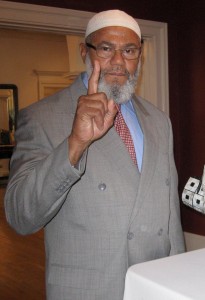 "He had a lot of influence and…on my own life when he converted as well as being a member of the Nation of Islam. In fact he became a minister," said Ansari.
"Even today, when I speak to people, they oftentimes, as an African American convert to Islam, many people assume that we're still identified as the Nation of Islam. I know that being characterized as 'black Muslims' back then…was to try to denigrate the growth of the Islamic religion in the African American community. But, having said that, I do believe, because of the racialization of the teachings of the Nation of Islam, and the fact that there was a strong identity with blackness, so to speak, that name black Muslims caught on and now, today, after the passing of Elijah Muhammad, that transition to the mainstream of Islam under the leadership of Imam W.D. Muhammad, who basically put aside a lot of the racialized teachings because it didn't have any place in the actual religion of Islam. In fact Islam prohibits that kind of attitude towards one another in terms of superiority of white over black or black over white. And under the leadership of Imam W.D. Muhammad he enforced that and he brought the community away from that racialized version of Islam that was introduced by his father Elijah Muhammad. Essentially, the difference being the Nation of Islam's teachings were really characterized by a lot of the racial differences… I wouldn't say that was at the core of it but, because of the American experience, it did sort of affect the initial growth of Islam here in America under the leadership of Elijah Muhammad. But thank God that his son brought us into the community of al-Islam, the mainstream of Islam."
"Part of the mythology and the teachings of the Nation of Islam was to emphasize that we were brought here to America as slaves. And part of that experience was really demonstrated in the current broadcast of Roots and previously, when Alex Haley first came out with Roots, it did show you the kind of brutal treatment that was imposed upon the Africans when they initially came here and a lot of the original names that were given, that Africans had, the culture, the language, the religion, was torn away from many of the slaves and that's history, that in fact did happen. And the slaves were identified with their masters as property, so a lot of the names that were imposed upon the Africans were not in fact the names that were identifiable to a particular tribe, a particular people, and therefore that was emphasized in the Nation of Islam. So in order to sort of evolve from that experience Elijah Muhammad taught as part of his teachings that the names that we had were imposed upon us by the slave master. And until the transition to Islam, we would no longer be identified by our slave master names. And so that is why he said everyone would be X."
"Muhammad Ali had a lot of foresight and he looked ahead."
"He will probably remain an enigma in death as well as in life."
Click the Player Below to Listen to More of This Interview!
Other columns written by the mainstream press are going to emphasize his multiple victories inside the ring and so to reiterate that which is being said seems rather useless. Yet few will talk about how our tax dollars funded the targeting of all of the members of the Nation of Islam by those we designated the arbiters of law and order.
But that is the essential topic to talk about for a simple reason, it cuts to the core of how bright this super-nova truly shined. To leave it out is to in fact discredit him entirely and make his glory seem cheap. We must emphasize how deeply he and his coreligionists terrified the government and its various functionaries. We must explain that it was both Democrats and Republicans, Kennedys and Nixons, who cowered in fear of this man for the power he so humbly wielded. We must give the COINTEL-PRO narrative a level of primacy for it reveals the true measure of the man.
This is a narrative that is so feared that books that have precise and exact bibliographical citations of the primary source documents, the actual FBI and CIA memos about the Nation of Islam, are relegated to the margins while reams of nonsense, such as the detestable Manning Marable biography of Malcolm that traffics in tabloid rumor and pornographic insinuations, are made to seem as the seminal histories of this episode in African American culture. That is how truly terrified white supremacy is still of the Nation of Islam even all these years after the deaths of its major leaders.
Islam is a religion that repudiates notions of individuals being ontologically differentiated from others, embracing a humanist universalism unlike the Catholic Church that says priests, bishops, and popes experience transformation of their being upon ordination. This is part of why it is so demonized by the Christian right and perverted by the monarchs of various states in the Middle East.
Yet I doubt many would call it heresy to say that Muhammad Ali will be remembered for all history by a simple honorific, the Greatest.