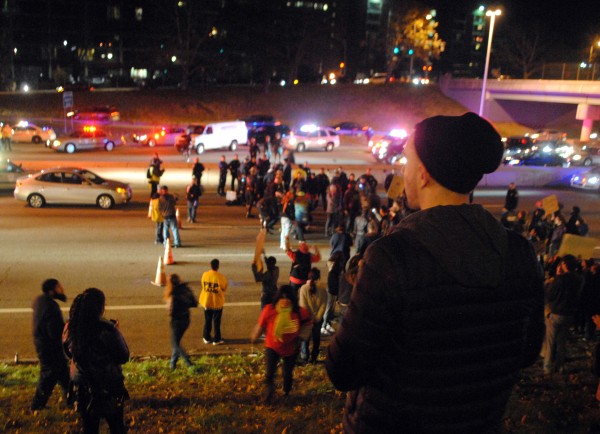 "Flag burning? They think that helps their cause?"
"So what does blocking a highway and making ambulances late do to stop racism?"
These are real statements from those who would rather have seen Tuesday night's Ferguson protest against police violence and systemic racism here in Rhode Island relegated to its usual three paragraphs next to a car advertisement on page six of the ProJo. Had the protesters in Providence not taken over the southbound lane of I-95, few media outlets would have covered the event in any depth.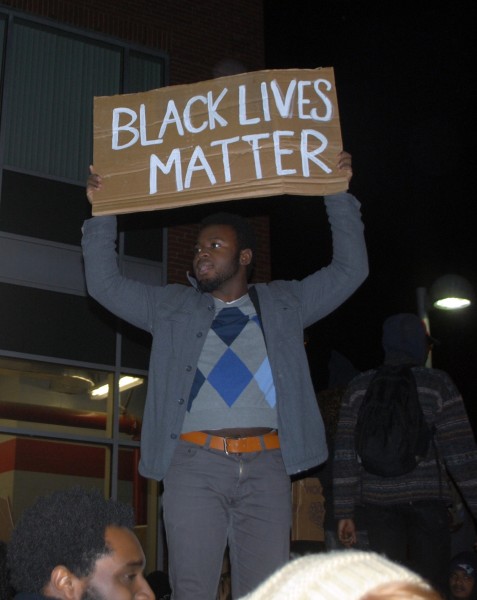 To be fair, some see this as a tactical issue, and debate whether or not closing down the highway was the best course of action, but others feel that attention getting stunts like this are wrong because effectively highlighting the existence of racism brings about the possibility of system change, and with such change comes insecurity, uncertainty and fear for the privileged.
Better that black and brown people continue to die than one white person suffer insecurity, uncertainty or fear, I guess.
So those who benefit most from the present system (or think they do) lash out, and attempt to make huge issues out of relatively minor events.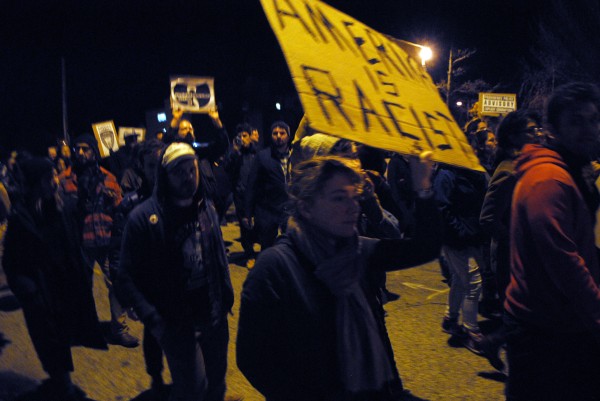 Let's get one thing out of the way right now: burning the American flag is a symbolic gesture that hurts no one and is completely protected speech under the first amendment. If a burning flag offends you more than the idea of the police gunning down a twelve year old carrying a BB gun or shooting a man in the toy aisle of a Walmart, your priorities are out of whack, and this piece isn't written for you.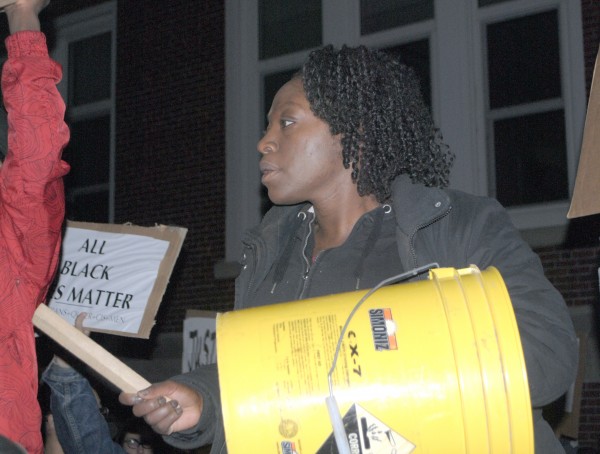 This piece is for the rest of us.
Blocking the highway was dangerous. The protesters could have been hurt. They could have caused an accident, or delayed an ambulance bringing someone in need to the hospital.
Yet accidents slow down the highways all the time. So does construction. So does a deer that's lost its way. Somehow, ambulances make it through, take different routes, or go to different hospitals. And as a good friend said to me on Facebook, how many people complaining about the protesters closing the highway will vote for Chris Christie if he runs for President?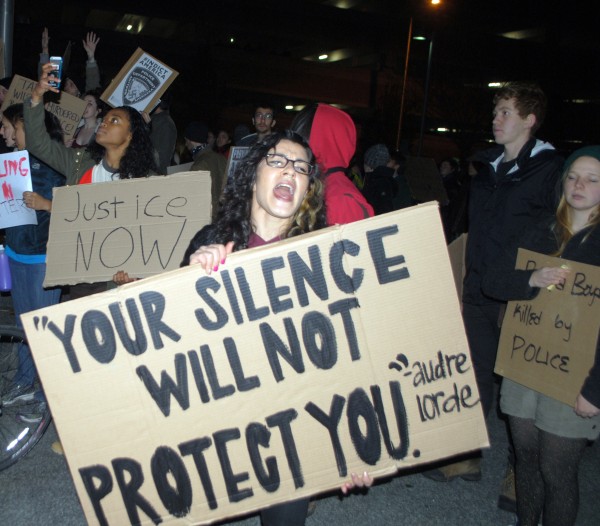 One potential Christie voter, Robert Paquin III, of the RI GOP, said, on Channel 10's Wingmen, that, "The protesters were acting no better than the people they are accusing of being unfair."
Let that sink in for a minute. The protesters are literally fighting for the lives of black and brown persons who are dying at the hands of an ever more militarized police. We have police officers getting away with murder. We are talking about centuries of racial oppression.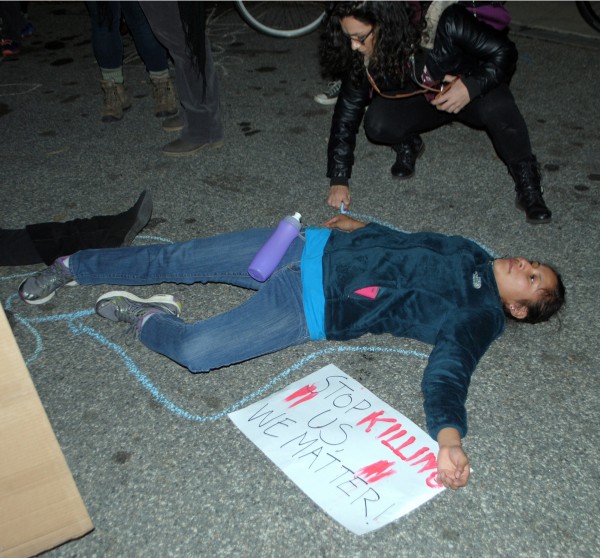 Somehow, according to Paquin, blocking traffic for twenty minutes on a Tuesday night is "no better."
Providence Public Safety Commissioner Steven Pare wants protesters to inform him of their plans, so that the protests can become safe and predictable. Pare's concern is public safety. Activists are concerned with establishing a more just society. The commissioner and the activists are at cross purposes. Society will not change when protesters ask politely, and there is little safety in change.
Our own history is full of dangerous and stupid actions that are steeped in violence, rather than non-violent disruption. RI Future editor Bob Plain, debating Paquin in the Wingmen segment, mentioned the burning of the Gaspee, an event celebrated every year in Rhode Island in which smugglers burned a British ship as a prelude to the American revolution. One might ask, "What does burning a ship and killing sailors have to do with democracy?"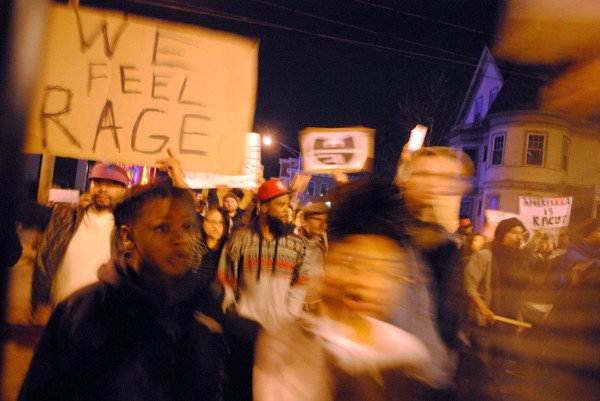 So what has come out of the blocking of the highway? Conversation. Some of it is angry: privilege lashes out when uncovered, like a tiger pulled away from its young. Some of it is pointless: too many are so enmeshed in the privileges the current system confers upon them that they will never allow for the uncertainty of change.
But some conversations will shape future tactics, shake convictions, rock comfortable world views and bear fruit. Then the problem of criminalizing black and brown bodies will no longer be "their" problem but "our" problem, and we can work together to find solutions.
---
---
Like this kind writing?
Consider donating directly to Steve Ahlquist:
In defense of blocking the highway

,