During the last two days activists filed rebuttals with the Energy Facility Siting Board as they contest Invenergy's attempt to suppress public input on its proposal to build a fracked-gas power plant proposal.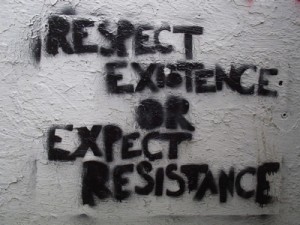 In a press release late last month Fossil Free Rhode Island cited as reasons for filing a motion for intervention with the Board:
The construction of the proposed power plant —part of the energy policy of team Raimondo— would slow down the transition to renewable energy.

As a recent report of the PERI Institute of UMass in Amherst states: "New investments in energy efficiency and renewable energy will generate more jobs for a given amount of spending than maintaining or expanding each country's existing fossil fuel sectors."

"Natural" gas has a larger greenhouse gas footprint than coal and oil. Clearly, team Raimondo is wrong on all counts: physics, economics and morality.
In response to Invenergy's objections to their Motions for Intervention Sister Mary Pendergast, Occupy Providence and Fossil Free Rhode Island argue that the company misconstrues the rules according to which the Board operates.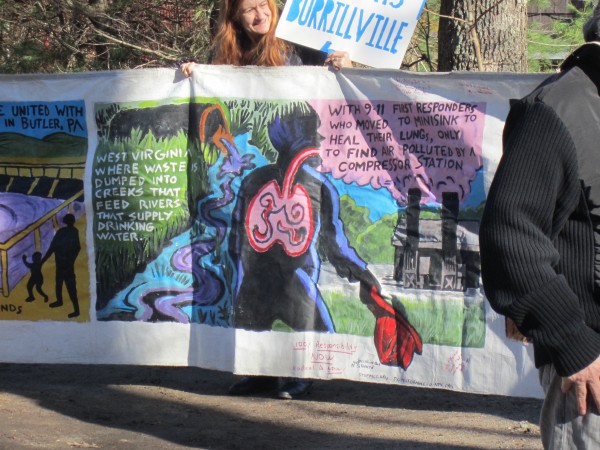 The activists also take Invenergy to task on its claim that they lack sufficient interest to justify intervention.  They remind the company of the U.S. Supreme Court ruling Massachusetts v. EPA (2007), which declared that greenhouse gases are pollutants under the Clean Air Act.  They also remind Invenergy of the Endangerment Finding of 2009 of the Environmental Protection Agency that determined that greenhouse gas emissions endanger the public health and welfare of current and future generations.
In a landmark environmental case (Payne & Buttler v. Providence Gas Co., 1910) the Rhode Island Supreme Court ruled that citizens can sue corporations for damages caused by "deleterious and poisonous substances."
If these facts, rulings and liabilities do not constitute a direct interest, nothing will.
Occupy Providence, in its rebuttal,  said:
Invenergy cannot credibly argue that Occupy Providence lacks sufficient interests to justify intervention in spite of the fact that "the proposed plant will produce greenhouse gases highly injurious to the 99% for the purpose of producing profits which will go almost entirely and certainly disproportionately to the 1%."
Sister Mary Pendergast echoed the same sentiment and quoted from Pope Francis' encyclical Laudato Si':
26. Many of those who possess more resources and economic or political power seem mostly to be concerned with masking the problems or concealing their symptoms, simply making efforts to reduce some of the negative impacts of climate change. However, many of these symptoms indicate that such effects will continue to worsen if we continue with current models of production and consumption. There is an urgent need to develop policies so that, in the next few years, the emission of carbon dioxide and other highly polluting gases can be drastically reduced, for example, substituting for fossil fuels and developing sources of renewable energy. Worldwide there is minimal access to clean and renewable energy."
Two members of the Board serve at the pleasure of Governor Raimondo.  That does not bode well for the impartiality of the Board.  This is very troubling when it is clear that the Raimondo administration fails to understand the moral imperative to act on climate change.
Is there any ethical system under the Sun that holds that near-term profit is the ultimate standard?  It is certainly not what is meant by the Affirmation of Humanism that proclaims:
We want to protect and enhance the earth, to preserve it for future generations, and to avoid inflicting needless suffering on other species.
Nor is it consistent with, as the Islamic Declaration on Global Climate Change puts it:
Re-focus their concerns from unethical profit from the environment, to that of preserving it and elevating the condition of the world's poor.
Citizens of Rhode Island understand that intervention is fully justified and, in spite of Invenergys' claim to the contrary, that the public interest is not adequately represented by a state government and its corporate allies who willfully act in violation of Article 1, Section 17 of the Rhode Island Constitution, the supreme law of the State which establishes the duty to provide for the conservation of the State's air, water and land.
Note added after original post: Also the RI Democrats of America (RIPDA) have filed a reply to Invenergy's objection to their motion for intervention.  In their conclusion they write:
Invenergy's desire to block RIPDA's involvement should concern both the Board and the general public, as it suggests that Invenergy wishes to limit the discourse on this topic and stack the deck in its favor.
Invenergy fails to gag activists on power plant intervention

,