Over 30 years ago, activist Larry Kramer, disgusted by the apathy of public officials and the timidity of gay men who refused to come out, wrote a blistering article called 1,112 AND COUNTING.
Kramer was furious at Ronald Reagan, who refused to say the word AIDS, New York Mayor Ed Koch, a closet-case who wouldn't be seen within a hundred miles of anything remotely to do with homosexuality, the CDC, which was giving pittances to AIDS researchers, and Gay Men's Health Crisis, a group he had founded and then witnessed descend into a puddle of politically-correct mush. Many historians of the epidemic see Kramer's dispatch as the moment when people woke up and said that, unless they got into the street and began making noise, there was a real chance AIDS could become the Bubonic Plague.
We need an article like that now for climate change. The first lines of Kramer's writing read:
If this article doesn't scare the sh*t out of you, we're in real trouble. If this article doesn't rouse you to anger, fury, rage, and action, gay men may have no future on this earth. Our continued existence depends on just how angry you can get… I repeat: Our continued existence as gay men upon the face of this earth is at stake. Unless we fight for our lives, we shall die. In all the history of homosexuality we have never before been so close to death and extinction. Many of us are dying or already dead.
And such is the case with climate change now. I just got my electricity back on yesterday after that freak storm that struck Tuesday morning. I was aware the night before that there was a thunder storm predicted, so I closed my windows. When it hit that morning at 6, my jaw hit the floor and I was terrified. That was not just a storm, it was a catastrophe that happened because of global warming.
I am uncertain if this is a correct diagnosis, and I welcome the critique of a meteorologist, but here's what I think happened: for weeks now we have been reading about bizarre things like fish washing up on the shores by the hundreds, dead from suffocation and water temperature. I recently heard a climate scientist on NPR talking about how the waters of Cape Cod this season are the warmest he has ever experienced. I think that, when the storm passed over the Narragansett Bay, it sucked up a lot of heat generated by the warm water. Warm air generated by water is like a massive dose of anabolic steroids for weather, it turns normal storms into monstrosities. In 2005, the warm air generated by the Gulf of Mexico smashed into the bottom of Hurricane Katrina and resulted in a regular hurricane transforming New Orleans into a war zone. That's the same principle I think was at work here.
And yet after we get smashed upside the heads by a gigantic warning to reduce our carbon footprint, people continue to create aforementioned footprint, if not doubling it. Around my neighborhood, the night air was abuzz with the sputtering of gas-powered generators. Others would sit in their running cars to charge their phones and use the air conditioner. When a child touches a hot stove, they get a clue and don't do it again. But with climate change, we don't stop touching the stove, we thrust our hands into the white-hot center of the fire!
It's not like we do not know what to do, there are plenty of examples in Europe, Canada, and California that lead the way. We could increase our number of wind turbines, the government could sponsor a proliferation of solar panels for homes and municipalities, there could be geothermal, hydroelectric, and all sorts of sustainable energy projects that would give high-paying, long-lasting jobs to both white- and blue-collar workers.
To extend the AIDS analogy one step further, Kramer later dramatized his experiences with AIDS in a play, THE NORMAL HEART, which was made into a HBO film last year starring Mark Ruffalo. Ruffalo, a man of deep principles and morals, has created a non-profit, The Solutions Project, where he offers sustainable energy plans for every state. According to his website, Rhode Island has a lot of progress to make. We have a power grid consisting of 4.4% residential solar panels, 17.8% solar PV plants, 10% onshore wind, 0.1% hydroelectric, and 0% geothermal. There would be 7,473 construction jobs and 5,775 operation jobs created by the transition to a sustainable power grid.
And it's not like there aren't financial benefits immediately to be seen from installing solar panels on your house. Did you know there is a mechanism you can install so that, in the day, after charging the battery that will power your house during the night, you can feed the excess energy back into the power grid, reducing your electrical bill to almost nothing per month? Teddy Roosevelt was a lot of things, but one of those things was a conservationist and environmentalist. He saw the basic logic of environmentalism not just as a matter of what we leave our progeny but also as a matter of fiscal conservatism and responsibility. He knew that, if you do the right thing and don't pollute, you end up saving both yourself and the government money. He created the Food and Drug Administration not just so to stop people from eating bad food and taking tainted medicine, he did it to prevent lawsuits against the vendors, a real type of tort reform that these lunatic Tea Partiers would call state socialism!
But what do we get instead? Gina Raimondo opening a power plant operating on fracked natural gas while President Obama's uber-hyped "clean energy plan" in fact only phases out coal while maintaining natural gas mining! What changed? These politicians are servants of the power companies that fund their campaigns. They do not care. Get over the delusion that the Dismal Dollar Democrats are serious about climate issues, they aren't. I voted not twice but three times for President Obama, first in the primary contest against Hillary Clinton and then in both the 2008 and 2012 general elections. I had deep-seated hopes for him as both the first African-American president and as someone who said he was going to change Washington.
But instead, he has been a Clinton Democrat who has defenestrated environmental laws and allowed our fossil fuel fanaticism to fester unchallenged. He could have passed an executive order any day of the week to stop fracking. But instead, his appointees at the Environmental Protection Agency recently issued a piece of quackery about how fracking does not affect drinking water, flying in the face of a consensus that the chemicals used in that horrid process are carcinogens! Richard Nixon was a monster responsible for despicable crimes, but he would seem like a flaming liberal, if not an outright Red, when comparing his policies on pollution with the pack of lunatics at the helm now.
If we don't get this thing under control not very soon but now, we are going to all suffer terrible consequences. The polar ice melt, already in process, is going to raise the sea level so drastically that by 2037 Rhode Island, if it still exists at all, will be a string of hilltop islands peaking out of the water, with Providence either totally submerged or functioning in a method not unlike Venice. The Ocean State will have a year-round temperature akin to Georgia. And the midwest, our breadbasket and source of most of the food on our tables, is going to be a desert not unlike the Sahara! These days we rue how our grain silos store surpluses of grain and corn that could feed the hungry, but those days are numbered, we are going to face a massive food and water shortage emergency before I am sixty years of age. If you want a preview of what is going to come, look at the genocide in Sudan and Darfur, that multi-decade nightmare was caused at its root by droughts brought on by climate change.
Our continued existence as human beings upon the face of this earth is at stake. Unless we fight for our lives, we shall die. In all the history of humanity we have never before been so close to death and extinction. Many of us are dying or already dead. 
In the wake of Larry Kramer's disappointment with Gay Men's Health Crisis, he did two things. First, he went on a long vacation and wrote THE NORMAL HEART, a deeply affecting play derived from the finest tradition of agit-prop. Second, he formed the AIDS Coalition To Unleash Power (ACT-UP). They were mortally terrified young men and women who were fighting for their lives, so they didn't care what the consequences were so long as they got results. It is not my place here to call for any type of law breaking, and I furthermore admire Bill McKibben's People's Climate March. The Pope is now coming to America to make an address about climate change at the UN as a follow-up to his ground-breaking encyclical. The G7 just made a vow to end fossil fuel consumption totally by the end of the century. But there are simple steps we as humans need to make to affect change. Here's what I do, I am not going to suggest anything I don't practice because it is hypocritical if I only preach it.
Become a vegetarian.
Veganism is hard and I have yet to get that far. But the facts are simple, it takes more electricity to store and prepare animal products. If you give up meat alone, you are making a serious impact on the level of fossil fuels you consume. And what's more, you also can do yourself serious good. Studies are now showing a link between depression and eating meat, probably having to do with the amount of hormones and other junk they pump animals up with these days.
Ride a bike and public transportation.
Again, you not only decrease the amount of fossil fuels you consume, you give your body a major work-out. Exercise is also shown to help benefit your mood and productivity.
Recycle more.
Most of us probably separate the newspaper and bottles and put them in the green bin already, but we might be missing a few things. For example, how many recyclable paper items do you throw into the trash in your bathroom? I have made it a habit of digging out the cardboard toilet paper cores and bar soap wrappers, which are made of either paperboard or recyclable paper. Take the extra time to rinse out used plastic food storage bags and put them in the recycling bin. What about the plastic bag your loaf of bread comes in? You would be surprised at the number of items you find in the trash that belong in the green bin.
Monitor the amount of electricity you use.
There are so man little things that reduce your power consumption. Unplug things like phone chargers when they are not in use. Reduce the brightness on your computer monitor. Change the settings in your computer to moderate whether disk drives are powered when not in use. Use fluorescent or LED bulbs in your lights. Turn off your computer when not in use. These little steps lead to a long journey of responsible power consumption.
Share this information.
If you can get people to also follow these steps, they results could be astounding.
The results that are already guaranteed to take place because of climate change are terrible. There is no stopping some of it. But at the same times, human beings are magnificent creatures that have never failed to survive in the most dire straits. The flooding of 2037 could be catastrophic, but it also could be hindered if we adopt some of the dike and dam practices used for centuries by the Dutch. We could also in that time adapt out buildings to prepare for the inundation and create high structures to house people. And, if we are lucky, we could end up recreating our species in the face of this catastrophe. I just recently read on CounterPunch an article about a type of organic farming that pulls carbon out of the air, something that shows great promise. But we cannot rely on our leaders for this. It is going to require a lot of small-d democratic work to create the groundswell necessary.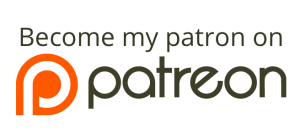 Is it climate change o'clock yet?

,