I watched NBC 10's sportscaster Joe Kayata interview Pawtucket Red Sox owner Larry Lucchino not once but twice on February 17. It was hard to tell if this was a late Valentine's Day for the sports franchise owner or if Kayata was just trying to give the Tolman High School softball team a run for their money, but either way it was a wasted opportunity that failed the fans, the taxpayers, and the viewers that was strangely reminiscent of some business involving bears and hand stands.
ONLY ON 10: @NBC10_Joe talks with PawSox owner Larry Lucchino about rebuilding fan trust. Watch NBC 10 News at 5:30. pic.twitter.com/lfRneFHMMN

— NBC 10 WJAR (@NBC10) February 17, 2016
What the discerning viewer could grasp at from the interview, and which Kayata would not vocalize, is the true nature of Lucchino's plan. Here are the highlights, picked apart for all their meaning.
"This franchise was a jewel franchise for a long time. It has fallen on harder times in recent years."
Uh, excuse me Mr. Lucchino, that is kind of a stretch. After Ben Mondor died, the team did struggle because his widow was not tuned to business acumen. But as soon as you and the late James Skeffington showed up with haughty expectations of not just moving the team but expecting Rhode Islanders to finance the move to Providence (something Kayata left out conveniently), the fans left in droves. Could it possibly be that you chased them away?
"We just want to recapture that glory, reignite that fan base, (and) galvanize the business community because that's what was special."
As reported earlier, this is asking for a subsidy from the state and the business community so to gentrify the poor community out of their homes near the ballpark. Lucchino smudged history in regards to his discussion of the attempt to move the Red Sox out of Fenway when he got involved with the Boston franchise years ago, trying to make it sound like that was all his decision, saying "It took us a couple of years to answer that [relocation] question in respect to Fenway Park." It was not, a large contingent of Bostonians got up in arms and raised a huge SAVE FENWAY campaign that made it impossible for him to do as he had in Baltimore and San Diego and flip the team at profit a few years afterwards, leaving the taxpayers on the hook for projects that benefited only his bank account.
"We sat down with Mayor (Donald) Grebien here in Pawtucket and are working on a study of McCoy to see what kind of facility we have and what it needs to play an important role in the years ahead and we are focused on getting the fan base back to the ballpark".
So does that mean that tax monies are being paid to fund this study? Why do you need another study when, this time last year, James Skeffington was telling people that a study had shown repairing McCoy was too costly? What could it possibly need considering the fact that McCoy and the PawSox are cited by many as an exemplary franchise?
Will the team remain in Rhode Island after the end of the current McCoy lease in 2020?
"I don't know. That's an impossible question to answer right now."
In a word, no, unless of course they are given plenty of free money at the expense of the taxpayers and disenfranchise a slew of people who pay a higher percent of their income to taxes than Lucchino and company do.
It seems like Gina Raimondo is not the only vulture capitalist here for the long term. When William Carlos Williams wrote an Introduction to Allen Ginsberg's classic poem Howl, he said in closing a brilliant line that fits these circumstances perfectly:
"Hold back the edges of your gowns, Ladies, we are going through hell."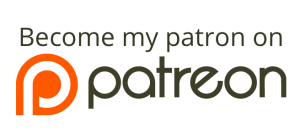 Joe Kayata strikes out in his interview with Larry Lucchino

,