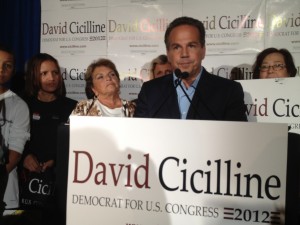 Next week, I am coming home to host the first two of several neighborhood conversations about the challenges we face across this great state, and I wanted to make sure RI Future readers knew about next week's events in Woonsocket and Bristol.
As your voice in Congress, it is critical that I hear directly from you on the challenges we face and how my office can better serve you. That's why I look forward to discussing a wide range of topics with you including my jobs and manufacturing agenda for Rhode Island, protecting the guarantee of Medicare and Social Security, honoring our responsibilities to our veterans, keeping student loan rates low, and achieving comprehensive immigration reform.
I'd also like to share with you some additional information about the services my office can provide to help you better navigate federal agencies as well as how to access important services provided by the federal government. Please join me at one or both of the following Neighborhood Conversations:
For more information, please call my office at 729-5600 or email me at David.Cicilline@mail.house.gov. Thanks and I look forward to seeing you next week in Woonsocket or Bristol.