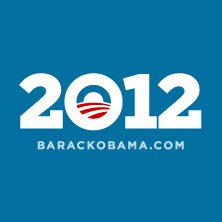 Scores of Rhode Islanders are getting together next Tuesday night in homes, restaurants and college campuses across the state to watch President Obama's State of the Union address. And it's not too late for you to join them!
"This is an important speech—one you, your friends and your family can't miss," says Devin Driscoll, Rhode Island state director with Obama for America. "President Obama will be talking about the issues and values that are central to his vision of an America that will out-innovate, out-educate and out-build the world."
Rhode Island's watch parties will be taking place in homes in Warwick, Cranston, Providence, Pawtucket, Newport and East Greenwich. Students will gather at Brown University's Wilson Hall and state and city Democrats will head for McFadden's Restaurant in downtown Providence.
Folks will be renewing neighborhood connections, making new friends and talking together about the next important event on the Rhode Island campaign calendar: forming teams to collect signatures to get President Obama on the ballot for November. For more information and to find the watch party nearest you, go to www.barackobama.com/state/ri and click the "Find an Event" tab.
For more information about State of the Union watch parties and to volunteer with the campaign, please contact Devin Driscoll at ddriscoll@barackobama.com.