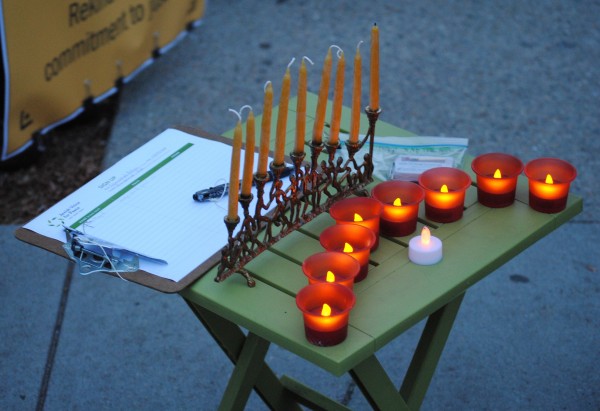 The last day of Chanukah was celebrated in Providence last night by Jewish Voice for Peace Rhode Island, a group determined to rekindle their commitment to justice. Nine people held signs, made in the form of a menorah, declaring their opposition to Islamophobia and racism, and in support of refugees and #BlackLivesMatter. As the sun set the menorah was lit and people read their signs out loud.
The nine signs read:
We will not be silent about anti-Muslim and racist hate speech and hate crimes;
We condemn state surveillance of the Muslim, Arab, and South Asian communities;
We challenge, through our words and actions, institutionalized racism and state-sanctioned anti-Black violence;
We protest the use of Islamophobia and anti-Arab racism to justify Israel's repressive policies against Palestinians;
We fight anti-Muslim profiling and racial profiling in all its forms;
We call for an end to racist policing #SayHerName #BlackLivesMatter;
We stand against U.S. policies driven by the "war on terror" that demonize Islam and devalue, target, and kill Muslims; and
We welcome Syrian refugees and stand strong for immigrants' rights and refugee rights.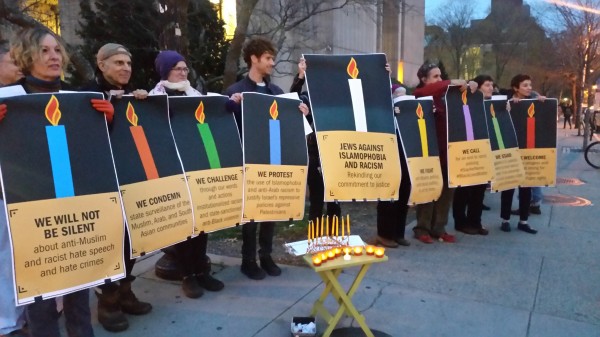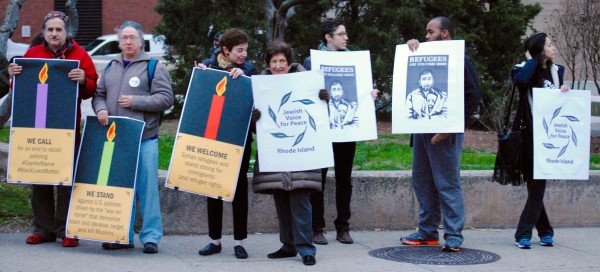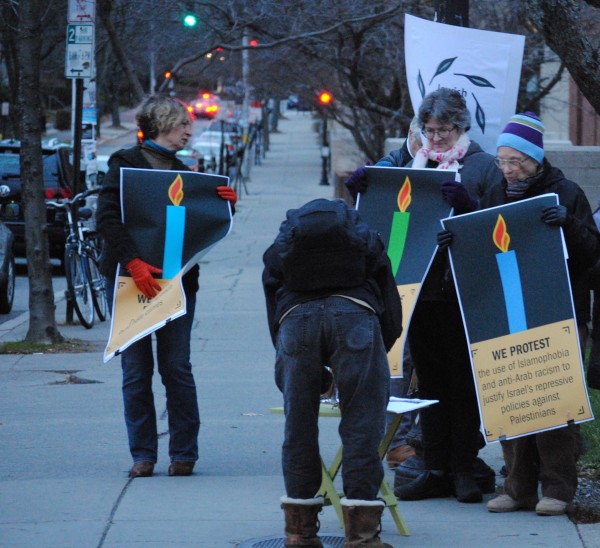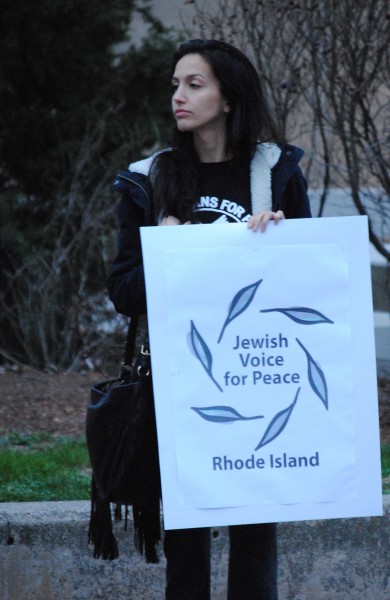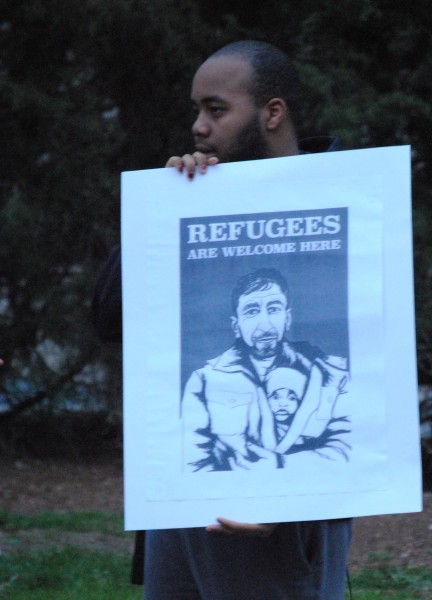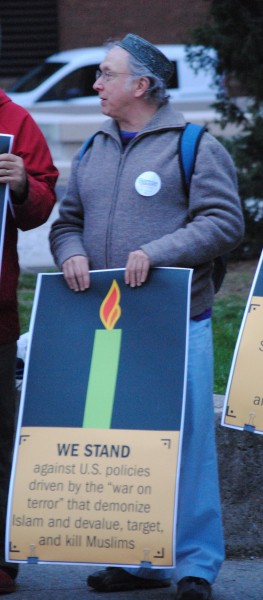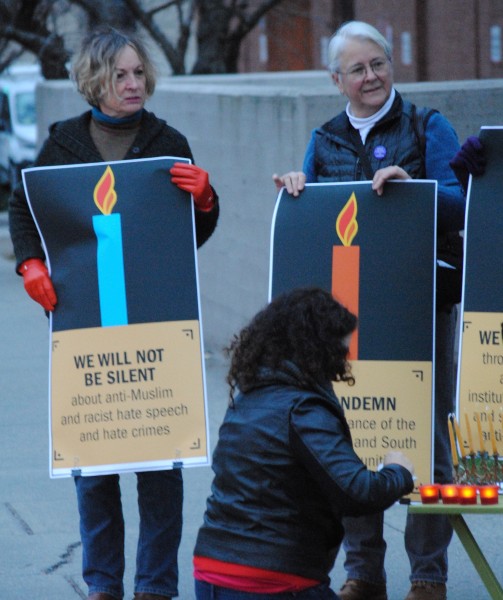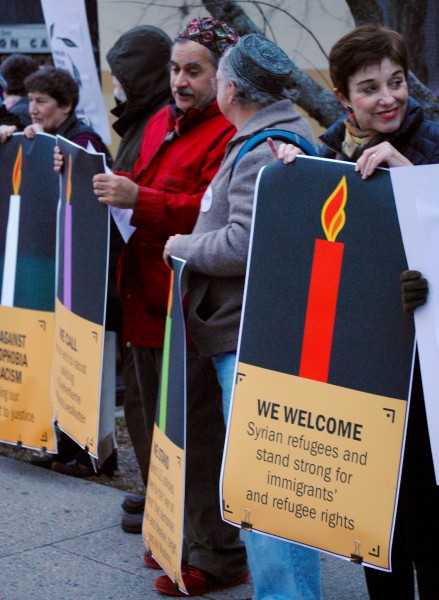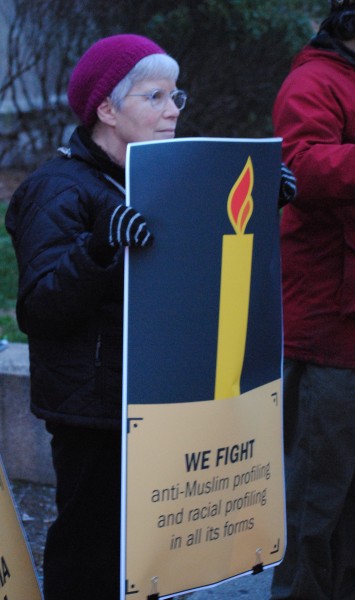 Jewish Voice for Peace rekindles commitment to justice during Chanukah

,