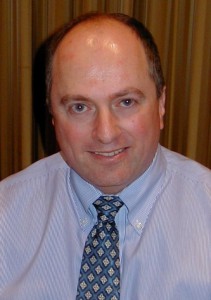 While I might not agree with where Ken Block invests his energy and determination, I certainly have a lot of respect for his energy and determination. Even after I compared him to PT Barnum and likened his SNAP fraud investigation to Anthony Gemma's voter fraud investigation, he still took the time to write an essay for RI Future on why progressives should support his efforts.
But either before or after reading Ken's thoughts, please read my editor's note at the bottom of his piece, and Sam Howard's excellent analysis about how and what we communicate about those who live in poverty.
Here's Ken's piece:
There are two fundamental truths when it comes to social service spending programs—1) even now, these government assistance programs are not fully meeting the needs of low-income Americans and 2) there will always be people who say the government spends too much on these efforts.

The recent Washington Post story highlighting the effect of the Supplemental Nutrition Assistance Program (SNAP) on the residents of Woonsocket was a powerful reminder not only of the impact of the program, but how it is leaves people struggling to make those benefits last.

The issue of targeting waste and fraud in these programs is one that makes some in the progressive community uncomfortable, because they fear that highlighting real-world abuses of welfare programs will give fodder to the forces that want to eliminate them. But let's be honest: no degree of welfare reform, not even the most effective effort to stop waste and fraud in the system, will be enough to silence those who want government to stop funding social service efforts.

So is it best then for the progressive community to fight for state and federal expansion of programs like food stamps and housing assistance, while simply ignoring whether waste and fraud are limiting the effectiveness of those programs? I say no. If we truly believe that these programs provide lifelines to individuals and families who desperately need help to get by in today's difficult economy, I would argue that while fighting to fully fund these programs, progressives also need to make sure that the people who need help the most are getting it.

If government isn't moving to add additional funding to these programs, then the next best thing is making sure that waste and fraud isn't taking money away from families in Woonsocket and other parts of the state who need it.

I have spoken to people who run Health and Human Services programs here in Rhode Island and in states across the country. They are good people who know how to get assistance dollars out the door and into the community. But they are not always as effective when it comes to making sure those dollars are creating the desired outcomes. So when I talk to them about the importance of program integrity, they get it and they realize it is a way to maximize their effectiveness and to make an even bigger difference in the lives of the people they are trying to help.

What is program integrity?

It's a way to make the most of a limited pool of dollars. It's a way to get the most bang for our social spending buck. And it's a way to help make sure that people in need don't get left out because assistance dollars are going to those who don't deserve them.

Program integrity is the formal name given to efforts to ensure that spending in public assistance programs is consistent with the mission and rules of those programs. I believe that program integrity should be an issue that the progressive community backs whole-heartedly.

In SNAP, the key program integrity issue involves stopping unscrupulous retailers (most often small convenience store owners) who facilitate the conversion of food benefits in the SNAP program into cash. Like payday lenders who prey on those without access to the banking system, these people take a cut of the money for providing this service—often as much as 50% of the total benefit due to a recipient. The beneficiary is then able to use whatever cash is left for non-food items that SNAP would not pay for otherwise. An effective program can red flag retailers engaged in this practice and put an end to it, so that funds aren't being channeled to retailers and so that the children of SNAP beneficiaries aren't left going hungry because the funds the family was counting on went to pay for cigarettes, alcohol or other non-food items.

In programs like housing assistance, there are finite financial resources and a limited number of available housing units. Using program integrity here helps to ensure that the neediest citizens are not unfairly denied assistance. Section 8 housing can often have a waiting list of many years. If someone living in a subsidized housing unit is misrepresenting their financial situation and hanging onto the unit as a result, a needier family is being denied access. This is an issue of basic fairness and if the agency providing the benefits has the ability to make sure everyone is playing by the rules, they have an obligation to do so.

As with any effort that throws off a lot of data, there will be people who misconstrue and attempt to misuse program integrity data to undermine the mission or activities of the agency involved. But with or without data, those attacks will go on from those who are hell-bent to force the elimination of these necessary social service programs. But by gathering and acting on this data, program integrity initiatives produce a larger good—ensuring that taxpayer dollars targeted for social service programs provide the best possible results. And in the long run, improved results will effectively marginalize the empty noise made by those whose agenda does not involve producing positive outcomes in our communities.

I truly believe that government should always strive to measure the effectiveness of all programs and initiatives to determine if those programs are achieving their stated goals and operating efficiently. That holds true whether we are talking about evaluating economic development incentives, tax policy, social service spending programs or even something as unglamorous as DMV waiting lines or wait times for service at the Department of Labor and Training. To me, this analysis is a cornerstone of good governance and an indicator of government accountability to voters and taxpayers. And that's something progressives should be proud to support.
And here's my equally long editor's note:
I firmly believe Ken Block's efforts on this report was not the work of someone who would make a good governor. I think he is really smart and obviously hard-working, but, as Howard writes, it is "full of conjecture and insinuation that wouldn't receive a passing grade in a college course."
Holding such an opinion does not equate to supporting public sector fraud. In fact, many have suggested areas of government where both more fraud and more potential savings can be found. Scott MacKay suggested physician and health care industry fraud, for example.
I think the most common takeaway from this piece will be that the progressive left doesn't value good government initiatives.
I think because of the way the mainstream media reported on Block's SNAP investigation, the biggest effect of his efforts will be to further foster the false narrative that there is a widespread social services abuse among those who live in poverty (Again, see Sam Howard's post).
I might be wrong, but it's worth considering that I'm right. It is an indisputable fact that local Republicans and other fiscal conservatives are using the media swirl around his report to counter progressive proposals – see this video of Dave Fisher asking House Minority Leader Brain Newberry about tax equity.
If I'm right, it's an example of how politicians and pundits have learned to manipulate the marketplace of ideas, which is still largely driven by print and broadcast journalism/journalists/pundits.
Ian Donnis and Scott MacKay are the best around at using the tools of unbiased journalism to get Rhode Island politicians on the record, and it is well worth listening to their probing interview with Block from last week.
However, it's worth mentioning that MacKay, who dismissed Block's report last week in this op/ed, tipped his hand in the interview: When Donnis asked Block if teaming up to form a "taxpayers" group with members of RISC and the tea party – probably two of the most conservative groups in the state – cast a shadow on his reputation as a "moderate," you can actually hear MacKay laugh when Block responds by saying, "I became the president of a re-branded, move to the center organization…" (It happens at 6:55 here … perhaps MacKay coughed, but it is laughable to suggest that joining forces with Lisa Blais, Harriet Loyd and Donna Perry is an attempt to move to the center.)
So much of what Ken Block does reminds me of the famous Thomas Pynchon line from Gravity's Rainbow: "If they can get you asking the wrong questions, they don't have to worry about the answers."
Only news in his post: Ken Block says it is more important to increase funding to SNAP than it is to investigate waste and/or fraud.