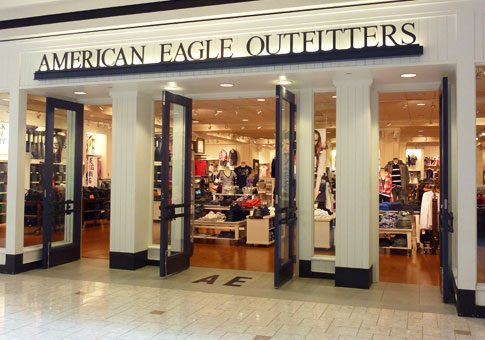 Attorney General Peter Kilmartin sent letters to 10 retail chain companies that do business in Rhode Island to warn them against and request information about what is known as on call scheduling.
On-call scheduling, or on-call shifts, is the employer practice of informing employees the day of a work shift if they are needed or not. Kilmartin sent letters to: Justice Just for Girls, American Eagle Outfitters, Carters, Inc., Coach, Inc., Forever 21, Aeropostale, Inc., Pacific Sunwear of California, Inc., Payless ShoeSource, Inc., Vans VF Corp., and Zumiez, Inc.
"Such unpredictable work schedules take a toll on employees," said each letter [Click here to read a letter]. "Our letter today is prompted by the concerns outlined above and by our shared interest in the well being of workers nationwide. Because we have reason to believe [enter name of business] maybe using this methodology for scheduling, we would like to know about your use of 'on call shifts.'"
The letters request scheduling information from the 10 companies, as well as if the businesses have analyzed the "actual affect of 'on call shifts' on the productivity or well-being of its employees."
The Rhode Island Fair Workweek Coalition applauded Kilmartin's action.
"For too long, scheduling practices like on-call shifts have given employees virtually no warning that their shift is about to start, forcing them to make impossible choices between keeping their job and being able to schedule childcare, look after an aging parent, or keep a doctor's appointment," the group said in a statement. "It is simply unfair to give workers so little control over their own lives. We applaud Attorney General Kilmartin and other states for taking a strong stand against policies that should have no place in today's economy."
Kilmartin took the action in conjunction with attorneys general from seven other states and the District of Columbia, who also sent out similar letters.
"A majority of retailers no longer use on-call shifts, as they recognize the practice in unfair to employees who must keep their day free, arrange for child care needs, and give up the chance to get another job or attend a class – often all for nothing," said Kilmartin in a news release.  "It is our hope that these remaining retailers will follow suit and end this unjust method of scheduling work hours."
According to an article in today's Wall Street Journal, the movement against on-call scheduling took root last year when the New York attorney general sent a similar letter to 14 retail chains. "Last year, New York's attorney general, Eric Schneiderman, sent similar requests to 14 retail chains, including Target Corp. and Gap Inc.," according to the WSJ article. "Not long after, Gap, Abercrombie & Fitch Co., and L Brands Inc.'s Bath & Body Works announced that they would discontinue the practice. The letters sent Tuesday state that on-call scheduling doesn't appear to be a business necessity, given that a number of retailers don't use the method."