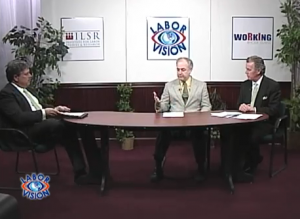 To get ready for the big marriage vote in the Senate Judiciary Committee on Tuesday watch this great Labor Vision (for which I am a sometime contributor!) segment on why local labor unions are working so hard get same sex marriage passed this year. Jim Parisi, of the Rhode Island Federation of Teachers and Health Professionals, interviews Cranston Rep. Art Handy, the annual sponsor of the marriage equality bill in the House and Jim Riley, who represents the United Food and Commercial Workers in Rhode Island.
Labor Vision's , in-depth
released a one-hour special on why it's such an important issue for the union movement.