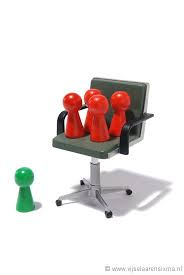 A few weeks ago, my church had a Sunday sermon devoted to stewardship. Translated, that means how much are you going to pledge to donate to the church for the coming year? This year, the priest asked people in the congregation to stand up and explain why they gave. Now, I was a coward and did not speak in public. But I had thought of something that I thought clever, and that's why I didn't say it out loud: cleverness often comes across as something unpleasant.
My point was that I give to a church because I can. As a friend of mine describes it, I hit the cosmic lottery. Of all the places and times I could have been born into, I had the supreme good fortune to be born at a time, in a place, and to a family that gave me an enormous chance at being successful. In fact, the odds were stacked so far in my favor that I more or less succeeded despite my best efforts to screw it up. I have attained a level of physical comfort that 99% of the people who ever lived–royalty included–could only have dreamed about attaining.
That's rather appropriate for a post-Thanksgiving thought. I am darn grateful for this opportunity. I've been on the underbelly of prosperity. I won't say I was poor, because I wasn't. But I was in a situation where money was in short supply, even if my basic needs were always met.
But the point. I was skimming a blog that has a strong right-wing bias. One of the entries was a review of a book about Clarence Thomas, the Supreme Court Justice who also has a decidedly right-wing bias. Apparently, Thomas spent a childhood of difficult poverty, and difficult family circumstances. Yet, he overcame these to become a member of SCOTUS. That is one huge accomplishment. It's difficult enough for a child of privilege and opportunity to attain such a height, let alone someone from a background like the one Thomas had.
Now, of course, Thomas is convinced that he made this on his own efforts. Be if far from me to disparage or belittle what Thomas has achieved. And yet…time and circumstances matter. Had Thomas been born as few as ten years earlier than he was, and certainly had he been born twenty years sooner, no amount of Herculean effort would have gotten him to where he is. He could have worked twice as hard and been lucky to get half as far.
Thomas benefited, to an enormous degree, from the era in which he was born. He reached the peak of his career when the idea of an African-American Justice was not an alien, or a laughable, concept. He became a member of SCOTUS in 1991. In 1981, I think it would be highly doubtful that he would have been nominated. This was Reagan's first year in office; would he have nominated Thomas? Would Reagan have made Thomas his first appointment? Probably not. And too, let's face it, the country was not ready for someone as conservative as Thomas is. Now, this last statement is a matter of my opinion, but it took a long time for the right wing to gain the control it did. We were just coming out of the 70s; hedonism was still cool and it seemed like marijuana legalization was going to happen.  And if he had been at the same point in his career in 1971, there is virtually no chance that he would have been considered for such a post. Thurgood Marshall was on the Court; another African-American would have been out of the question for any Republican president, let alone someone like Nixon.
And yet, he and the right wing would have us believe that the people at the top made it solely on their own efforts. Their own effort is certainly a necessary condition, but it's nowhere near enough. Effort has to be matched with time and circumstance. The conditions that made it possible for Thomas to reach the pinnacle that he did are the same ones derided as giving Sonia Sotomayor an unfair advantage. Thomas made it on merits; Obama was a creation of affirmative action.
Do we see the hypocrisy?
Again, I do not mean to detract from Thomas' accomplishment. I disagree with the man about 95% of the time, and I sincerely wish he was not on the Court, but that he has overcome obstacles he has is truly impressive. I only wish he would realize that he did not do it on his own, that the time and circumstances under which he came of age had an enormously beneficial effect on his efforts. More, I wish he would stand up for those who still languish under horrific impediments to accomplishment. I wish he would not continue to boast of his achievements while standing on the heads of those who would follow him.
More, I wish the entire right-wing apparatus would stop pretending that anyone and everyone who tries can "make it". Yes, it's possible for every child born in this country to become president, or a CEO, or whatever. It's possible. A lot of things are possible. But difficult circumstances are holding a lot of people back. And not just from rising to become a member of SCOTUS. But from simply rising into–or staying in–the middle class. Thomas and his right-wing cronies are standing on people's heads, or even their necks, holding them down, destroying the sorts of opportunities that Thomas and the rest of them enjoyed. They hold Thomas out as an example of what can be, even when they're trying to ensure that there won't be any more like him.
I applaud Thomas for doing what he has done. I strenuously object to the way he is trying to pull up the ladder behind him.
Last one in shut the door

,