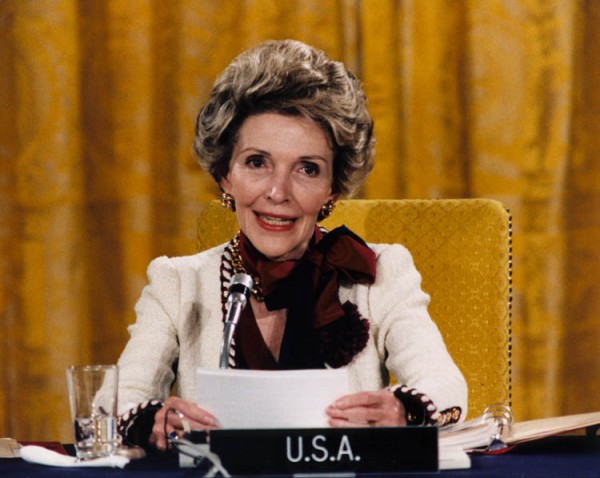 Somebody once explained to me that Rhode Island's Future is about providing a platform to those who would otherwise be disenfranchised from the mainstream media and serving as a megaphone for the small voices in our society. I want to put that into practice here on the death of former First Lady Nancy Reagan.
There are so many millions of people who did not get to have their voices heard and should be in regards to this woman and what she represented. The history books are now being written and show incontrovertibly that she was the mover and shaker of the neoconservative behemoth that was Reaganism in this country. Her husband was really just an opportunist and an idiot who was pointed at the cameras to mumble through some ridiculous lines the people at General Electric wrote for him. Nancy was the brains of that pair and the world is a worse place because of it. I would invite our readers to leave comments below and just share their reflections on the fact that, with her passing, it is over, no longer will this ridiculous soap opera family be considered legitimate arbiters of political thought in America. The struggles against their legacy will continue and inequality will grow because of their paranoid anti-Communist la-la land fantasias that were used to destroy the social safety net, but never again will we have to hear what a Reagan has to say about anything of merit. Free at last!
I'm just going to say my bit as a queer man.
There is a little coffee shop I go to with regularity to grab a bagel and mug for alarmingly low prices. It is in Pawtuxet Village and is owned by two gay men who have taken in numerous foster kids over the years and adopted one of their own. They were young during the Reagan years. The cafe is a little bit of a queer crossroads and pulls in everyone from the gender-bending trans people looking for decent lox to the lesbians pushing a stroller packed with two snot machines screaming for cookies to the frumpy old Baby Boomer men who are worried the scones will make their butts look big. It is a cross-section of we fabulous folk.
If you talk to any of these people and they are over 45, they talk about the 1980's like the European Jews talk about the Nazi holocaust. Every one of them knows someone who went through a really painful, ugly, lonesome death where the entirety of America the Beautiful spat on them and said they earned it for being gay. It might seem ghastly to even imagine that in a world where Anthony Kennedy, a Reagan appointee, is writing the best parts of the Supreme Court decision in favor of same sex marriage, but the President of the United States and all his wretched minions, from the Moral Majority and Jerry Falwell to Sen. Jesse Helms, were joking about people dying in the worst way humanly imaginable. There are numerous stories about how AIDS was a huge joke to all of them, that they thought it was all a barrel of monkeys while they cut the budget of the CDC, the social safety net, and the various state organs that might have been able to do something to end the death and destruction. Even Rock Hudson, their old pal from their acting days, was left begging on their doormat for help as he publicly turned into a skeleton!
If you are an LGBTQQI person with a lick of self-respect and half a brain about politics, you probably know the emotions I am feeling right now. On the one hand, I was gleeful when I first heard this awful woman had died and put on Ding Dong the Witch is Dead from THE WIZARD OF OZ (because that is the gay movie for every occasion), smiling ear to ear. But as I sit down to write this, I am overwhelmed with a huge sense of mourning, the kind of gasping-for-breath-caked-with-snot-weeping-uncontrollably feeling that happens when a grandparent dies. Few now understand how many million works of art we were deprived of by AIDS. The only thing that comes to my mind is the beautiful monologue by Harper in Tony Kushner's Angels in America where she talks about watching the souls who died rising to heaven in this Brechtian mass of solidarity to heal a broken world.
Night flight to San Francisco. Chase the moon across America. God! It's been years since I was on a plane. When we hit 35,000 feet we'll have reached the tropopause, the great belt of calm air. As close as I'll ever get to the ozone. I dreamed we were there. The plane leapt the tropopause, the safe air and attained the outer rim, the ozone which was ragged and torn, patches of it threadbare as old cheesecloth, and that was frightening. But I saw something only I could see because of my astonishing ability to see such things. Souls were rising, from the earth far below, souls of the dead of people who'd perished from famine, from war, from the plague, and they floated up like skydivers in reverse, limbs all akimbo, wheeling and spinning. And the souls of these departed joined hands, clasped ankles and formed a web, a great net of souls. And the souls were three-atom oxygen molecules of the stuff of ozone, and the outer rim absorbed them, and was repaired. Nothing's lost forever. In this world, there is a kind of painful progress. Longing for what we've left behind, and dreaming ahead. At least I think that's so.
And want to know what? There are thousands upon thousands of people with more painful stories than that of a privileged white male waxing poetic about people he never met! The Latin Americans who had their societies destroyed by our ridiculous pogrom against Liberation Theology and the Sandinistas! The women of color who watched their neighborhoods and communities destroyed by a crack epidemic Reagan fueled so to pay for the Contras! The men of color who were turned into chattel slaves in the prison-industrial complex over these drugs! The kids who had to eat garbage because this bird-brained president said ketchup was a vegetable and doled out school bus yellow cheese that would not be acceptable to rats! The people of Afghanistan who had to be caught in a crossfire that reignited the Cold War, all so we could bankrupt the Soviet Union! The numbers of people who the Reagans negatively affected is astronomical and heartbreaking.
They say speak no ill of the dead. But the lady sure set an awful example of such logic in life. Leave your comments below.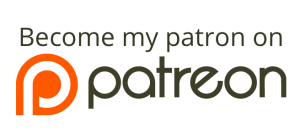 Letting others speak about Nancy Reagan's death

,