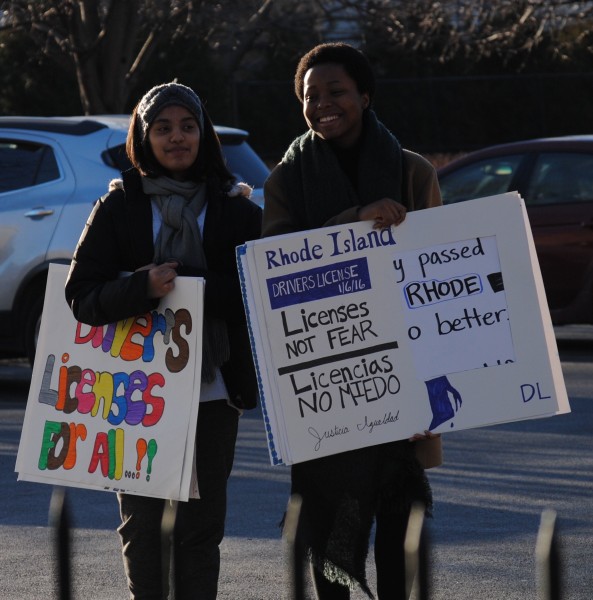 When Governor Gina Raimondo was a candidate, she did not promise to partner with the legislature to work out a solution to the problem of undocumented workers and access to driver's licenses. She said that she would issue an executive order compelling the DMV to begin issuing such licenses within her first year in office. In fact, she signed her name to that promise. Raimondo has two days to make good on her word, or it will be a campaign promise broken.
To remind her of her promise, members of RI Jobs With Justice, Fuerza Laboral, English for Action, the Providence Student Union and others rallied at the State House outside the House chambers, demanding that their voices be heard and that promises be kept. As Speaker Nicholas Mattiello puttered about inside the House chambers, metaphorically polishing his gavel and preparing for the new legislative session, advocates for licenses were lead in chants by Juan Garcia and shouted the Speaker's name.
Mattiello ignored the protesters.
Overlapping with the "Licenses for All" rally was a "No Tolls" rally. This rally was made up primarily of conservative anti-tax groups. This coalition was protesting against the proposed truck tolls, which the tax groups feel are a slippery slope to car tolls. There was some friction when members of the anti-toll rally took issue with the undocumented workers agitating for licenses, with one angry man leading a small group in screaming, "Go home!" over and over again.
Later those rallying for licenses chanted, "We pay taxes!"
Speaker Mattiello told Gene Valicenti on WPRO that he didn't, "expect to be moved" by the toll protest, and he seemed equally unmoved by the Licenses for All rally. One wonders what does move the Speaker if our democratic process and exercise of our First Amendment rights are so inconsequential.
Time running out for Raimondo to keep undocumented resident driver's license promise
Coalition demands driver's licenses for all, regardless of immigration status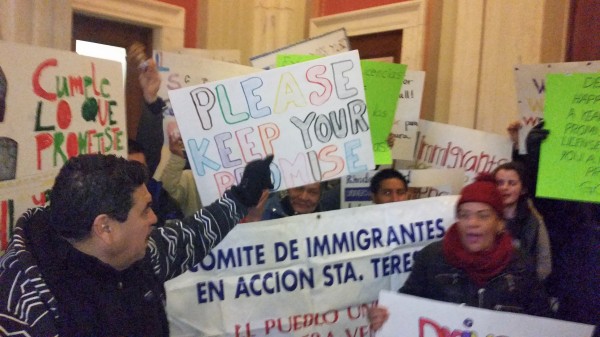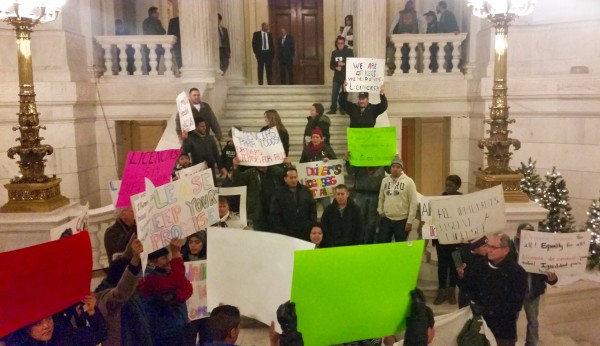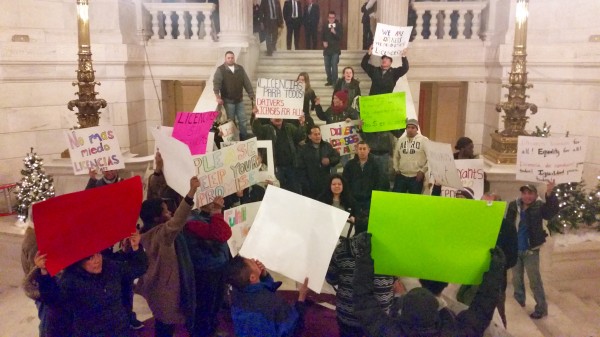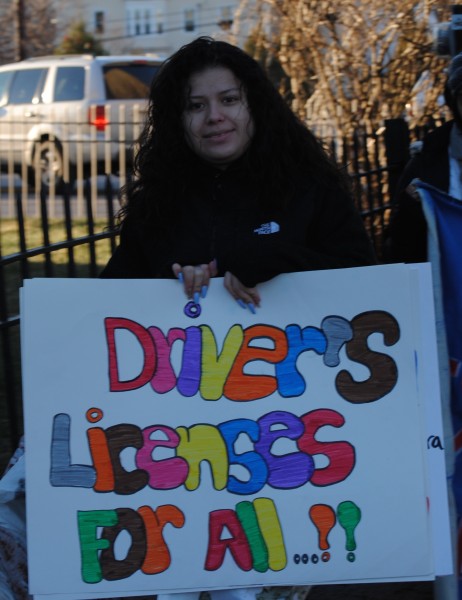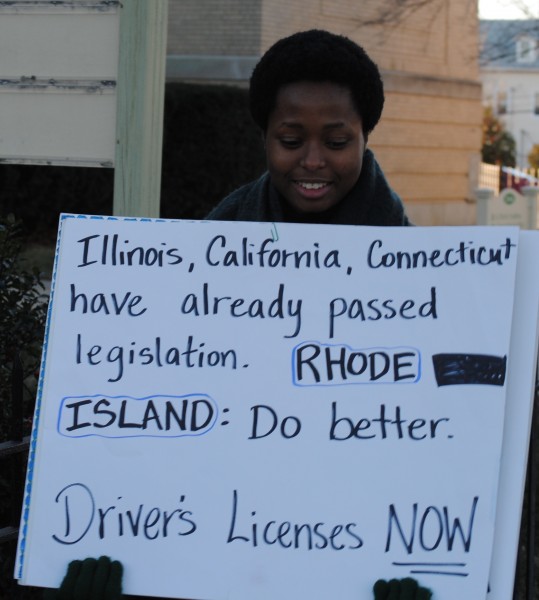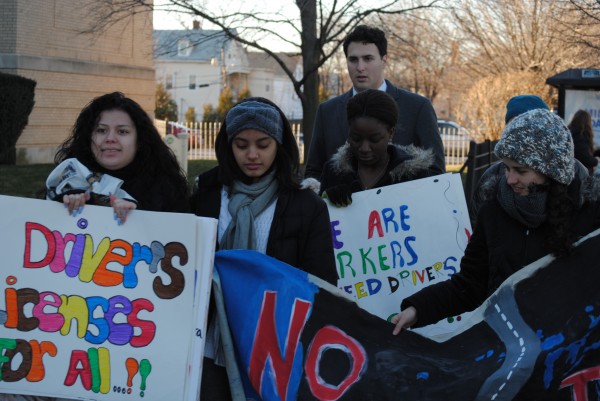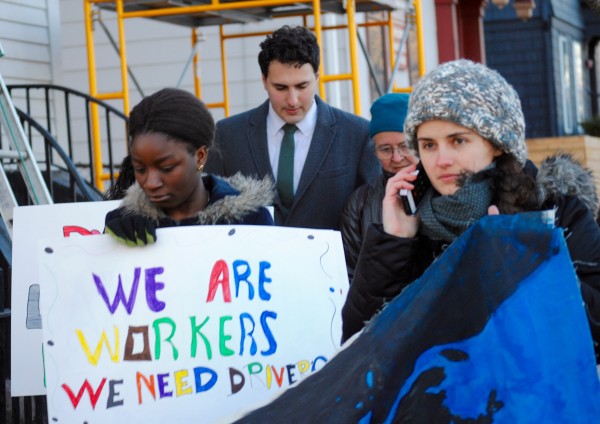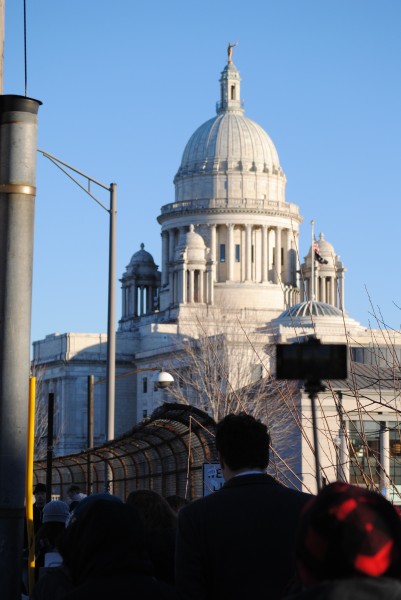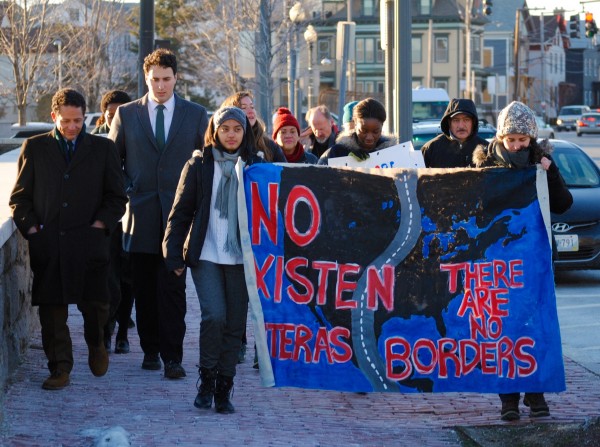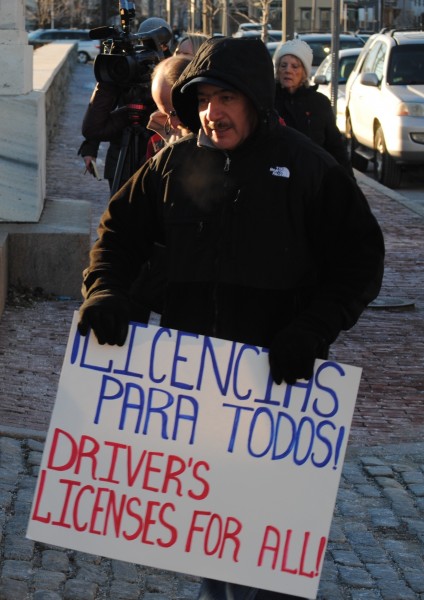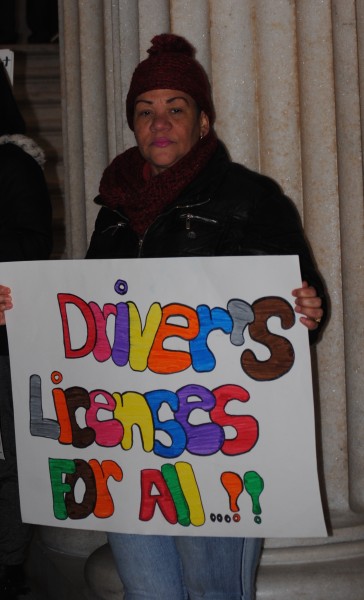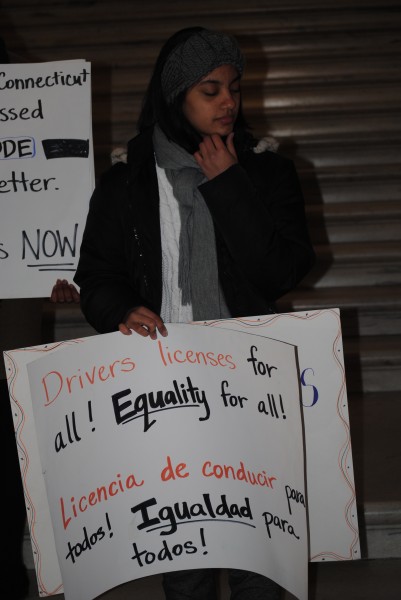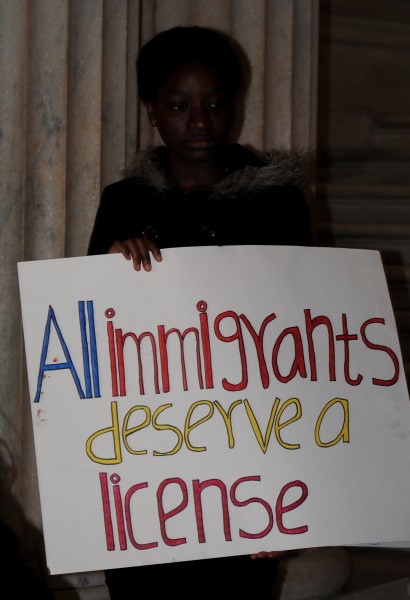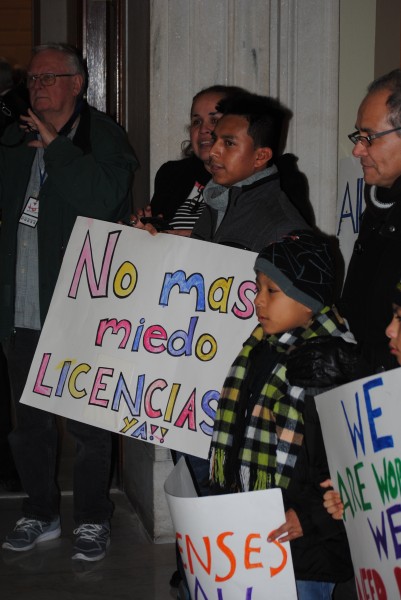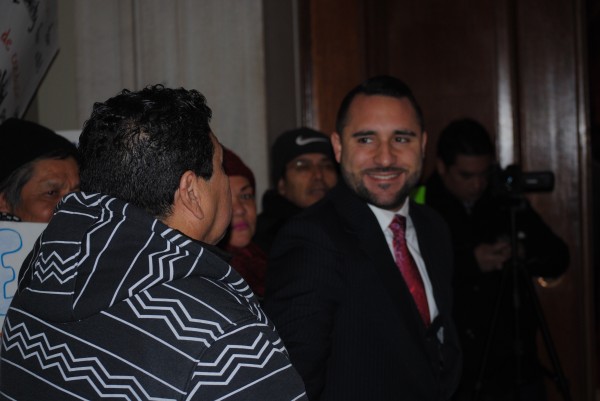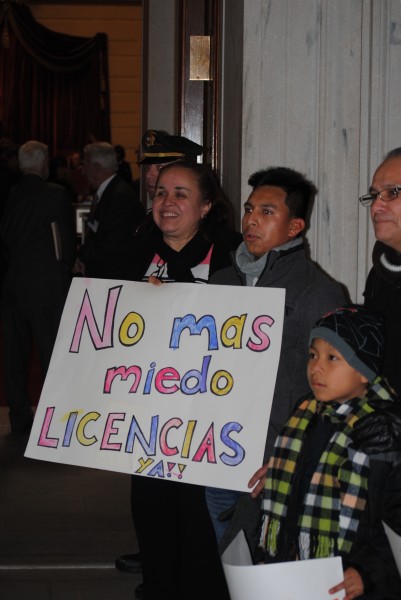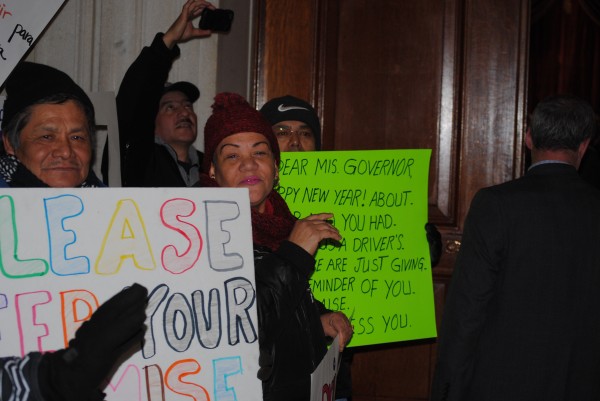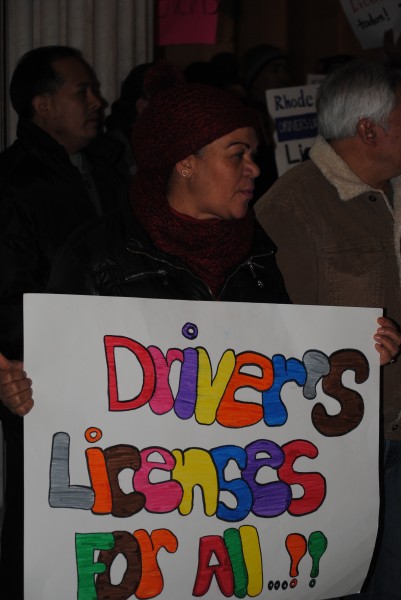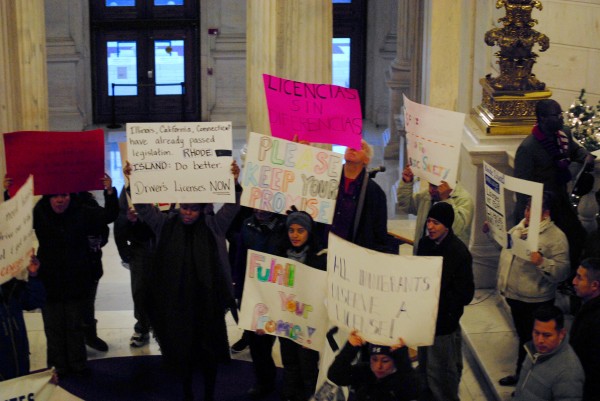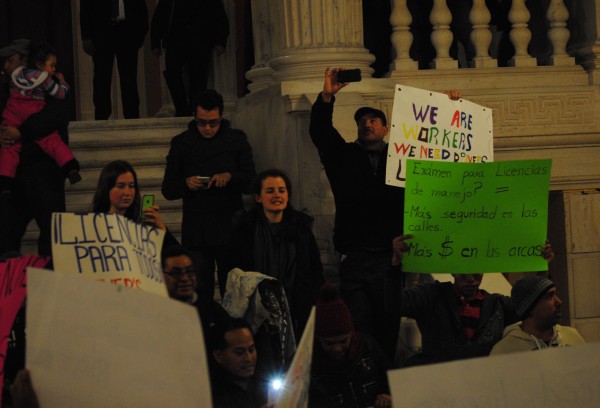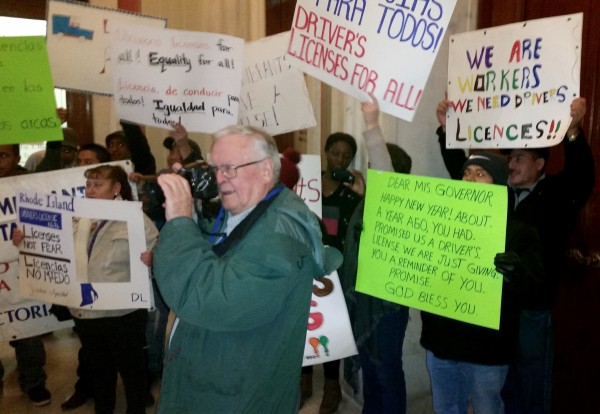 Licenses for All rally rocks opening session at State House

,