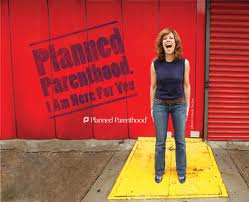 Remember way back in the mid-1990's when some people could actually say Fox News was fair and balanced with a straight face? Then progressive comedian Lizz Winstead invented fake news for Comedy Central and all of a sudden the joke was on the conservatives.
The Daily Show co-creator will be in town on Thursday night if you'd like to thank her.
Winstead will be here helping to raise awareness for women's health issues for Planned Parenthood of Southern New England Ocean State Choice Affair. According to its website:
Thursday promises to be a night filled with laughter, razor-sharp wit and biting satire, and even a live Twitter feed, inviting guests who can't be with us in person to share their vision for the future of reproductive justice through social media – most likely along with a few great one liners from Winstead, herself. Most importantly, it will be a night of sharing our stories, connecting with other reproductive justice advocates and activists, and working to ensure that women, men and teens in Rhode Island receive the care and compassion they deserve.
The event is already sold out. But you can get on a waiting list here, or follow Winstead on Twitter here.
She must be starting to feel right at home in Rhode Island. She was here this summer for Netroots Nation. And Dan McGowan interviewed her for RI Future way back in 2010.