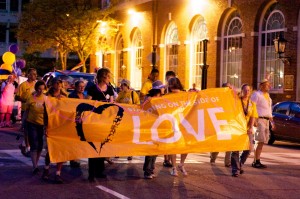 The Reverend James Ford of the First Unitarian Church writes:
On April 7, 2013, you have an important opportunity to make your voice heard on marriage equality in Rhode Island. Join the Rev. Peter Morales, president of the Unitarian Universalist Association, and the Rev. Geoffrey Black, president of the United Church of Christ, who will be rallying support for the Rhode Island Marriage Equality Amendment to make marriage equality legal in Rhode Island. Don't miss the opportunity to hear them speak and to stand with them at this moment of public witness.
When: Sunday, April 7, 2013 1:30 pm
Where: First Unitarian Church of Providence, 1 Benevolent St. Providence, RI, 02906
The Rev. Morales will also be preaching at the 10:30 a.m. worship service at First Unitarian Church of Providence. Come and participate in a joyous celebration of human possibility inspired by our deepest insights into universal love.
All are welcome to this time of hope and justice as the State of Rhode Island faces a moment of truth. If you're a Unitarian Universalist please increase the visual impact, please wear your yellow Standing on the Side of Love shirt and bring your congregation's banner with you.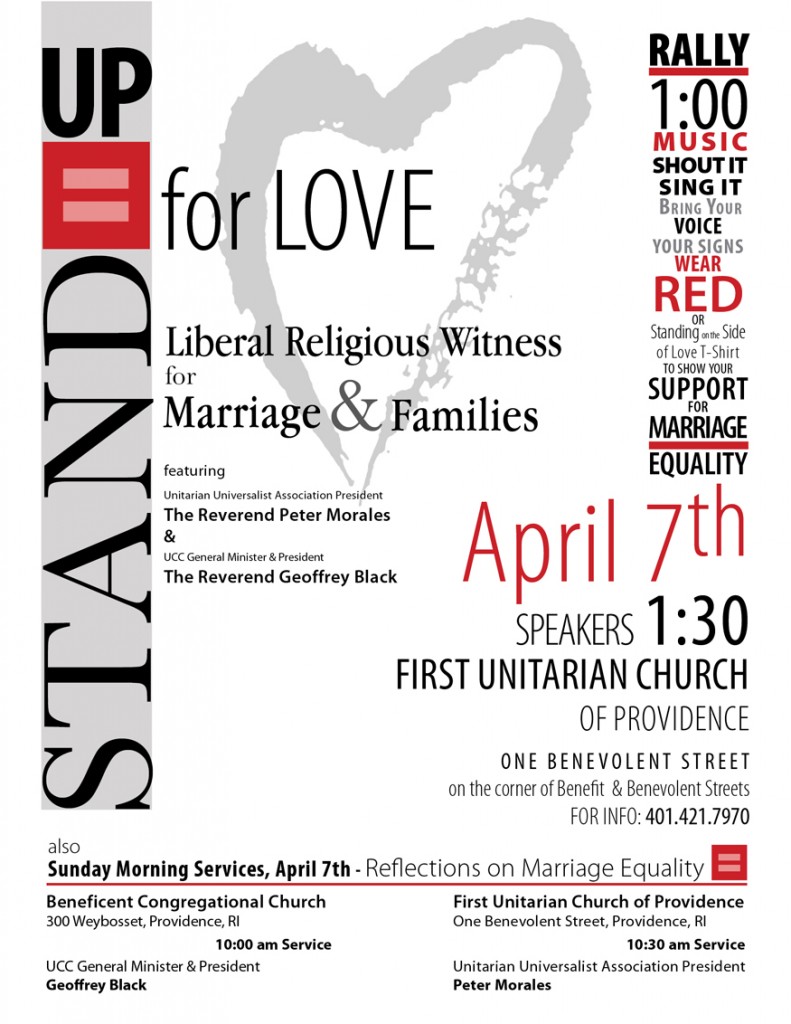 Local Churches Push For Marriage Equality Sunday

,