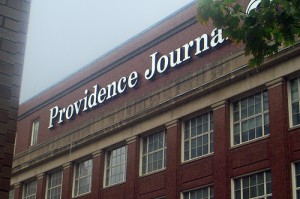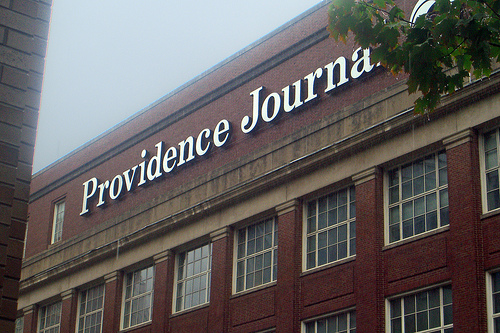 While progressives may not always agree with the Providence Journal, we ought to at least appreciate its efforts. It's been said before and it's well worth saying again: The Providence Journal is the single biggest and best news and information provider in Rhode Island, and everyone here owes it a huge debt of gratitude.
And just as progressives should do when any community institution with such tremendous public benefit is threatened by corporate greed, we ought to be sticking up for the ProJo as its parent company Belo is calling for more staff cuts.
Ian Donnis estimated that 15 full-time employees would have to be eliminated in order to meet the goal of slashing $1.2 million from the daily newspapers bottom line.
Meanwhile, A.H. Belo reported profits of $262,000 in the second quarter. Third quarter profits will be announced on Monday. (correction: An earlier version of this post incorrectly cited Belo TV second quarter profits.)
And remember back in March when Belo executives gave themselves some pretty big raises? Here's what Ted Nesi reported then:
The compensation committee of A.H. Belo's board of directors awarded the largest increase to CEO Robert Decherd. His annual base salary will jump 25% to $600,000 in April, the Dallas-based company said in an SEC filing. Decherd is chairman of the board.

In addition, A.H. Belo said Dallas Morning News publisher Jim Moroney's base salary will increase 15.5% to $540,000; Chief Financial Officer Alison Engel's will increase 8.3% to $325,000; and senior vice president Daniel Blizzard's will increase 12% to $280,000.
Those four employees alone could come up with enough spare change to save every job at the Journal. But instead of four Dallas-area fat cats taking pay cuts, another dozen young Rhode Islanders will be out of jobs.
Local News Victimized by Trickle Down Economy

,