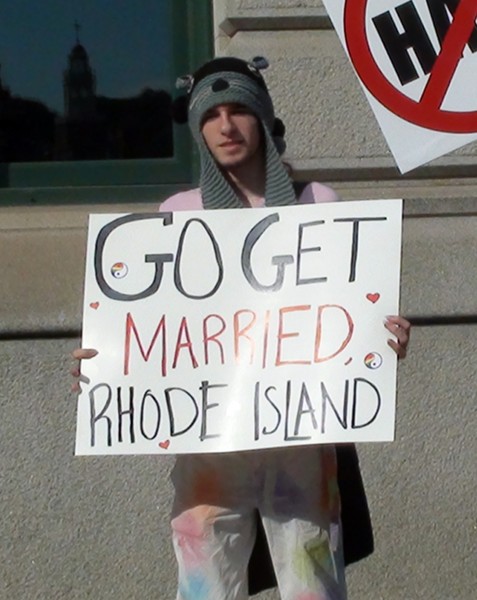 At least three different events were planned to celebrate Marriage Equality today, the first day marriage licenses for same-sex couples were to be made available at City Halls throughout the state. Many gathered not only to celebrate greater acceptance and tolerance of same-sex couples in Rhode Island, but to counter-protest the odious and hateful Westboro Baptist Church, who kept their promise to display their colorful, insulting and soul damaging signs at locations throughout Rhode Island.
There were three times as many media present as Westboro Baptist Church protesters, which is testament to their ability to generate controversy. The trick it seems, is to ignore them, but is that really possible? I've been giving this a lot of thought and I'm not sure.
The main objective of the pro-equality celebrations and counter-protests was to present a cheerful and positive message about love, acceptance, tolerance and equality, and that was achieved. Organizer Mikaela Vento, who hoped to avoid negativity in today's actions commented that, "It's not really a celebration anymore, it's become a counter-protest. But at least people are smiling and laughing."
Sure, some of the signs on the side of equality and love crossed the line of good taste and blasphemy, but the event(s) were entirely peaceful. This is Rhode Island, after all. We invented tolerance, and the only thing we won't tolerate is intolerance.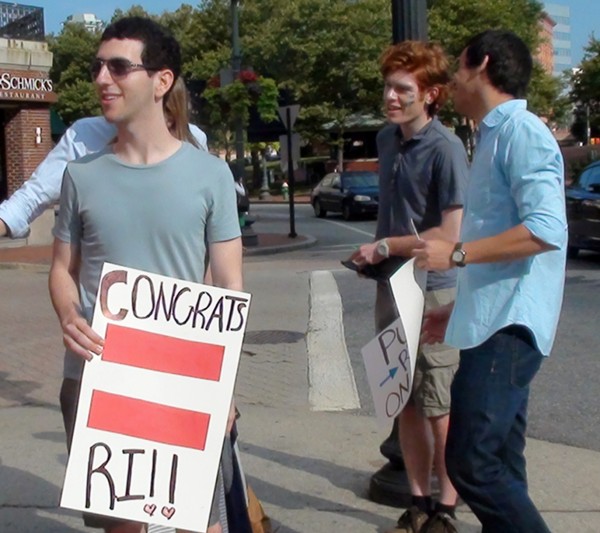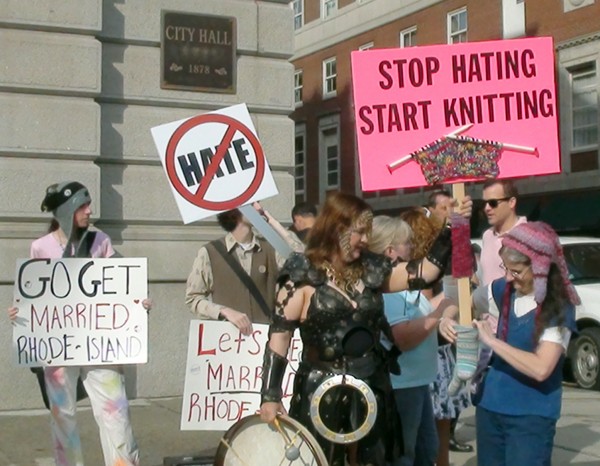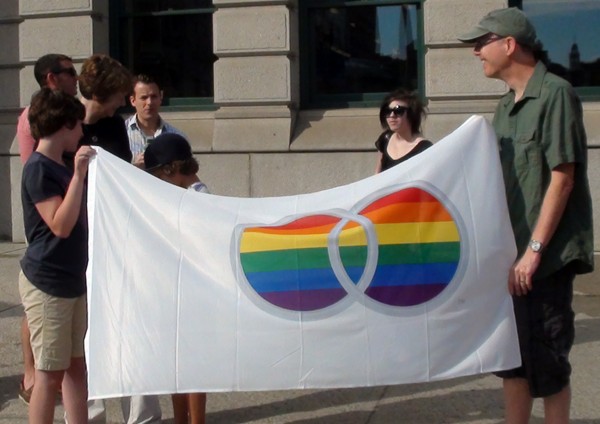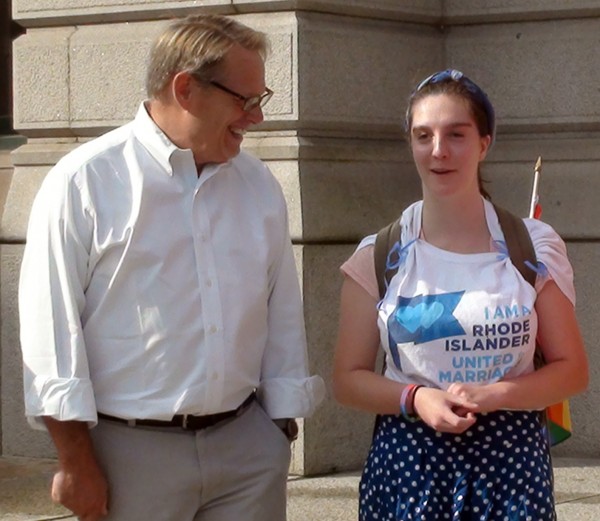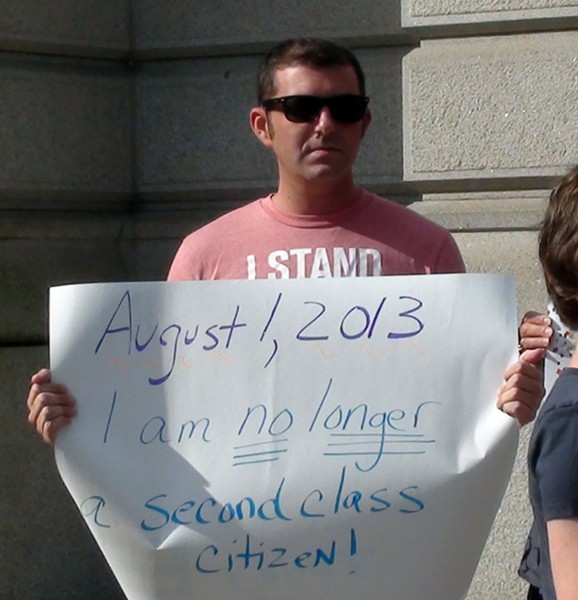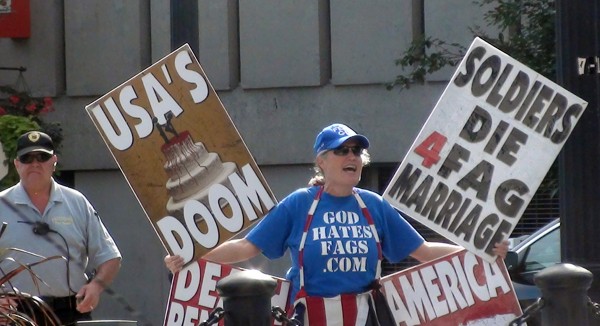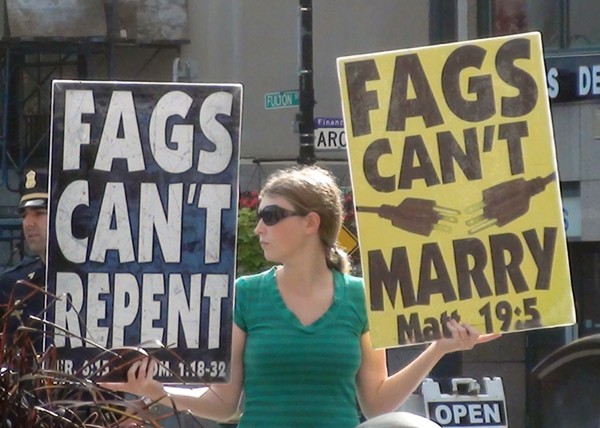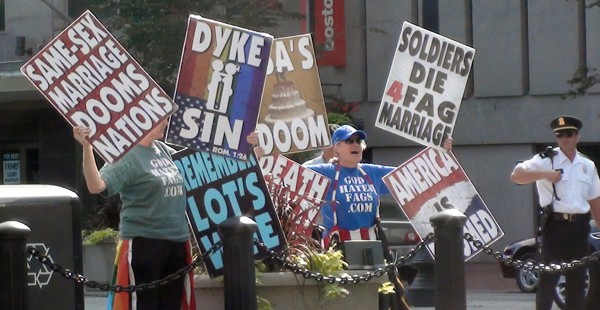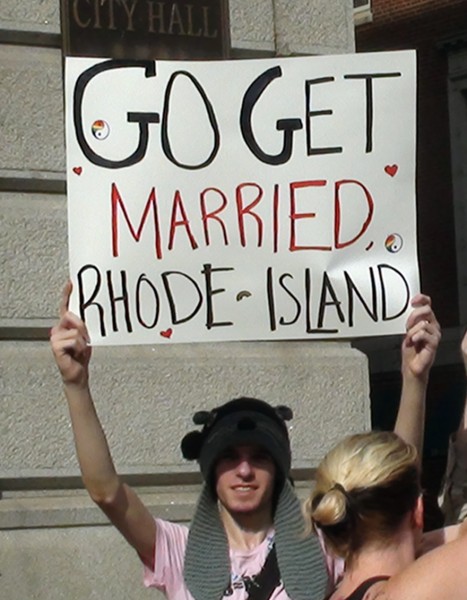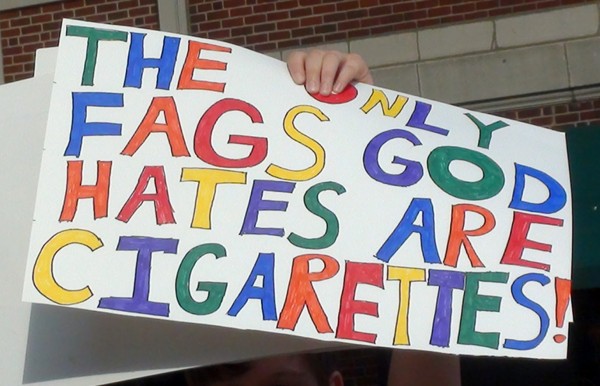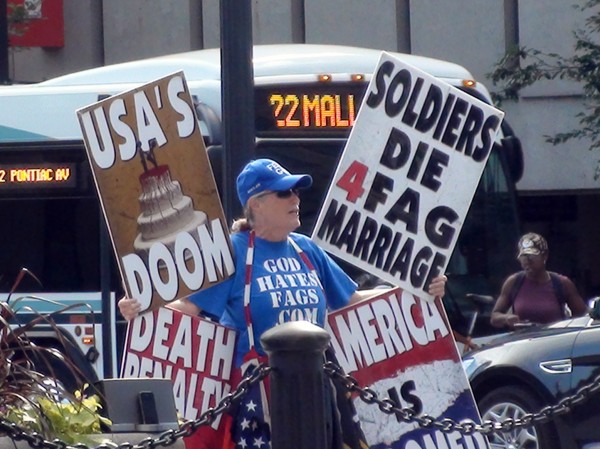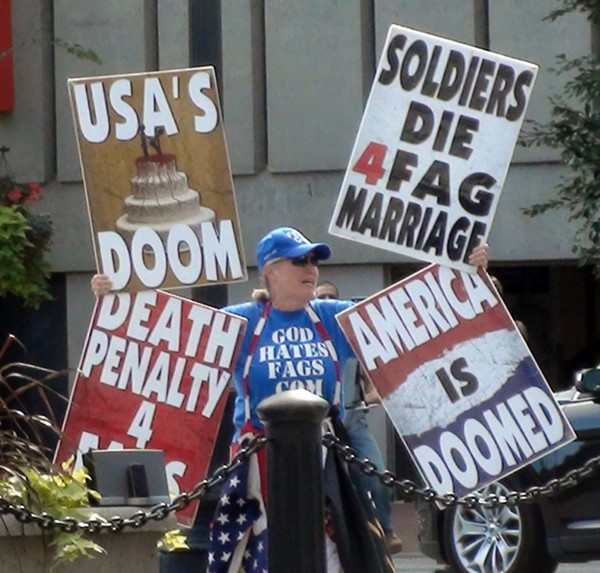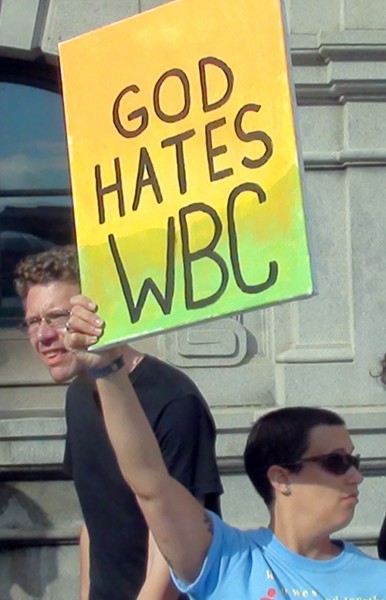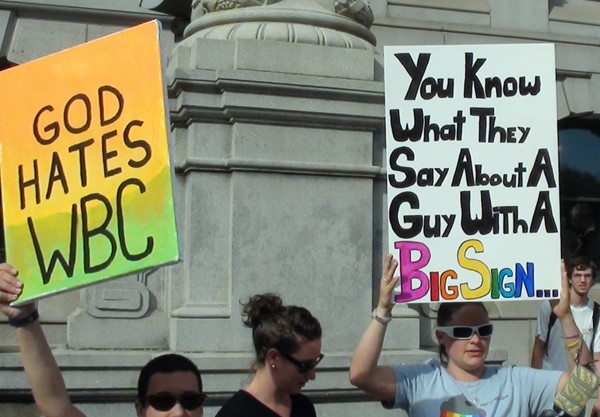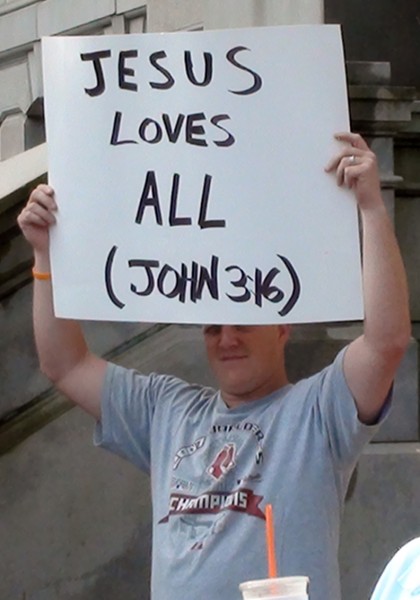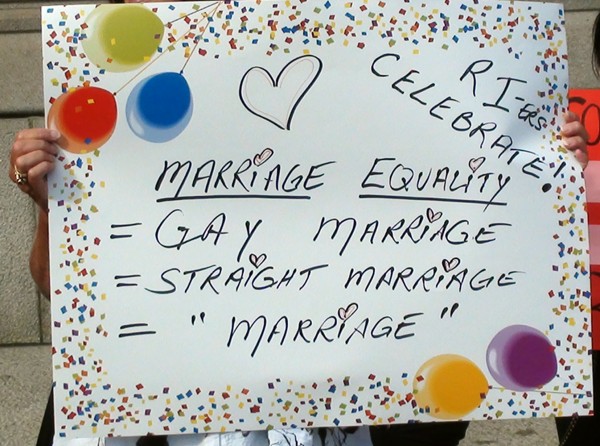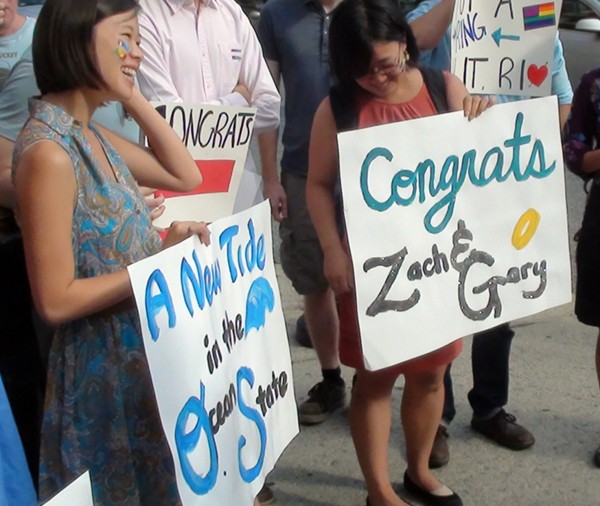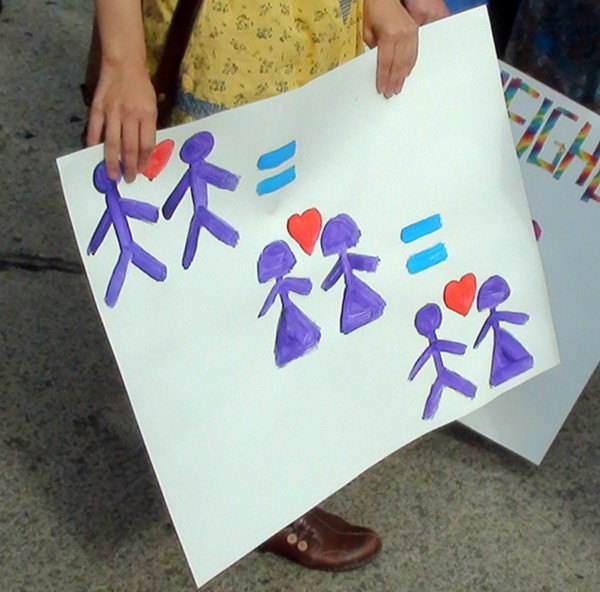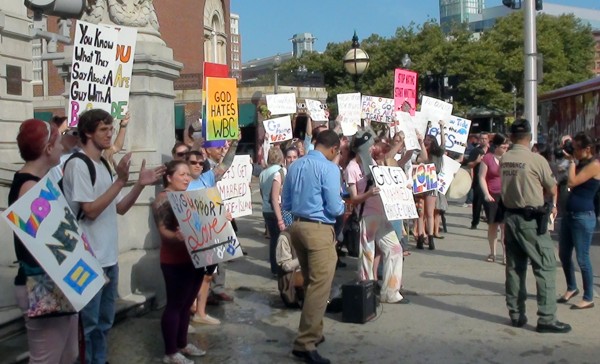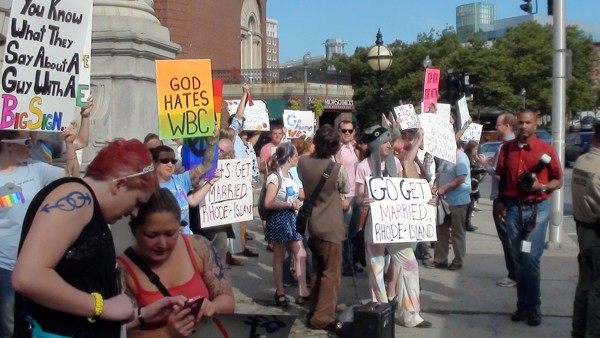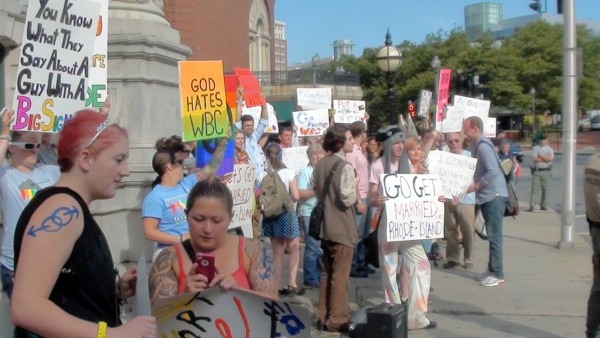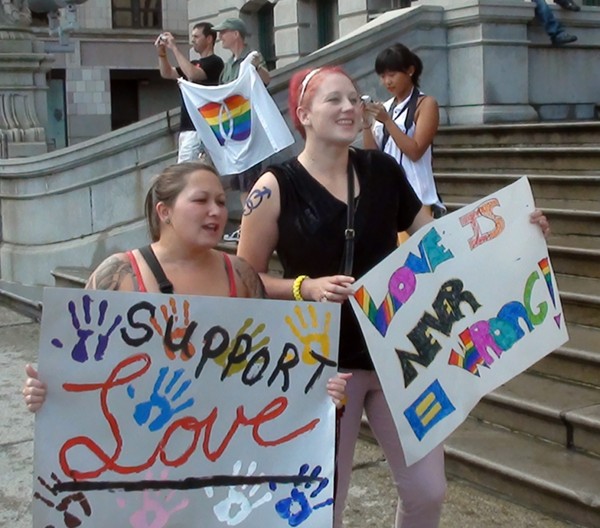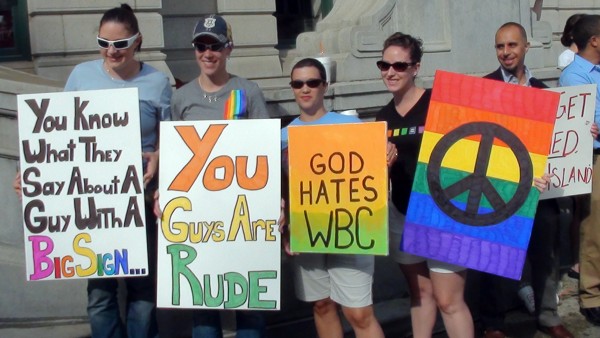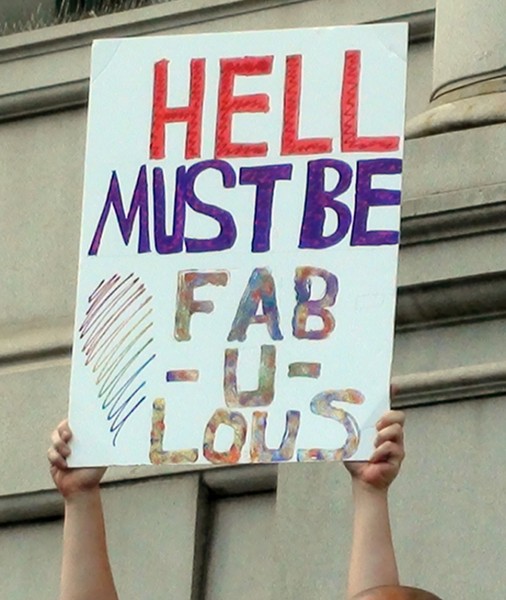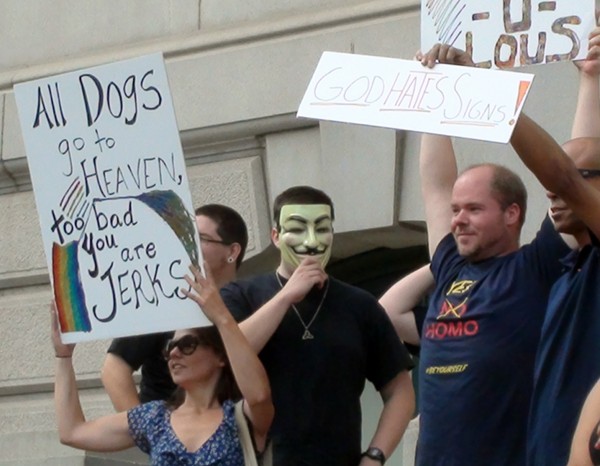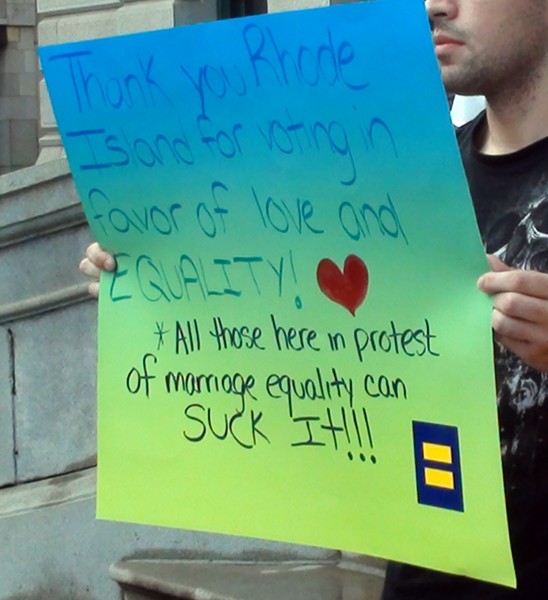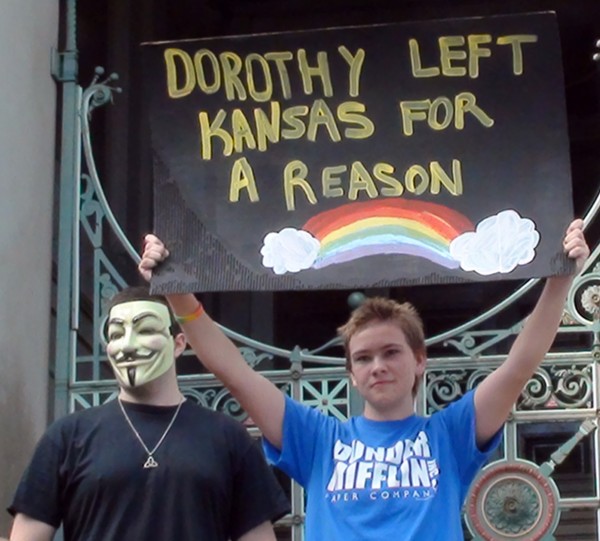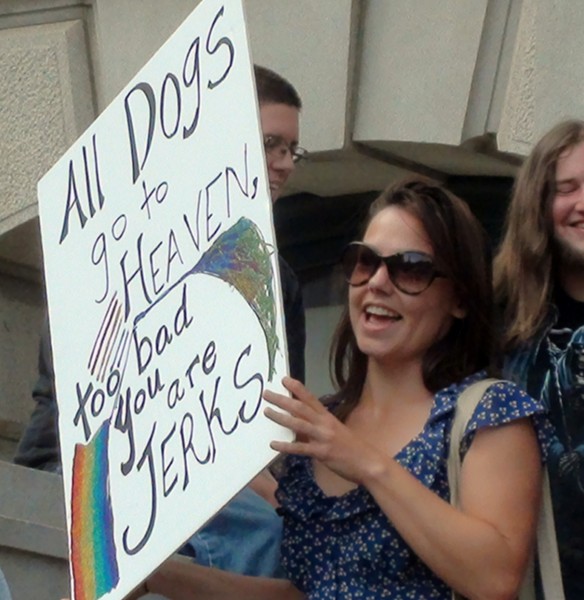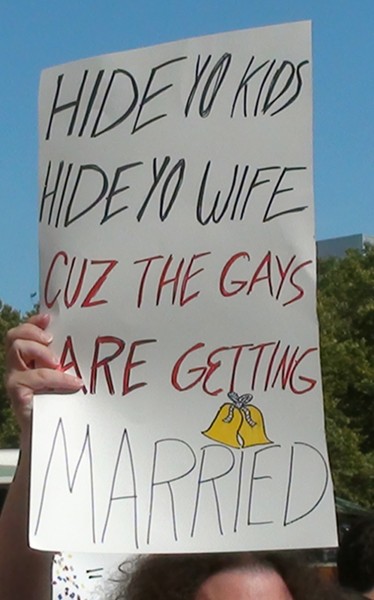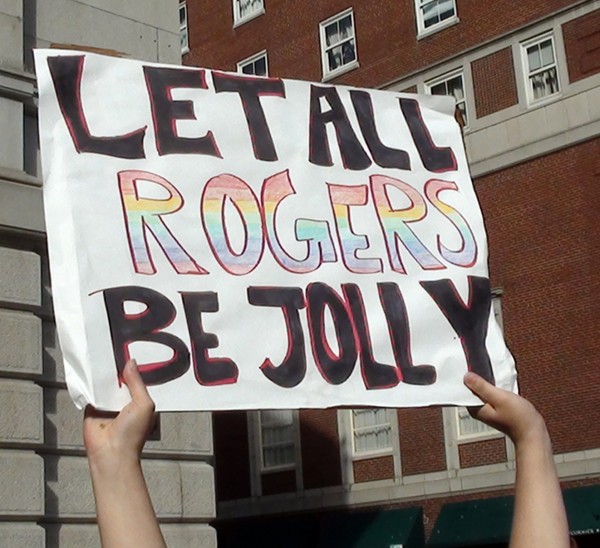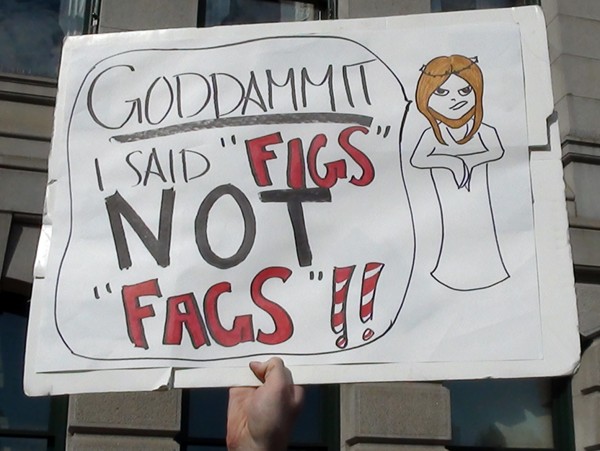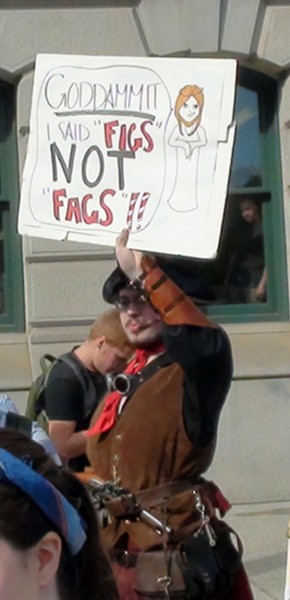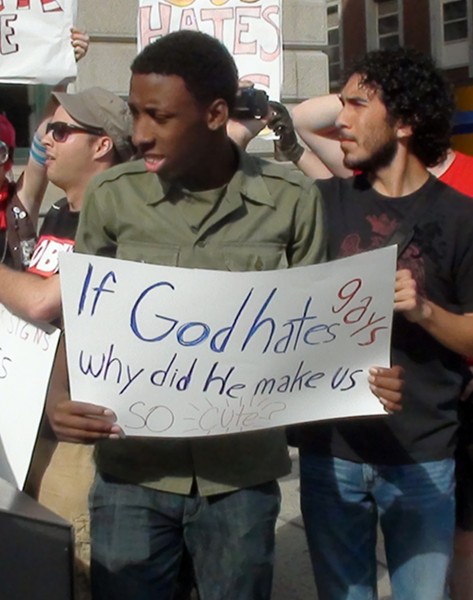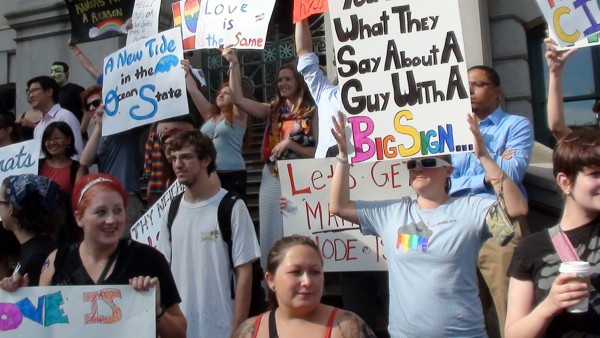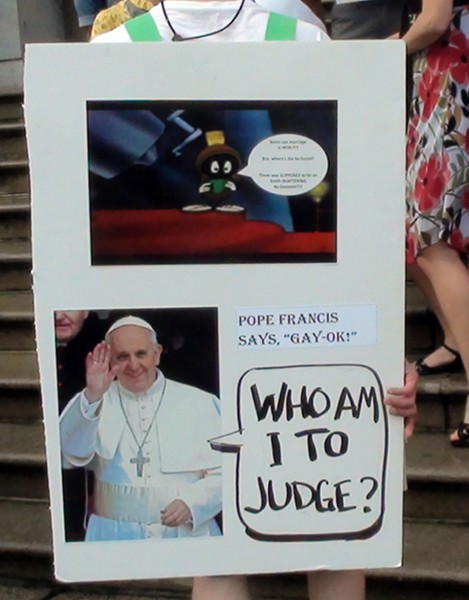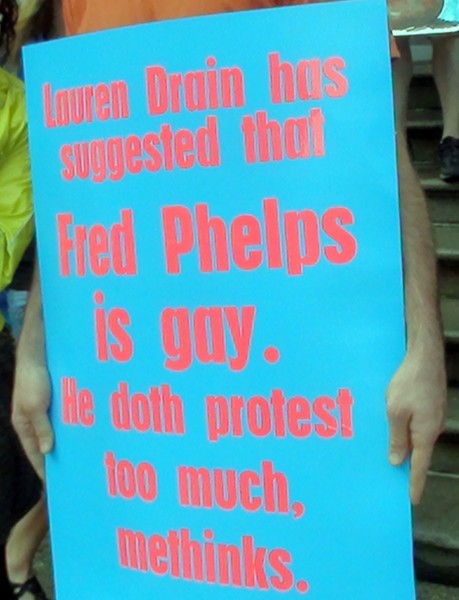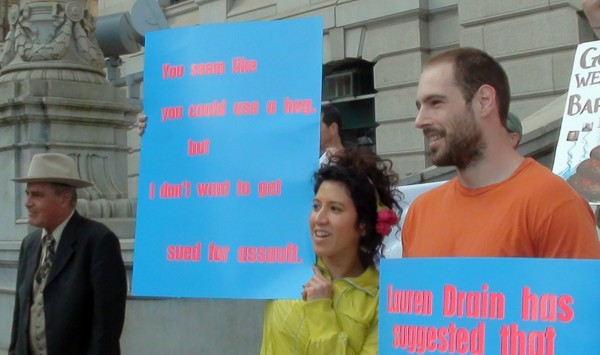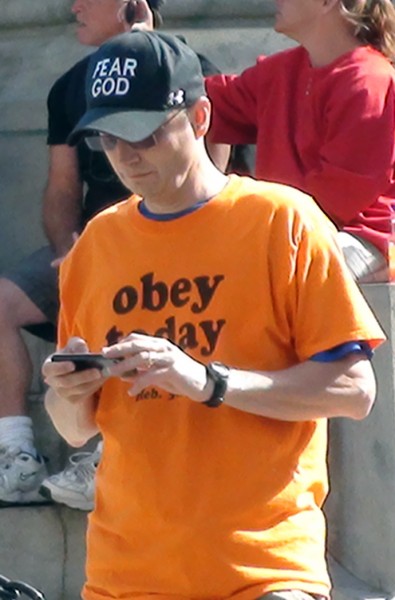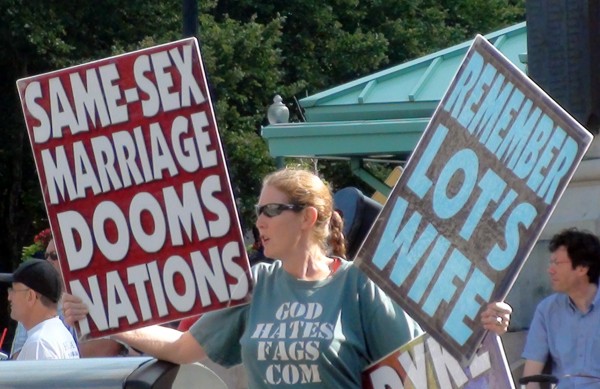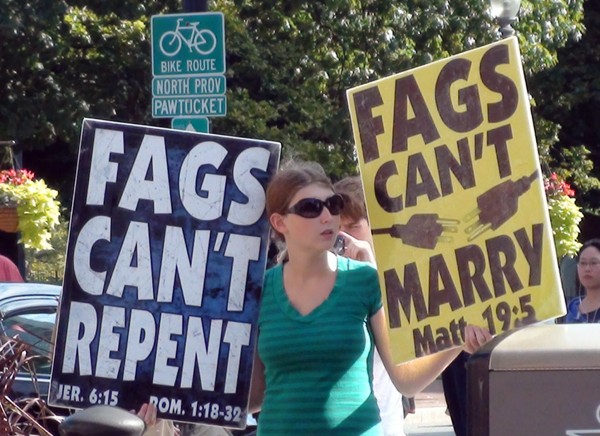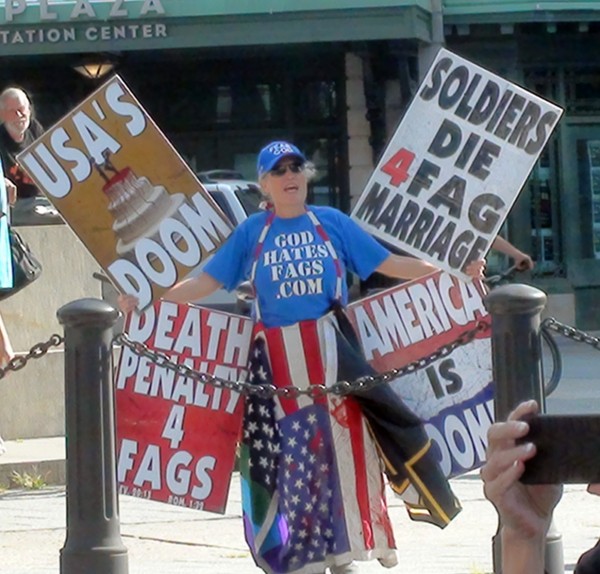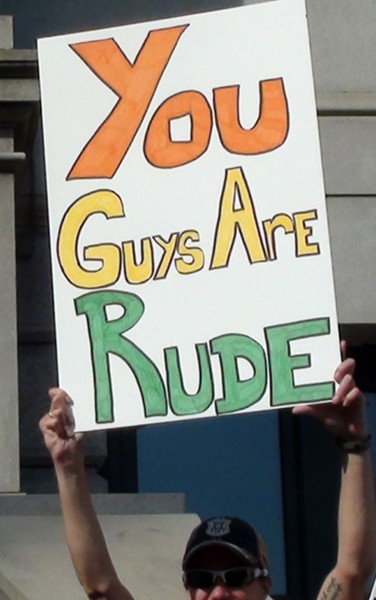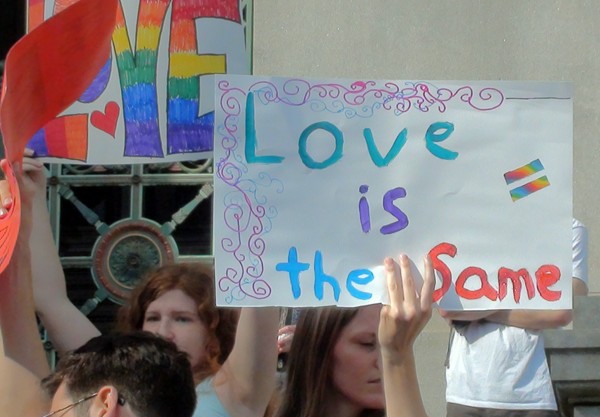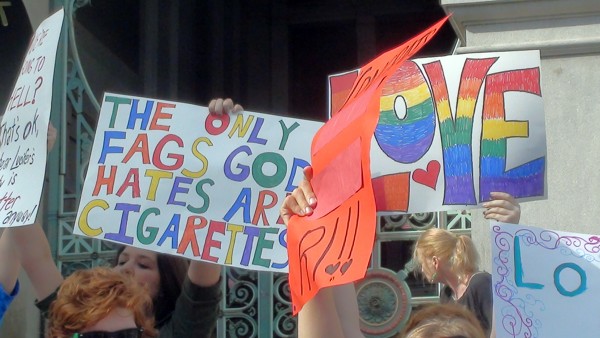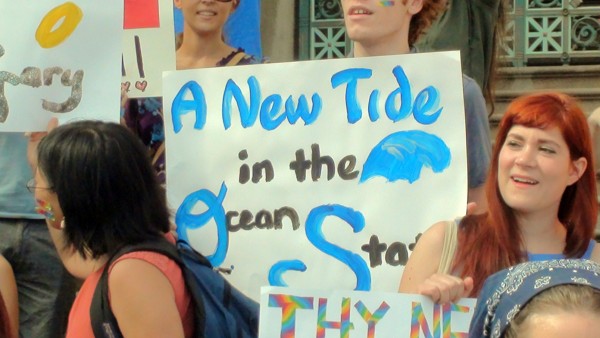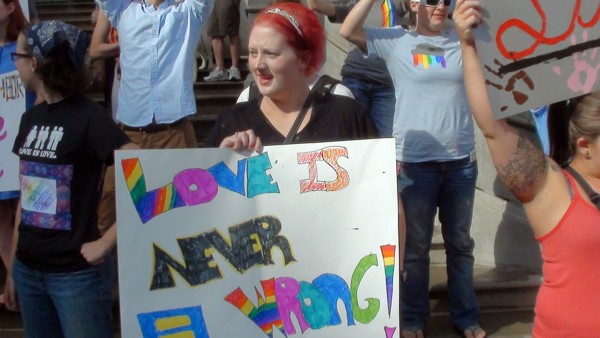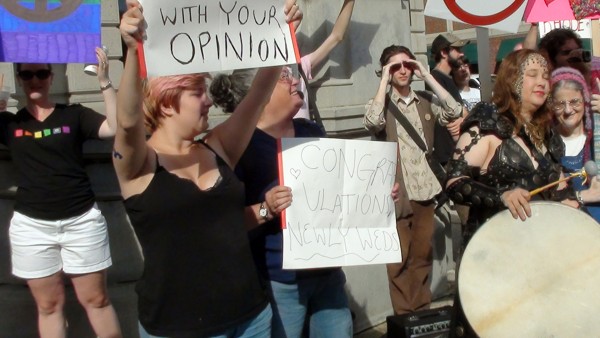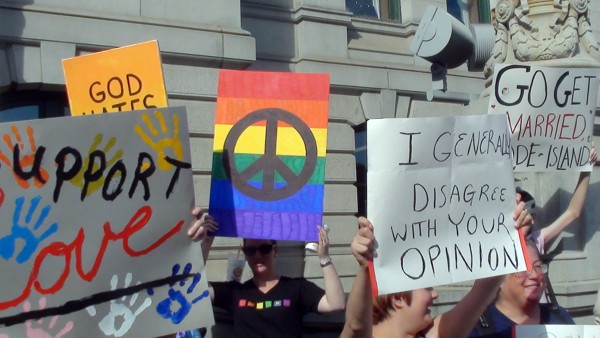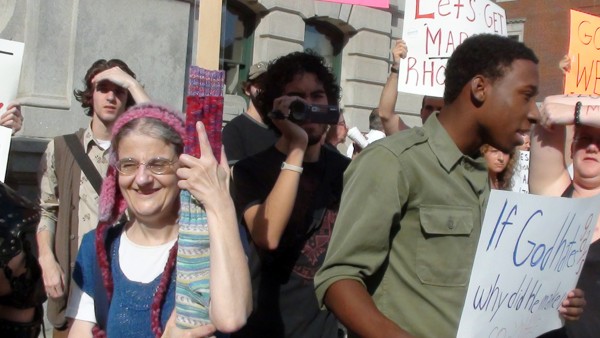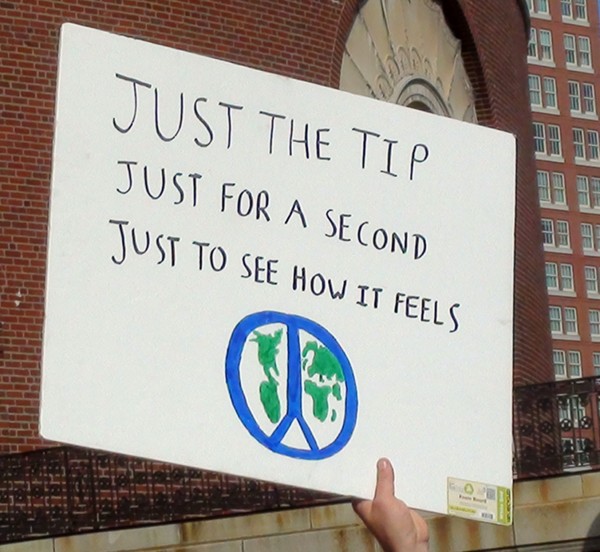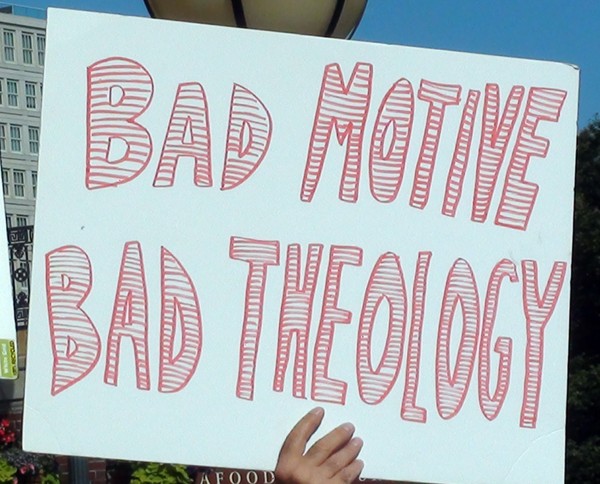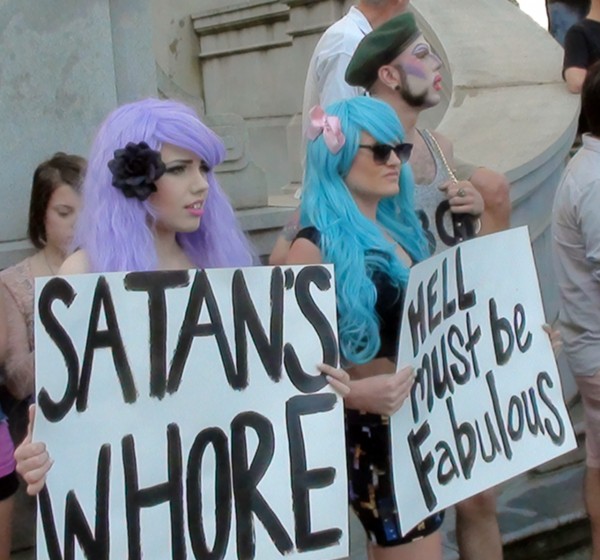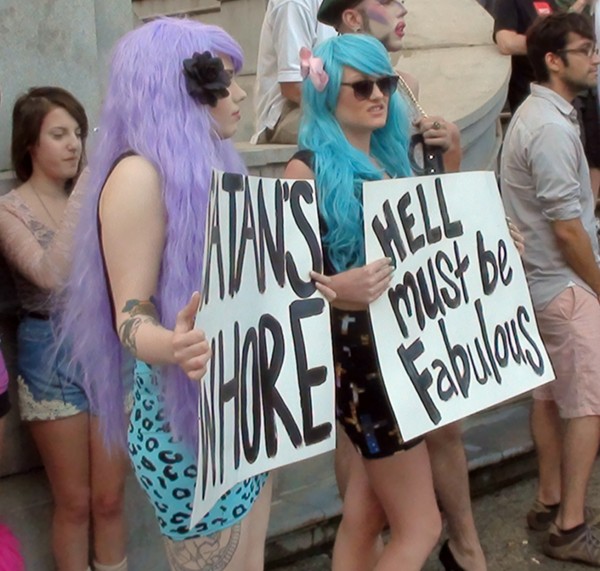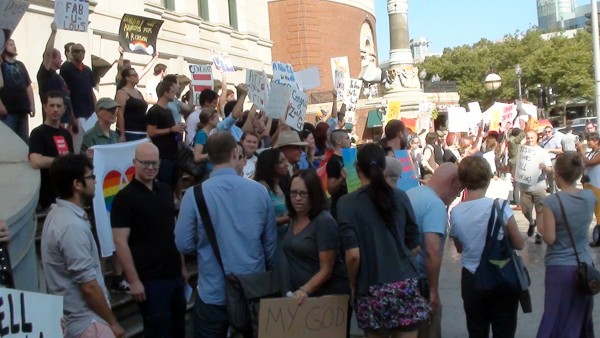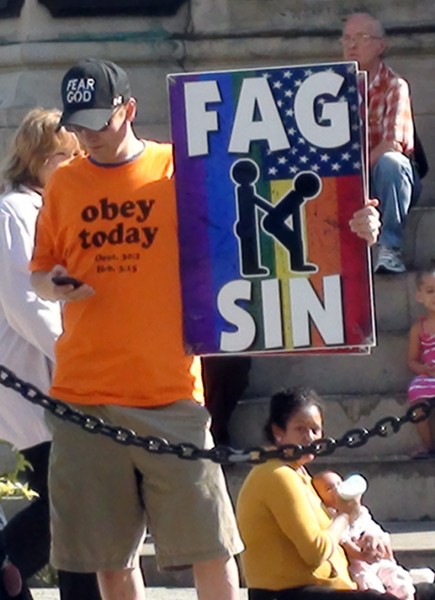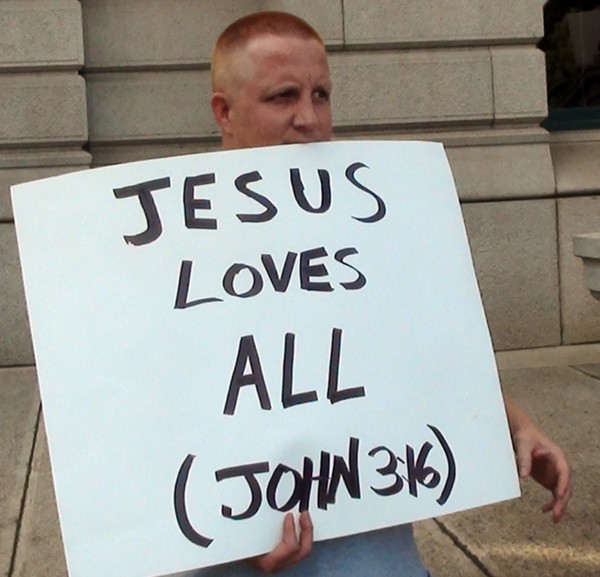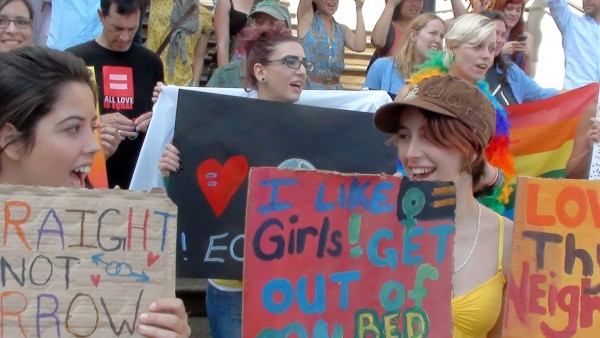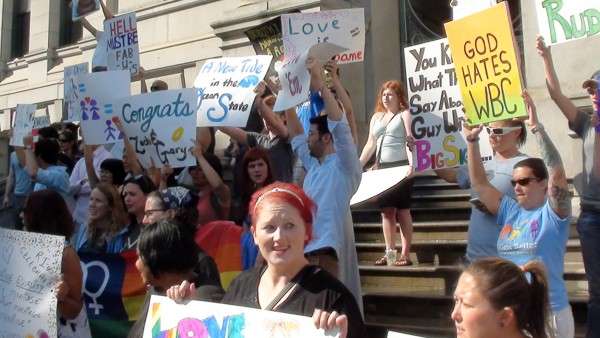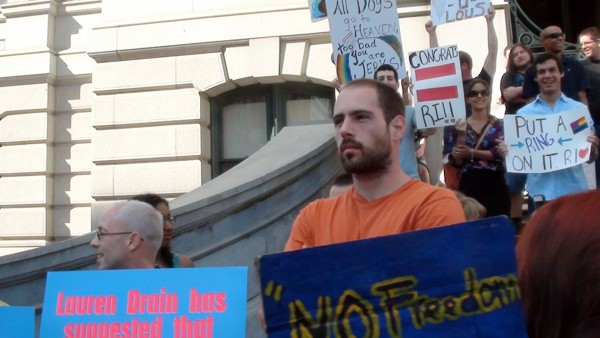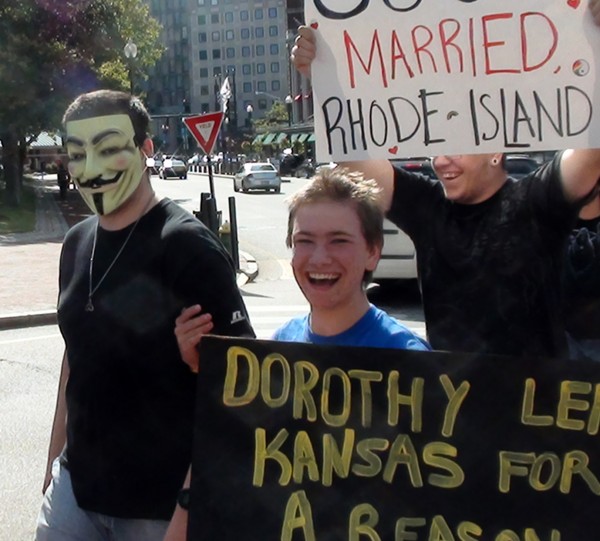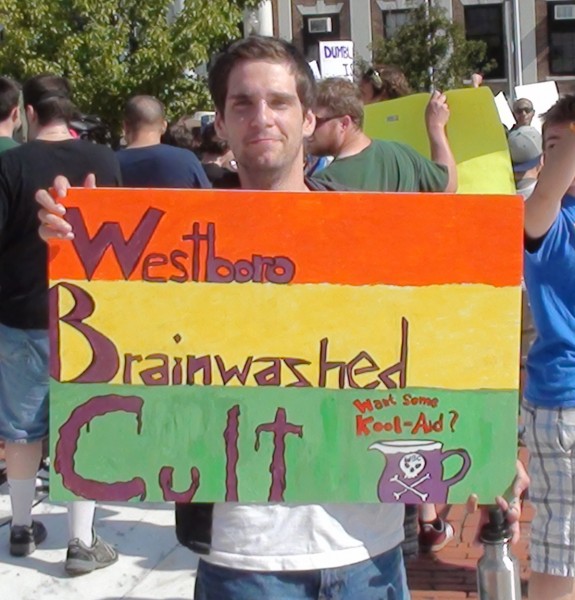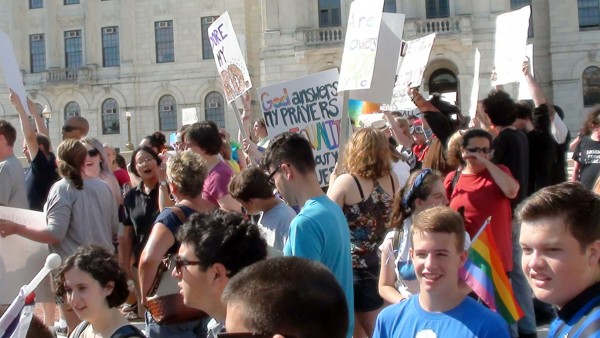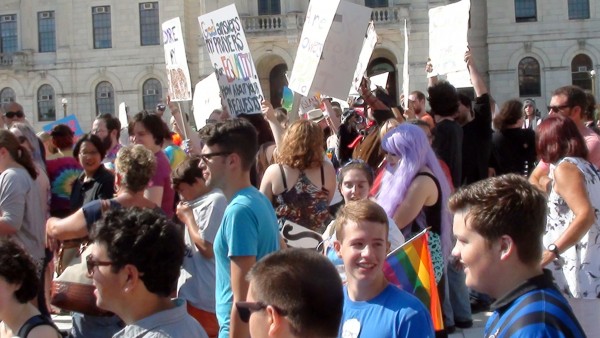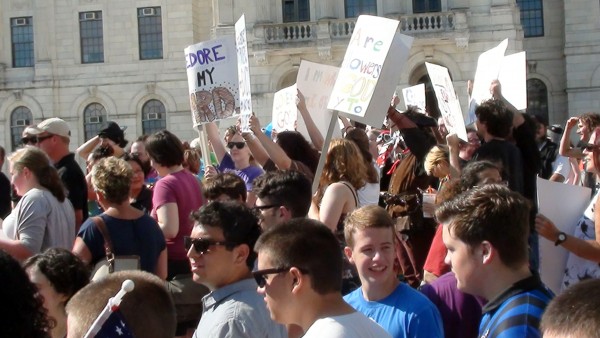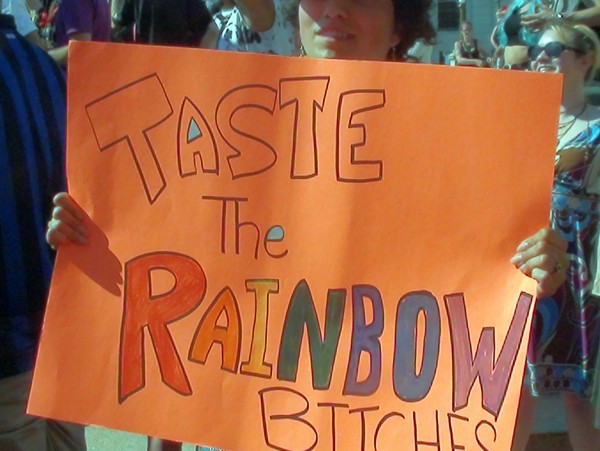 Marriage celebrations at City Hall, State House

,