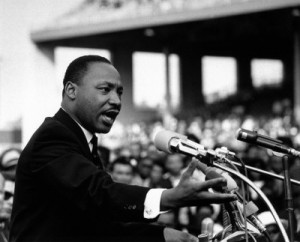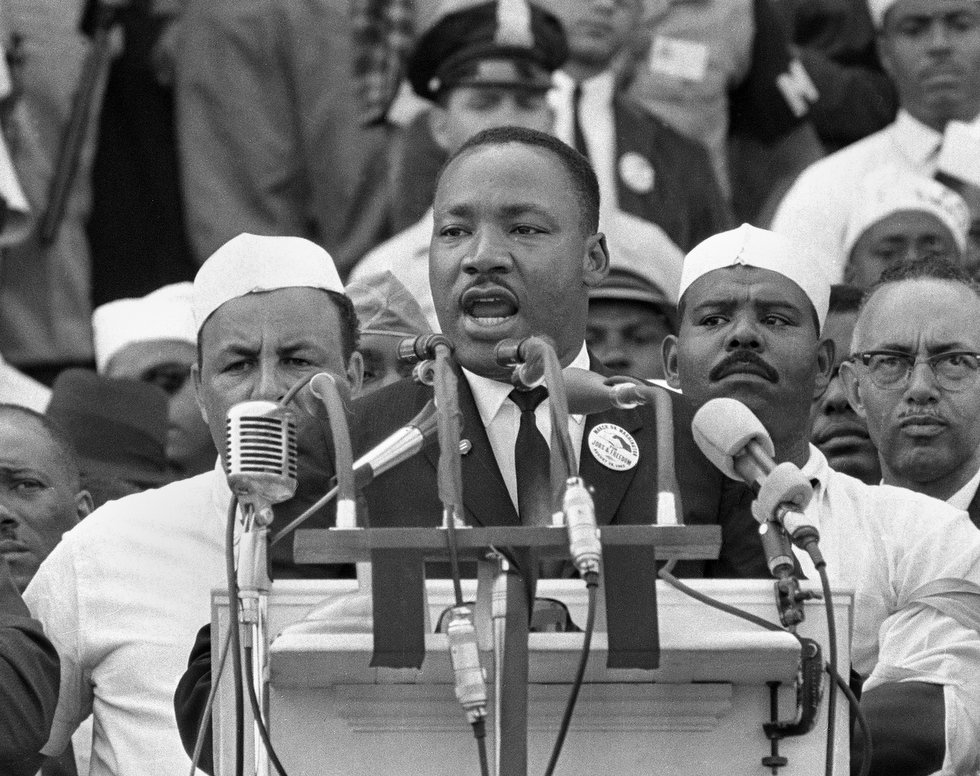 Almost 50 years after Rev. Martin Luther King Jr. gave his nation-changing "I have a dream" speech, Rhode Island still has yet to fully implement that dream. Indeed, here in the Ocean State, we are still practicing segregation. Marriage segregation.
"When the architects of our republic wrote the magnificent words of the Constitution and the Declaration of Independence they were signing a promissory note to which every American was to fall heir," said Dr. King said during his famous speech."It is obvious today that America has defaulted on this promissory note insofar as her citizens of color are concerned."
Insofar as the LGBTQ community is concerned, Rhode Island is defaulting on that promissory note.
And in terms of putting a civil rights issue such as same sex marriage on the ballot, King knew all too well that the majority don't often support the rights of the minority. In his letter from Birmingham jail, he wrote, "We know through painful experience that freedom is never voluntarily given by the oppressor; it must be demanded by the oppressed."
His widow, Coretta Scott King, has become an outspoken advocate for same sex marriage rights. In 2003, she said: "I still hear people say that I should not be talking about the rights of lesbian and gay people. … But I hasten to remind them that Martin Luther King Jr. said, 'Injustice anywhere is a threat to justice everywhere.' I appeal to everyone who believes in Martin Luther King Jr.'s dream, to make room at the table of brotherhood and sisterhood for lesbian and gay people."
But the most relevant King passage on the struggle for marriage equality might be the end of his "Dream" speech:
I have a dream today.

I have a dream that one day every valley shall be exalted, every hill and mountain shall be made low, the rough places will be made plain, and the crooked places will be made straight, and the glory of the Lord shall be revealed, and all flesh shall see it together.

This is our hope. This is the faith that I go back to the South with. With this faith we will be able to hew out of the mountain of despair a stone of hope. With this faith we will be able to transform the jangling discords of our nation into a beautiful symphony of brotherhood. With this faith we will be able to work together, to pray together, to struggle together, to go to jail together, to stand up for freedom together, knowing that we will be free one day.

This will be the day when all of God's children will be able to sing with a new meaning, "My country, 'tis of thee, sweet land of liberty, of thee I sing. Land where my fathers died, land of the pilgrim's pride, from every mountainside, let freedom ring."

And if America is to be a great nation this must become true. So let freedom ring from the prodigious hilltops of New Hampshire. Let freedom ring from the mighty mountains of New York. Let freedom ring from the heightening Alleghenies of Pennsylvania!

Let freedom ring from the snowcapped Rockies of Colorado!

Let freedom ring from the curvaceous slopes of California!

But not only that; let freedom ring from Stone Mountain of Georgia!

Let freedom ring from Lookout Mountain of Tennessee!

Let freedom ring from every hill and molehill of Mississippi. From every mountainside, let freedom ring.

And when this happens, when we allow freedom to ring, when we let it ring from every village and every hamlet, from every state and every city, we will be able to speed up that day when all of God's children, black men and white men, Jews and Gentiles, Protestants and Catholics, will be able to join hands and sing in the words of the old Negro spiritual, "Free at last! free at last! thank God Almighty, we are free at last!"