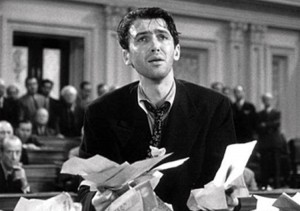 Current-Anchor managing editor Justin Katz has a piece somewhat worth reading (the latter half of it is mostly an extended airing of his grievances about his own failed campaign for Tiverton school committee) titled "Whose Fault, RI?" In it, Katz examines the straits the Rhode Island Republican Party finds itself in. Ultimately, Katz settles on the usual villains keeping Republicans down; RI government, Democrats, unions, the media, and conservatives' favorite punching bag, Rhode Islanders themselves. Katz neatly encapsulates the problem early on his piece, after suggesting conservatives are a "persecuted minority" (at least politically), by asking:
So, Rhode Island, why would people martyr the parts of their lives by which they mainly express their worldviews for a political lost cause that they can avoid or escape?
Aye, there's the rub. Here's the thing; though some of Katz's rhetoric mimics that of those fighting for social change, his end conclusion demonstrates why the comfortable don't make good agents of change. See, if you actually are suffering from the unfair exertion of power over you, you organize and fight back. That's why unions exist. To organize their workplaces to prevent the unfair application of power.
Movements to defeat entrenched power systems have always required martyrs, martyrs who could've sat back in comfort and privilege and refused to fight. The sort of political attacks Katz met during his run for school committee is nothing in the face of what the union, civil rights, and LGBTQ movements suffered. And yet those movements all supplied people who willingly allowed their personal lives to suffer for the sake of a "lost cause." If you truly believe in your principles, then you must stand up and suffer the slings and arrows of those who oppose you.
That Republicans can't find people willing to stand up for their principles is an issue, and the blame for it should be placed solely at their feet. If the Republican Party isn't offering their candidates support and encouragement, then they are fundamentally failing at being a political party. An organized party is necessary for victory; the Democrats not only are institutionally strong, but also organizationally strong as well. NGP VAN provides a wealth of data every election to candidates, as well as providing a great set of tools for campaigning. As far as I know, Republicans have no equivalent system, though they do understand that missing piece.
The dearth of candidates, especially in the voter-rich cities, hamstrings the Republicans in other ways. First, it appears to demonstrate that Republicans are not serious about their beliefs, certainly not serious enough to challenge the Democrats politically. Speaker Gordon Fox was actually challenged from the left, not the right, in 2012. In politics and society, there are few "wake up" moments where the majority of people come around to a point of view. Rather, it takes bold leadership and fearless advocacy for your positions to create change. If Republicans cower in their living rooms, then no one hears them or understands their point of view.
Second, it eliminates a ton of data-gathering about what a successful Republican candidate should look like. Consider that the two most successful RI GOP members are Alan Fung and Scott Avedesian. Both are mayors of cities, both aren't given to the outsized rhetoric of the more fringe conservatives, and both could be viable contenders for the Governor's office. The RI GOP already has an existing template for what makes a good Republican candidate. Its failure to foster candidates along that template is entirely its fault.
Let's turn towards the anti-media narrative, the idea that the media fails to cover Republicans in a way that would be beneficial to them. This is probably true; media does have a bias. However, that bias isn't necessarily liberal. What it often is is a bias of lack of knowledge. Issues-based campaigns learn this all the time; a journalist simply cannot become an expert on your issue overnight. Figuring out how to effectively communicate with journalists and news editors needs to be a part of the Republican Party's job. However, scapegoating the media for one's failures hampers effective communication and damages your ability to get your message across. Like it or not, even in the digital age, the media is the best way to communicate with a wide audience rapidly.
All movements that wished to undo the way of things, that wished to challenge power and succeed, have had to sacrifice. There have always been moments of self-doubt, of wondering whether the pain and suffering was worth it. But if you think that it's just a "lost cause", well… I'll let actor and Republican Party member Jimmy Stewart play us out.
Martyrs Wanted

,