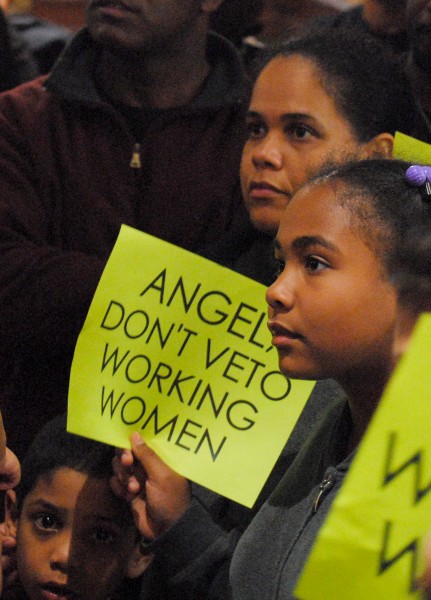 Upon being elected Mayor of Providence in 2010, Angel Taveras, "speaking at the state Democratic Party gathering at the Biltmore, thanked his mother, Amparo 'Milagro' Ovalles, a Dominican immigrant who had raised him and his two immediate siblings largely on her own while working at local factories."
Speaking of his mother, Taveras said, "Her example taught me that, through hard work and perseverance, anything is possible, and most importantly, that there are no insurmountable challenges," adding in yet another interview, "I feel really blessed in many, many ways. My mother sacrificed a lot, and emphasized education so that my sister and I can live the American Dream."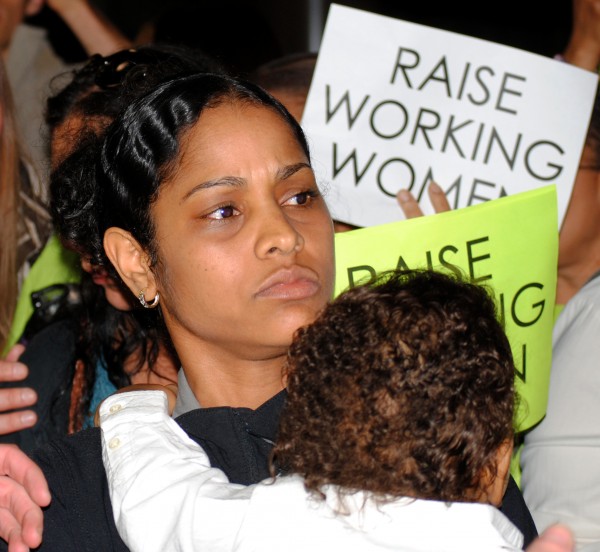 Everyone in Providence has heard the story of Mayor Taveras. He grew up poor, supported by his mother, a product of the Providence public school system. he later graduated Harvard and Georgetown University, to become the first Hispanic mayor of Providence at the age of forty. He routinely gives much of the credit for his success to his mother.
Even as recently as Tuesday night Taveras was playing this familiar tune. "Taveras talked of growing up poor in Providence — how his mother had his Easter Sunday suit put on layaway at Ann & Hope. 'I tell you that,' he said, because 'you want to know who your governor is going to stand with when things get tough … working families.'"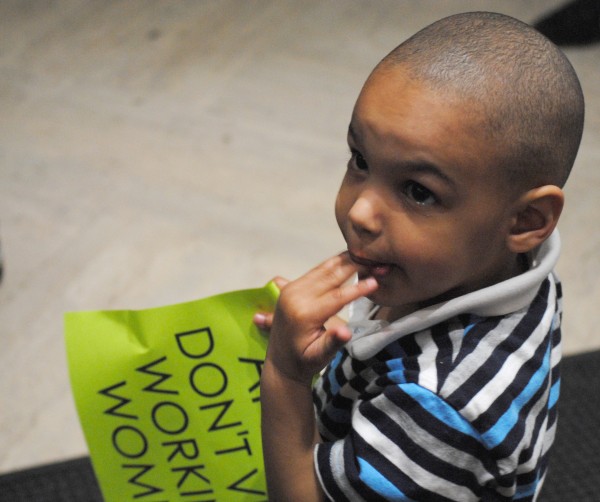 Why is it then, when given a chance to actually stand with working families, Taveras skulked away and left them standing alone?
Last night, nearly one hundred hard working women, many of them supporting children in circumstances not too different from those endured by the Mayor's mother, were left wondering why the Mayor and the City Council had abandoned them. Last night was supposed to be a meeting of the Providence Ordinance Committee to discuss the proposed $15 minimum wage for hotel workers. Working women secured childcare or brought their kids with them. They skipped meals, skipped overtime and traveled to the City Hall on foot, on buses or in carpools, only to find out that the Ordinance Committee meeting had been abruptly cancelled.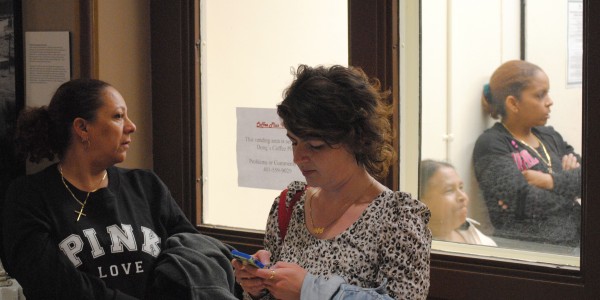 Those City Councillors who would face their constituents in the lobby of the City Hall seemed at a loss to explain the cancellation. Mayor Taveras had indicated to Channel 12 news that he wanted the measure held for further study, but as far as I can tell, the Mayor does not have the power or authority to cancel City Council meetings, though obviously he can exert enormous pressure if he has to. Rumors were flying that Committee Chair, Councillor Seth Yurdin, was being lobbied by hotel and/or mayoral interests, or that he had broken his foot in a fortuitous (for Mayor Taveras and the hotel owners) accident.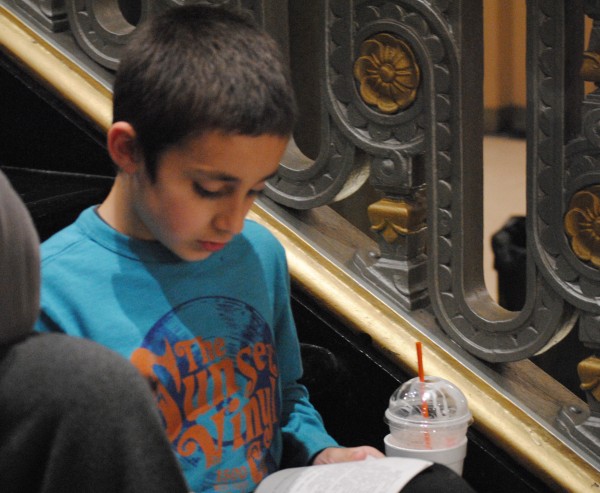 With memories of Angel Taveras's biography in my mind, I couldn't help but see in the bored faces of the children present in the halls of Providence City Hall the potential for them to be the Mayor of Providence themselves a few decades hence. I wondered what their story would be, and if they would remember Mayor Taveras as the kind of politician who stuck up for them when they were in need, or sold them out for the chance to be governor.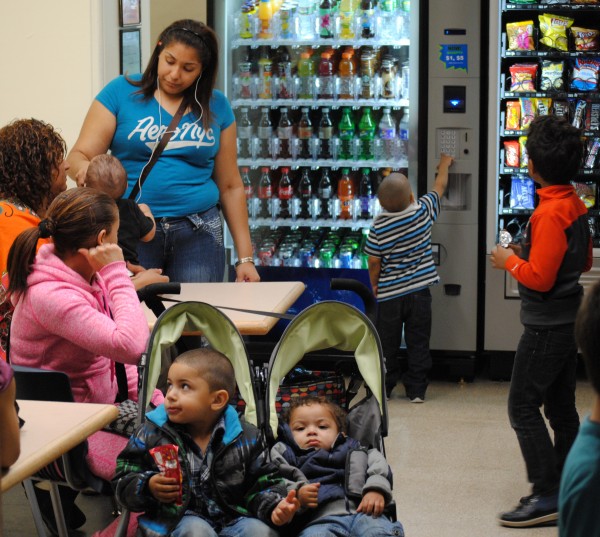 The parents of these children, 80% of whom are women and who all work exceedingly hard at their jobs, are being abused right now with long hours, low pay and crushing poverty. They and their children suffer the effects of economic uncertainty and the never ending stress of making ends meet. Just the act of agitating for better working conditions seems to have cost many of them their jobs.
It is within the power of Mayor Angel Taveras and Providence City Council members like Seth Yurdin to improve the lives of these women and lift them out of poverty, but they are avoiding their duty and appeasing monied interests by using shady tricks and delaying tactics rather than holding a straight up vote. This kind of back room dealing, where secret lobbying, money and political designs count for more than the efforts of organized citizens agitating for justice is shameful.
This measure deserves a straight up vote, and that vote needed to happen yesterday.