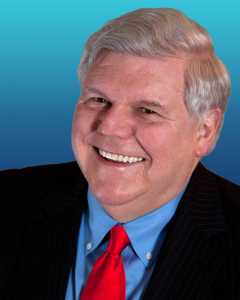 I'm Gene Dyszlewski and I am pleased to have won the backing of prominent progressive and feminist advocacy groups for the Democratic primary for the District 26 seat in the Rhode Island Senate.
Ocean State Action, the Rhode Island Progressive Democrats of America and Clean Water Action have recently announced their support for someone they see as a longtime community activist and an advocate for working families.  The Campaign has also earned the support of the Rhode Island National Organization for Women, Planned Parenthood Votes!Rhode Island, Marriage Equality Rhode Island, and the National Association of Social Workers Political Action for Candidate Election.
I am focused on giving support to Rhode Island families by strengthening the state's economy, creating opportunities for small businesses to thrive, and promoting economic fairness.   My concern about the struggle of working families in Rhode Island came about because of the many families I have met with in my role as Church Pastor.  I have met with many working families in Rhode Island who are struggling to hold on to their homes, put food on their tables, and pay their medical bills.  Economic fairness is a key to the solution.  We should assess every piece of legislation with, "How does this help Rhode Island families? How does this promote economic fairness for families?' "
In addition to economic issues, women's issues have emerged as critical in the campaign. I strongly support women's health care access, family planning services, and reproductive choice.  Women's issues have become a prominent concern because some state legislatures are foolishly attempting to erode women's healthcare choices.  There have been bills sponsored by Conservative Democrats in Rhode Island that sought to diminish women's health choices.  Fortunately they have failed.  Let's not take any chances.
This whole attack on women is senseless.  We already trust women to make 80 percent of the health care decisions for their families. We already trust women to be the major caregiver when a child falls ill. In fact, we trust women to be the major caregiver when any family member falls ill. So we certainly should trust women with medical decisions over their own bodies.
Frequently, the anti-woman issue is couched in a "religious" package.  As a deeply religious man, I am offended at any attempt to inflict someone's religious thinking on others who don't think that way.  Ours is a secular civil society and the legislature is not a place for theological debate, let alone the imposition of one religious perspective on everybody else.  Clearly people who are religious do not all think alike and not everybody is religious.
This same misapplication of religious thinking has plagued us on other issues, for example, marriage equality.  A cramped restrictive view of human sexuality and marriage is used to disenfranchise an entire class of people.  Too often the religiously insecure want to impose their beliefs.  I need to be secure enough to not require everyone to think and act the same way I do.
An ordained minister in the United Church of Christ, I believe strongly in the separation of church and state. As a community activist, I have collaborated with people of various faiths and with people with purely secular belief systems.  I am a founding board member of the Riverside Family Center, which provides after-school arts education for children. I am also a founding board member of We Share Hope, a food rescue organization that delivers to 90 soup kitchens, food pantries and faith-based organizations in Rhode Island. I chair the Rhode Island Religious Coalition for Marriage Equality and I am a member of Clergy for Reproductive Choice.  I have served on the board of Marriage Equality Rhode Island.
For more information, visit my website, JustCallMeGene.com or contact me on facebook.com/JustCallMeGene or twitter.com/ReverendGene.
Gene Dyszlewski: Senate Candidate for Cranston

,