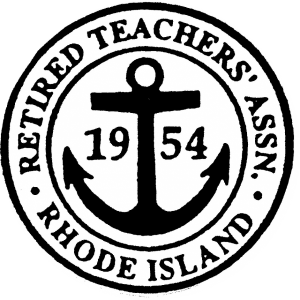 The following is sponsored content published in collaboration with the Rhode Island Retired Teachers Association.
Are you an Employees Retirement System of Rhode Island (ERSRI) pensioner, someone who is paying into the pension, or do you know someone who is either of these? We wanted to introduce you to some of the people who are at the forefront of advocating for the solvency and security of the fund.
The Rhode Island Retired Teachers Association (RIRTA), a retiree advocacy group and not a union, founded in 1954, was created to advocate for the needs and well-being of former educators. But through a chain of events deceptively called "pension reform" by a venture capitalist-turned-General Treasurer named Gina Raimondo, they have ended up becoming something much more than this.
Over the last few years, they have been working alongside Edward Siedle's Benchmark Financial Services and a few other key groups in the state to see what exactly is going on with the pension and specifically the pension fund. The results have been impressive, to say the least.
When Raimondo took over the Treasury, that was in reality a major achievement for one of her rich campaign benefactors, a former Enron trader named Jon Arnold. Apparently Arnold has serious complaints about the social contract that emerged from the New Deal, including the idea of him being taxed to finance public pensions. So, Arnold has invested big money into a cunning and deceptive bipartisan campaign that first engineered a false narrative of a nationwide "pension crisis" and then put into office politicians, including Raimondo, who would "reform" the various systems by investing them in high-risk, high-fee hedge funds to help out friends of Raimondo and Arnold. In other words, the pension is being raided by Wall Street, pure and simple.
But some people just refuse to tolerate such things and resistance comes from the most surprising places.
"It is like living in limbo and the future is scary," says one member. Another says, "There are over 20,000 of us suffering our own recession."
Perhaps these are words that describe your own situation as a retiree. Or perhaps it describes your fears for your own future or that of someone you care about. Either way, the folks at RIRTA are smart enough to know there is a problem and are working hard to advance and protect the solvency and secure the pension fund.
They have been financing a series of forensic audits by Benchmark that name the names and tell the truth about who is winning and losing on the pension. They have also amended their membership rules to include Associate member, a retired person who is receiving a pension from ERSRI fund. This means that those people you have been thinking about who put their money into the pension can now join up with one of the hardest-working groups in the state that wants to make sure the fund remains solvent and secure.
And even if you are not involved with the fund, you still can donate to this group and help fund their efforts. Donations (checks preferred, made out to RIRTA- memo line LDF) can be mailed to PO Box 7631, Warwick, RI 02887 or sent via PayPal (see below).
We will be bringing you, in the coming weeks and months, a series of articles that explain to you both how the pension policies continue to impact people while also helping readers develop a better grasp of these concepts so that we all understand what it all means and what to expect from our elected leaders in maintaining the solvency and security of the fund.