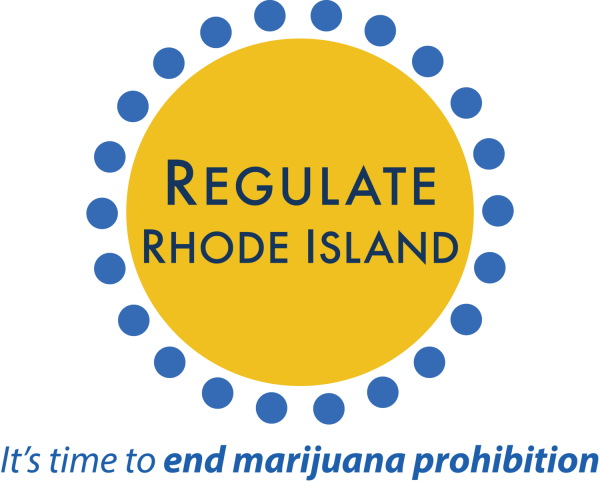 Some of the state's most prominent millennial-based civic engagement organizations are praising state Senate leaders for supporting legislation that would end marijuana prohibition in Rhode Island and replace it with a system in which marijuana is regulated and taxed similarly to alcohol.
In a letter to Majority Leader Dominick Ruggerio and other members of the Senate on Tuesday, leaders of the Young Democrats of Rhode Island and Students for Sensible Drug Policy thanked the senators for backing S 2420 because it would "improve Rhode Island's ability to protect students, retain graduates, attract young professionals and create opportunities for a new generation of entrepreneurs." The full letter is available below.
S 2420 would make possession of limited amounts of marijuana legal for adults 21 years of age and older, and it would establish a tightly controlled system of licensed marijuana cultivation sites, testing facilities, and retail stores.
"It's a sensible proposal that is long overdue, and we are proud to stand with you in support of it," the letter reads. "The time has come for Rhode Island to move forward and leave the antiquated policy of marijuana prohibition behind."
A poll conducted in April of 2015 found that nearly three out of four voters aged 18 to 34 support regulating and taxing marijuana similarly to alcohol. The full results of the poll can be found here.
Full letter from Rhode Island youth leaders to ranking members of the Rhode Island Senate:
Dear Honorable Members of the Rhode Island Senate,

We are writing on behalf of our organizations and their many members across Rhode Island to express our gratitude for your support of S 2420, the Marijuana, Regulation, Control, and Taxation Act.

The Young Democrats of Rhode Island and Students for Sensible Drug Policy represent a diverse group of young, civically engaged Rhode Islanders who share a commitment to promoting the health, safety, and general welfare of our communities. We strongly support S 2420 because it would dramatically enhance Rhode Island's ability to protect teens, retain graduates, attract young professionals, and create opportunities for a new generation of entrepreneurs.

Our state's current policy of marijuana prohibition has caused far more problems than it has solved. It has failed to prevent teens from accessing marijuana. It has disproportionately impacted lower-income communities and communities of color. And rather than eliminating the supply of marijuana, prohibition has forced it into an underground market in which consumers aren't asked for ID, they don't know what they're getting, and they're often exposed to other, more harmful substances.

S 2420 would replace our state's underground marijuana economy with a regulated market for adults. Marijuana would be sold by licensed businesses that test their products, label them, and only sell them to adults who provide proof of age. These companies would also create good jobs for Rhode Islanders and generate tens of millions of dollars in new tax revenue to fund vital state programs and services.

It is a sensible proposal that is long overdue, and we are proud to stand with you in support of it. The time has come for Rhode Island to move forward and leave the antiquated policy of marijuana prohibition behind.

Sincerely,

Michael Beauregard
Young Democrats of Rhode Island

Shmuel Barkan
Brown University Students for Sensible Drug Policy

Patrick Shea
University of Rhode Island Students for Sensible Drug Policy