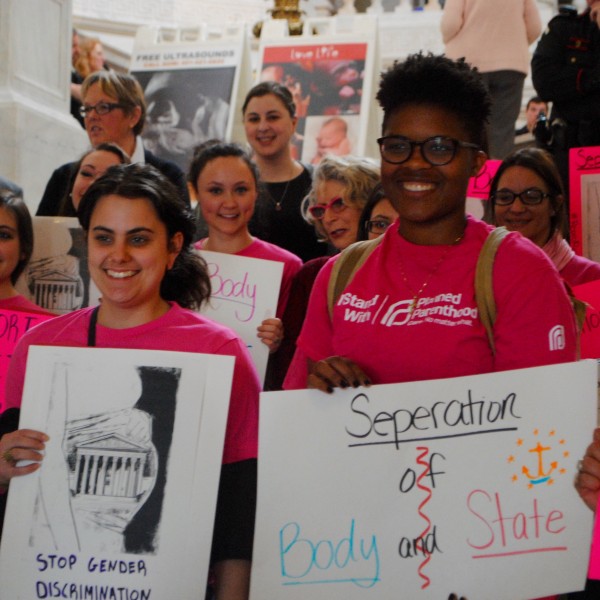 Planned Parenthood of Southern New England held a Reproductive Freedom Lobby Day at the State House yesterday, perhaps coincidentally coinciding with the Supreme Court hearing oral arguments in Zubik v Burwell, in which various religious non-profits and colleges, including the Sisters of the Poor, are arguing that the Affordable Care Act's birth-control mandate should not apply to them on First Amendment, religious freedom grounds.
Zubik is the reason the anti-choice group RI Right to Life took over the main rotunda, holding what was essentially a religious service in the center of the State House.
Above the Mass being conducted on the rotunda, outside the House and Senate chambers, nearly two dozen millennials in bright pink Planned Parenthood tee shirts held signs and met with their representatives to make the case for preserving their reproductive health care choices. After the House and Senate went into session they marched to Governor Gina Raimondo's office to deliver a letter encouraging her to support a woman's right to choose.
Let's be clear: As the Supreme Court case shows, for those opposed to reproductive rights, the issue is not simply about abortion. It's about controlling women's bodies, enforcing gender stereotypes and exerting religious control over all aspects of our healthcare. After the Mass in the rotunda and the Rise of the House, Barth Bracy, director of RI Right to Life, argued in the House Health, Education and Welfare Committee against legislation that would allow terminally ill patients to make important end-of-life decisions and against a bill expanding the duties of physician's assistants.
There is no area of our lives, no decision we can make, that RI Right to Life and the Catholic Church do not want to control for us.
Fortunately a group of fearless millennials and long time supporters of a woman's right to choose let our representatives know that our rights are not up for discussion or debate.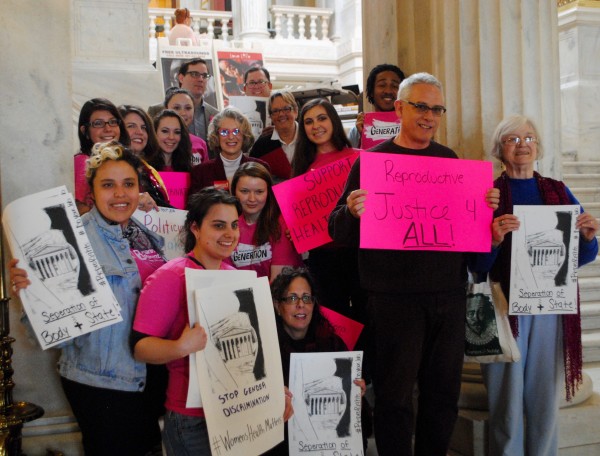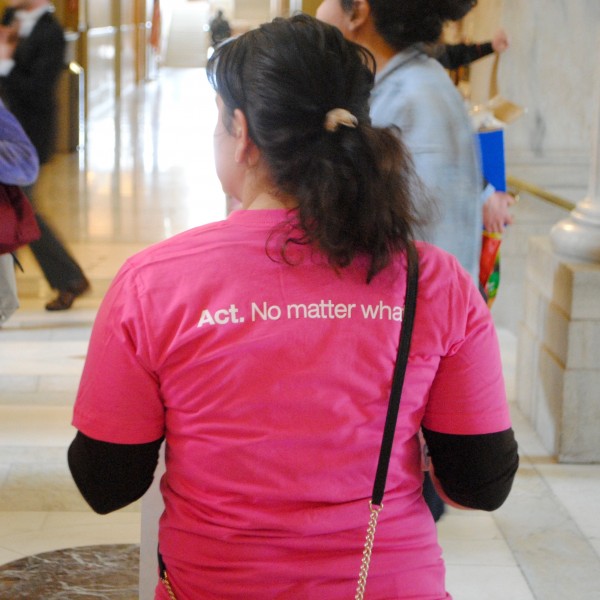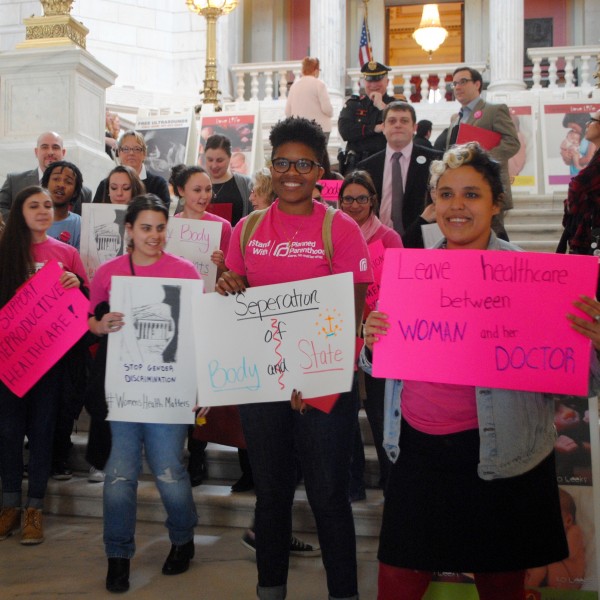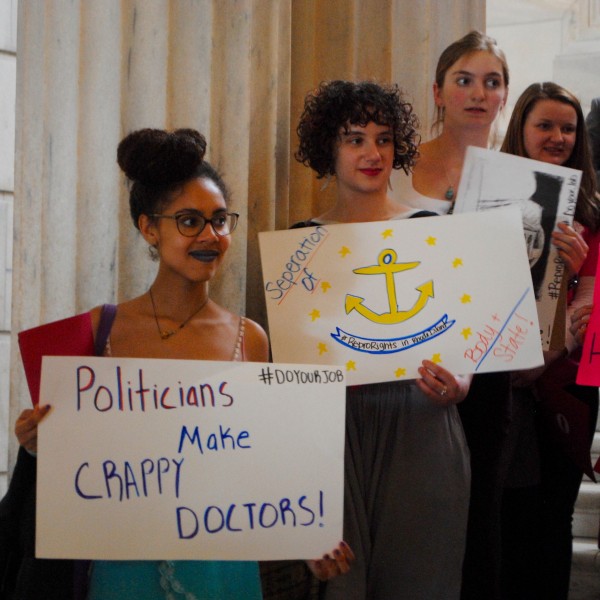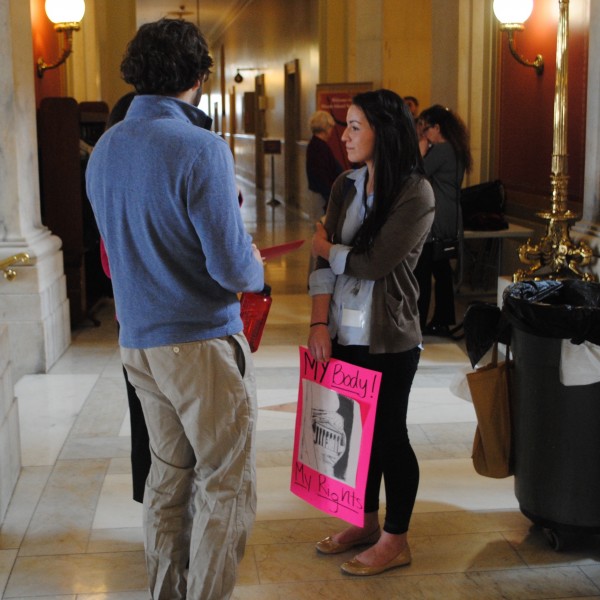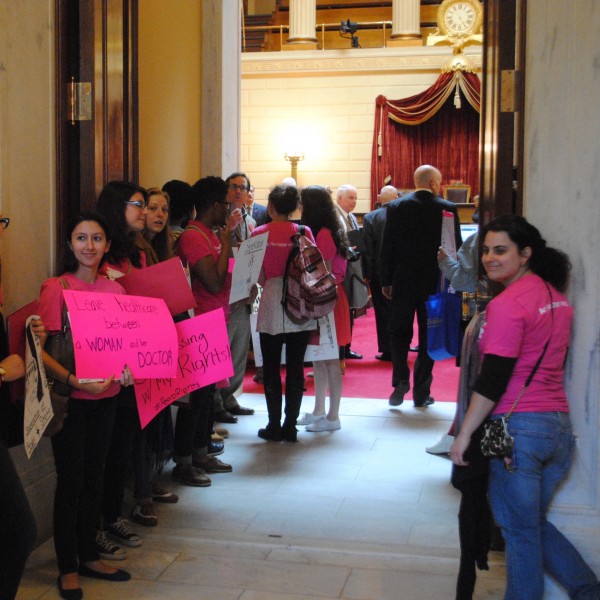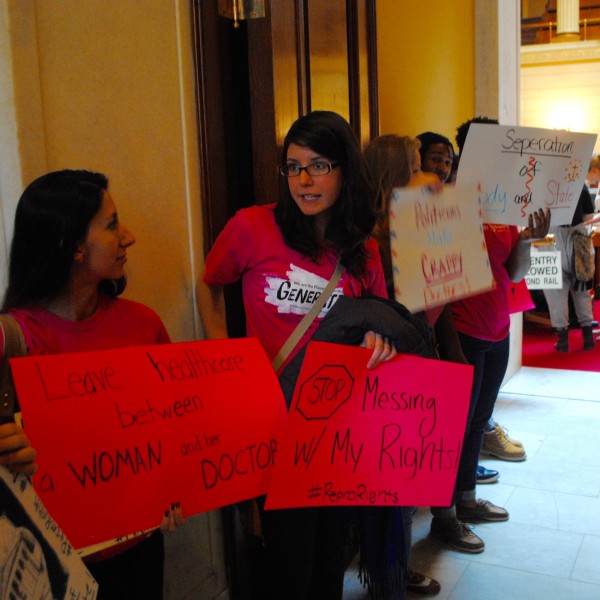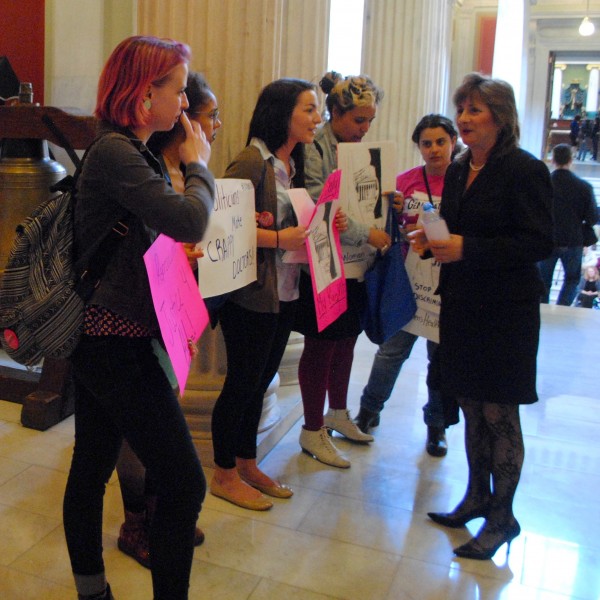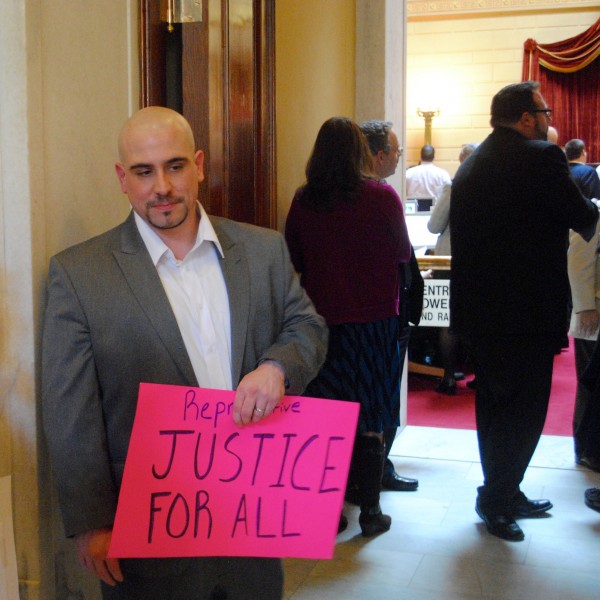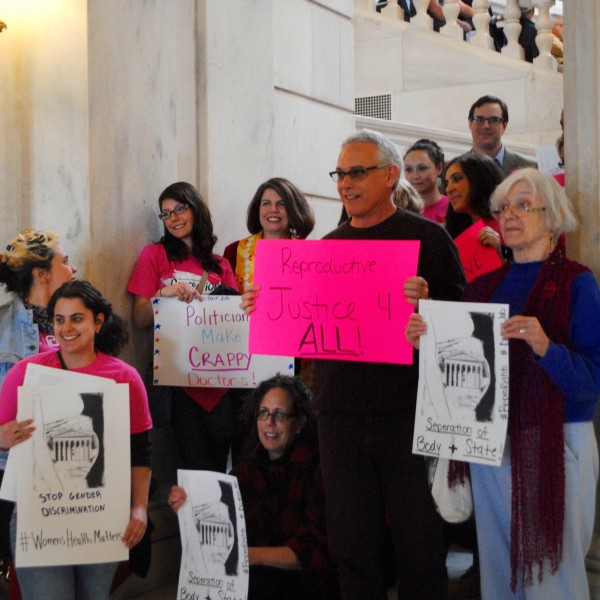 Millennials rally for repro rights and Planned Parenthood at the State House

,