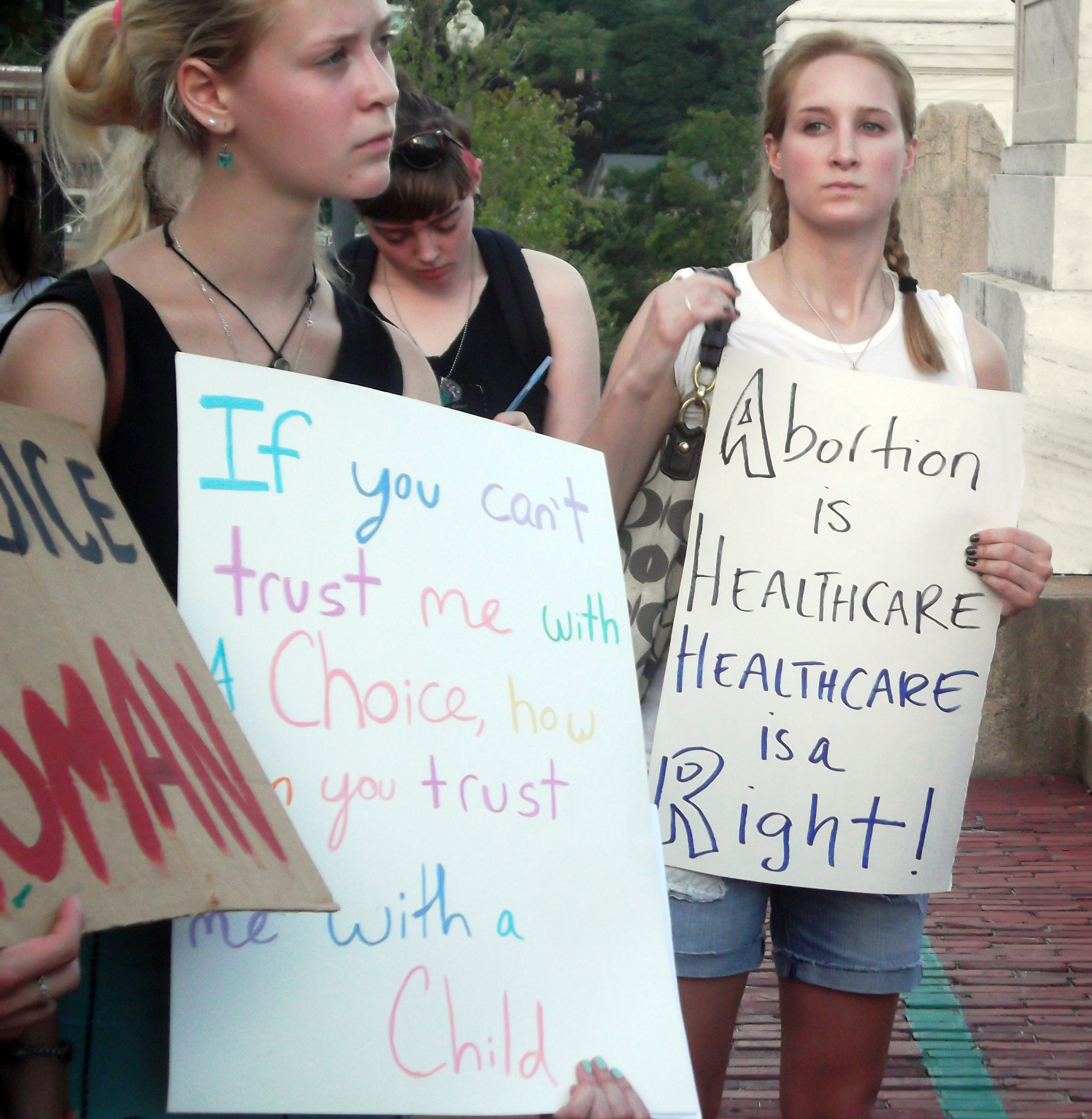 Barth Bracy of the Rhode Island State Right to Life Committee is at it again. From his half-cooked story about Occupiers in armbands engaging in military style condom drops on Catholic schoolgirls to his "mostly false" ranking at Politifact Rhode Island, regarding the public's attitudes about reproductive rights, Bracy seems to maintain a cordial, if distant relationship to the truth.
Now he's complaining about HealthSourceRI, the web portal through which thousands of Rhode Islanders will finally be able to access decent, affordable healthcare for the first time in their lives. Bracy's complaint is that his "layman's reading" of the Affordable Care Act suggests that HealthSourceRI is somehow out-of-compliance with federal law.
Tax dollars sent to help cover plans that offer abortion will be separated from accounts used to pay for abortion services.  Federal law prevents the use of any federal money from being used to access abortion, except in the case of incest, rape or danger to the life of the mother. This is the Stupak-Pitts Amendment, and was inserted by President Obama into the law through an executive order.  Bracy's claim that there will be "government subsidies for insurance plans that cover abortion-on-demand" is conspiracy minded foolishness, and false.
Bracy's complaint seems to stem from the fact that right now all of the 28 plans being offered on the exchange cover abortion. For those interested in such a plan, I would suggest waiting a bit. The law mandates that at least one such health care plan be included on the exchange by 2017, and most likely, before that date rolls around, there will be more than one such plan to choose from.
In the meantime, Bracy might want to calm down and think carefully before making any more outrageous claims.
More silliness from Barth E. Bracy

,