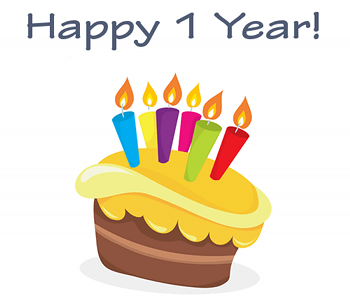 February 14th is Valentine's Day, but it's also the day my first RI Future article "Beyond Occupy" was published a year ago. Since that article, 111 others were published, not including this one. A year ago I was among the uncounted unemployed, meaning I didn't add into the "official" unemployment rate. Today, I'm merely underemployed (which feels a hell of a lot better). A year ago 38 Studios was just launching its first game. Today the company no longer exists. My fortunes rose while others' collapsed.
A year ago Brian Hull was the owner-editor of RI Future. Today it's Bob Plain. The common wisdom a year ago was that David Cicilline was on his way to defeat. Most recently, he was once again sworn into the U.S. House of Representatives for his second term. Things change. Things change fast.
Sometimes I've written things that on reflection I've thought better of. I've probably trashed or left incomplete about a sixth of what I've written on this site. Not every idea I've ever had is fully-baked or thought through when I sit down to write it. Sometimes that will lead to a trashed article. Occasionally it leads to bad article.
I don't always get to write with all the facts in front of me. I'm not a journalist, though occasionally I've tried to be. One of the best things about writing for RI Future is getting to meet the journalists of this state, a group of people who I really respect, and have them know me from my work (or Twitter). Actually, that strangers have read and liked something I wrote really makes me smile. That's better than a whole host of valentines.
But when I'm wrong, I appreciate being called out (though yes, I may very well argue with you). I'm wrong often enough that I know better than to believe in my own infallibility. In fact, there are cases where I'd appreciate being called out more often.
And sometimes I'm needlessly caustic. That happens. This is a political blog, and they say politics is one of those things that you shouldn't talk about around the kitchen table. But politics is also one of those fast-moving things. The people who hate you one day may be singing your praises the next. That said, political people are often like elephants: they rarely forget. And there are a lot of mean elephants up on Smith Hill. There's also a lot of nice people too.
I describe myself as "a pessimistic optimist" in my little author bio down below. Despite the ways I feel about our politics or our economic situation; despite the fact that I'm not really sure what the solutions are, I'm optimistic that it's going to better. Because I have faith in this state.
That's probably been my favorite part of writing for RI Future. I've never loved the name of the blog, or the masthead, or the WordPress theme it's in (no offense). But to me, at its heart, this is a blog about the love of Rhode Island, written by people who want it to be better than it already is. I get to express that love for this state here and have quite a lot of people read it. That's amazing to me.
When I was in college in North Carolina, my friends said to me, "you really love your state." And I said, "yeah, but everyone loves their state." And the response was, "not the way you love yours." Perhaps that's true, but I don't believe it's unique to me. I believe it's a quality of Rhode Islanders. I really hate the people who say "I can't wait to leave this state!" My response is: good riddance, we don't need you here bringing the rest of down. Rhode Island isn't a project of government overreach or some kind of conspiracy to make people dependent on the Democratic Party as our detractors claim. If you can't understand what we we are, why are you here?
Rhode Island is an act of optimism, an act of divine providence, an act of hope. I'm glad I've had a year to share that with you. And I hope you'll stay with RI Future, that you'll make it daily reading, and share in that hope.
My Year With RI Future

,