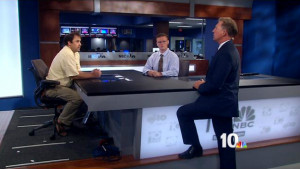 What would happen if a practitioner of Scientology (who doesn't believe in vaccinations) bought a big company like, say, CVS? According to the SCOTUS Hobby Lobby decision, the new owner could refuse to cover childhood vaccinations for some 200,000 people across the country.
Given that, was the Supreme Court correct to allow an employers religious beliefs to dictate an employees health care coverage? Is Obamacare working? Does the government belong in the health care industry? Justin Katz, Bill Rappleye and I debate these questions and more this week on Wingmen.
News, Weather and Classifieds for Southern New England
One question Katz seems loath to answer is whether he believes a fully-privatized health care market would provide care for poor people. I'd love to read an Anchor Rising post on how fully-privatized health care market would somehow trickle down health insurance to poor people.