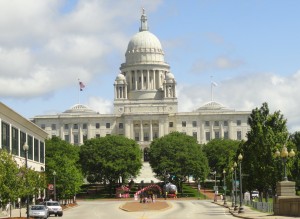 Sometimes the stars align for good things to happen. Here's hoping such is the case with the seemingly-destined convergence of progressive events to play out in Providence Thursday afternoon.
Netroots Nation will be in the middle of its first day inside the Convention Center. Occupy Providence will be protesting economic inequality outside on Sabin Street.
And, meanwhile, just up the hill at the State House, they will be ensconced in the biggest and most important night in local politics, debating the budget bill. This year's spending plan – in spite of a high-profile campaign led by elected officials, organized labor and community activists – will likely not include income tax increases on Rhode Island's richest residents.
It's ironic to say the least. While literally thousands upon thousands of activists in and around the Convention Center will be pondering new ways to foster progressive change in America, less than a mile away local leaders will be ignoring calls for progressive change to Rhode Island's tax code.
Imagine if Netroots and Occupy joined forces on Thursday and marched up to the State House to call upon the General Assembly to balance the state's ailing budget by asking those who have benefited the most to pay their share?
Progressive legislators put forward bills this session that would have rolled back the tax cuts instituted under the previous governor Don Carcieri, a Tea Party supporter. But despite being supported by almost half of the House of Representatives, leadership didn't like it and they never made it out of committee.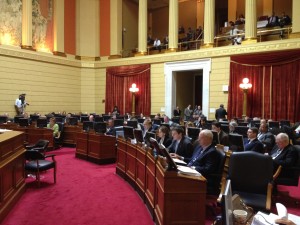 On Thursday, there will likely be tax-increase amendments proposed that will finally, if nothing else, force a floor debate on the issue. And given that very few politicians want to roll into election season saying they supported tax cuts to the top 2 percent of Rhode Islanders, a vote could be closer than otherwise expected.
Imagine if Netroots and Occupy could turn our State House into something like what happened in Wisconsin?
It would be a statement not just to the powers that be here in Rhode Island, but across the country. What media outlet could resist Occupy and Netroots in sleeping bags on the marble floors as the supposedly liberal legislature sided with the affluent?
The annual budget debate is famous for going all night. Reporters and legislators often see the sunrise on Smith Hill before the bill is finalized.  Tax equity will be one of the most hotly-debated topics of the night.
Imagine of Netroots and Occupy could work together to tip the scales towards a more progressive Rhode Island?