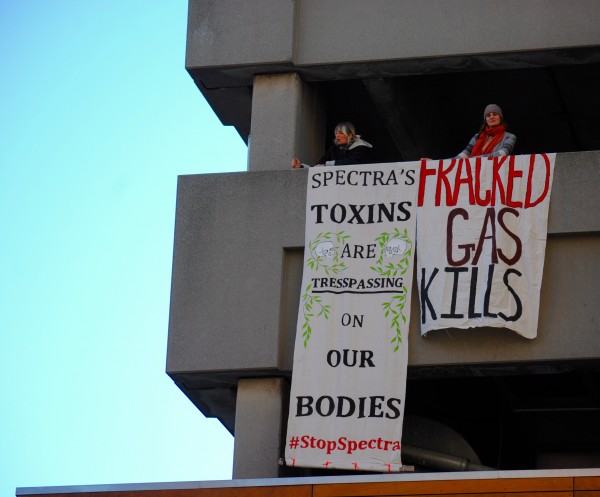 About 75 demonstrators from Massachusetts, Connecticut, Rhode Island and other New England states descended on the Revere Hotel in Boston Monday afternoon to confront executives from Spectra Energy and Kinder Morgan, in town for a behind closed doors presentation ahead of the 2nd annual Northeast Energy Summit. Demonstrators took over the sidewalks outside the hotel, holding signs and chanting, "Invest in renewables, not fracked gas!"
The demonstration was organized by FANG (Fighting Against Natural Gas).
The demonstrators called for an end to fracked-gas infrastructure and a transition to renewable energy. Two protesters were able to gain access to the Spectra / Kinder Morgan presentation, briefly disrupting the event before being invited to leave. Banners were deployed from a parking garage connected to the Revere Hotel. The banners read "fracked-gas kills" and "Spectra's toxins are trespassing on our bodies."
Spectra Energy has proposed three fracked gas pipeline expansions, including the one in Burrillville, RI. Kinder Morgan has proposed a new pipeline from New York to Dracut, MA, which would bring up to 2.2 billion cubic feet/day of fracked gas capacity. According to FANG, this is "an expansion that far exceeds projected market needs for the region." FANG also maintains that, "These pipelines connect with approved LNG export terminals in Nova Scotia and would be partially funded by Northeast ratepayers."
After leaving the Revere Hotel the protesters moved on to protest outside State Street Bank, one of the top shareholders of Spectra Energy, Kinder Morgan and, "almost every other fracked-gas company," says FANG. FANG has conducted two actions at the bank over the past year and the bank has begun to divest from Spectra, selling off about 7 percent of their shares.
Inside the bank, residents who would be directly impacted by Spectra projects asked for a meeting, but were denied. Another group of demonstrators entered the building singing and chanting, and left after a police officer asked them to.
This was the most recent action against fracked methane in New England. Across the world, awareness is growing that fossil fuels are killing the world and resistance against fracked methane is growing.
In Rhode Island, Governor Gina Raimondo has publicly supported expanding fracked methane infrastructure.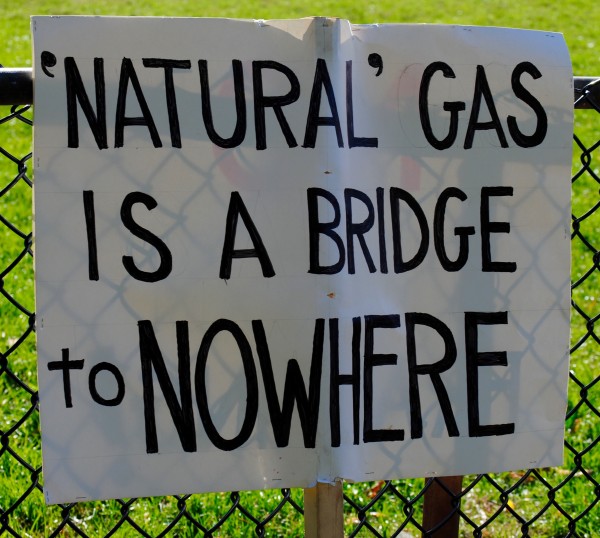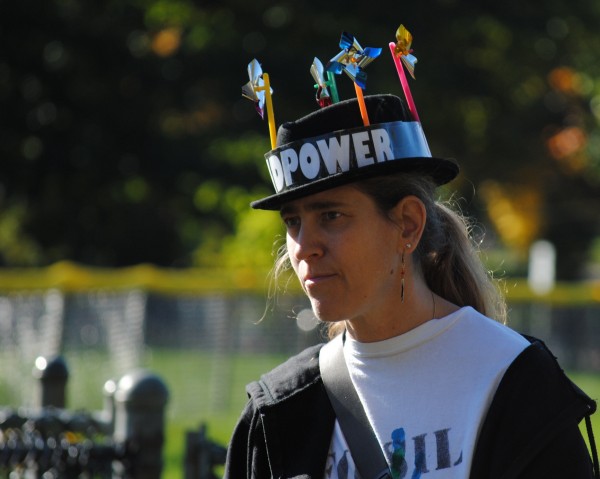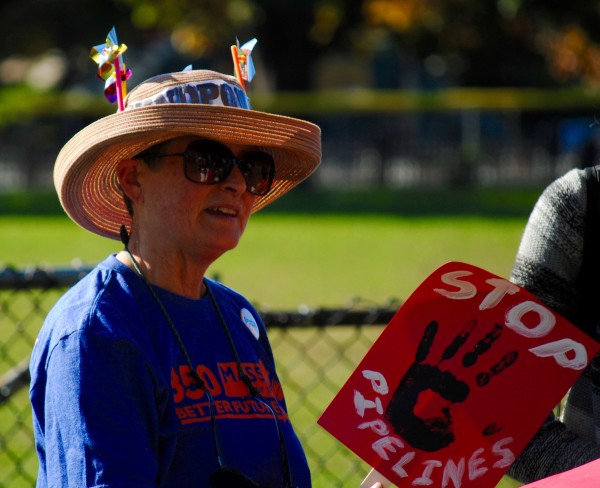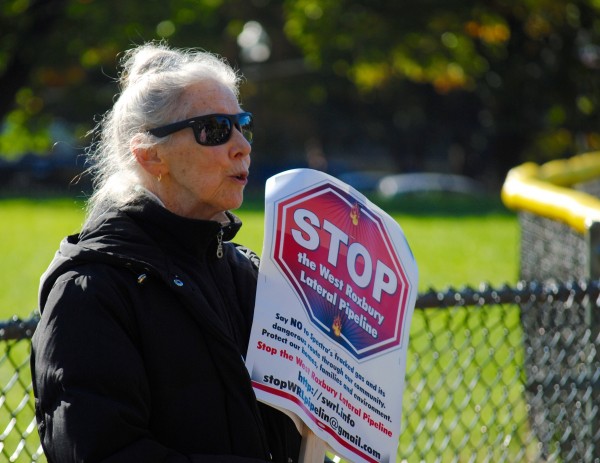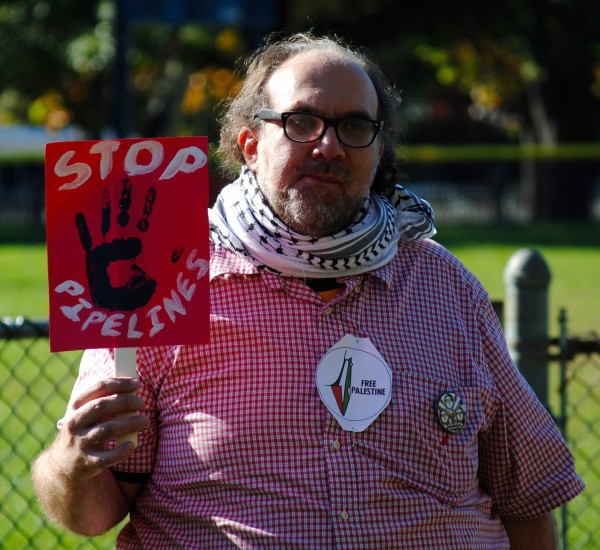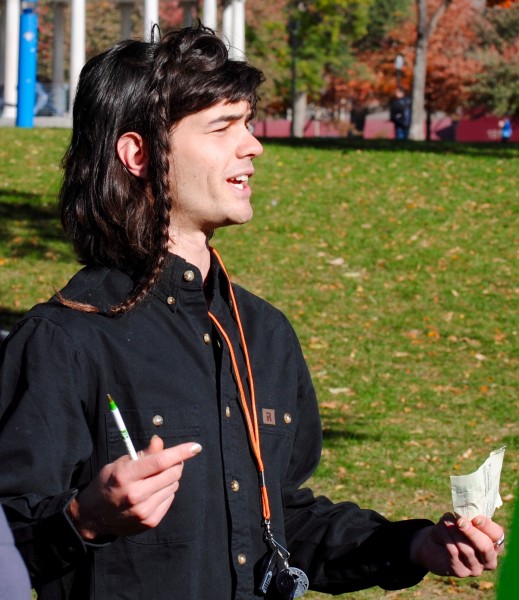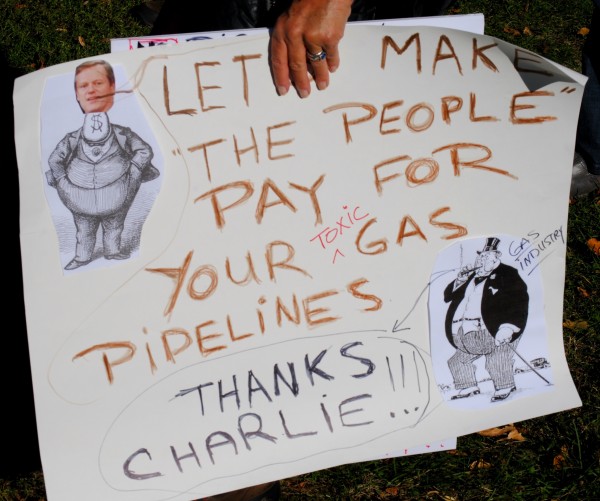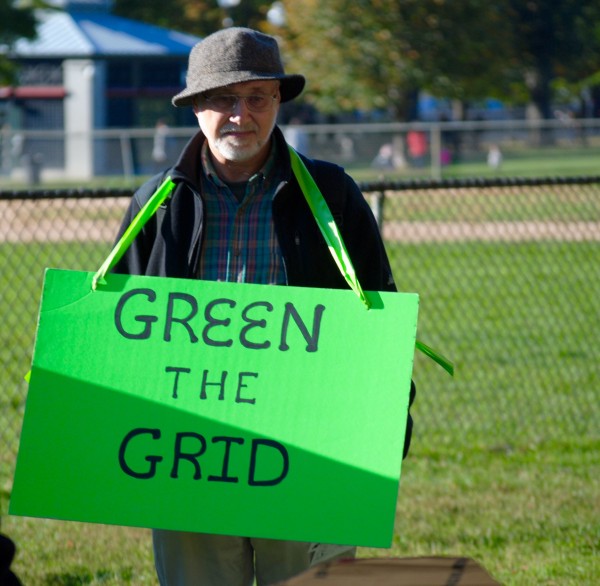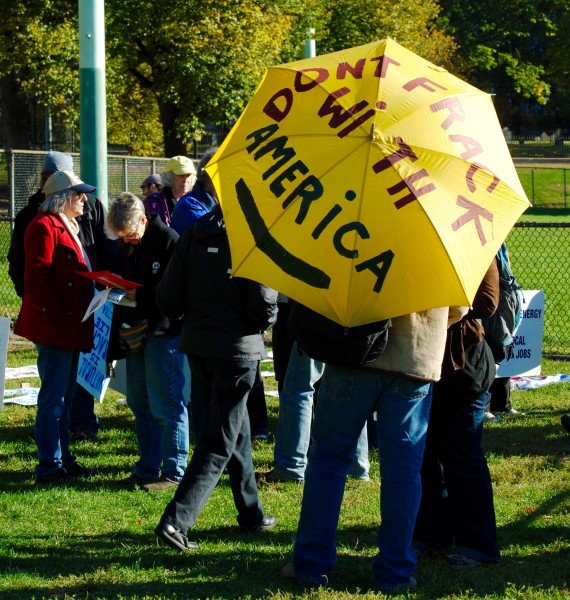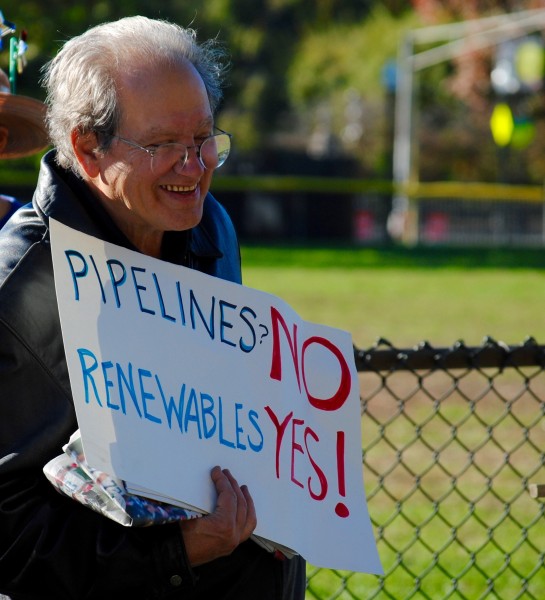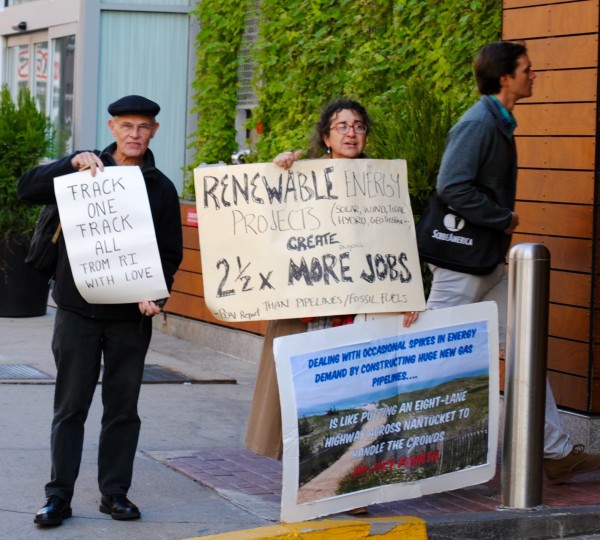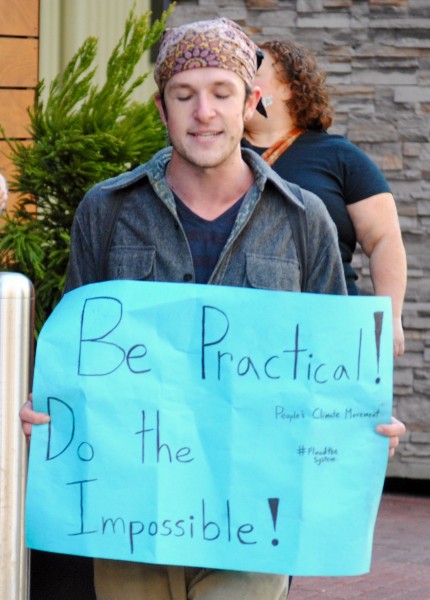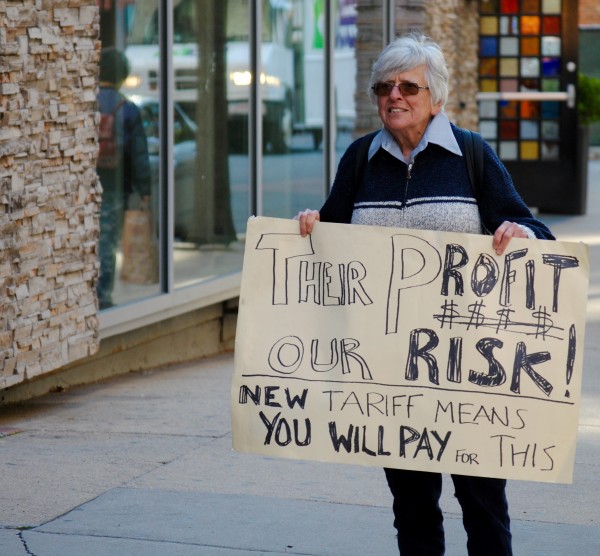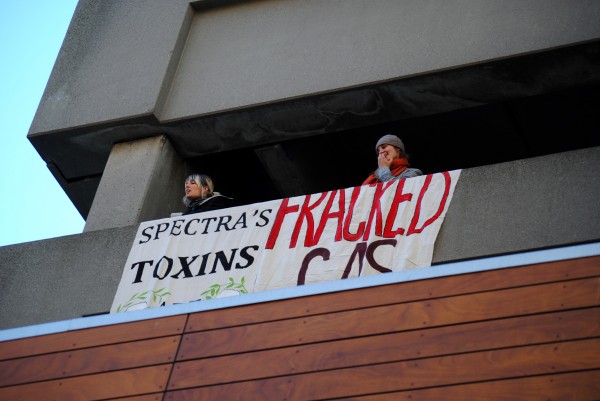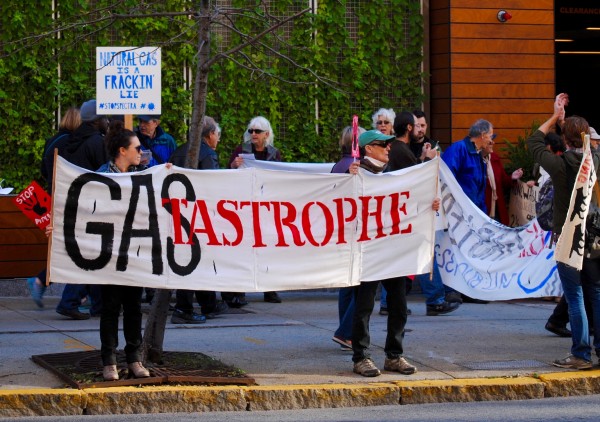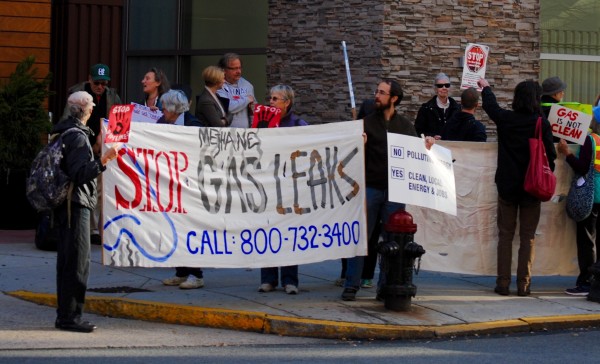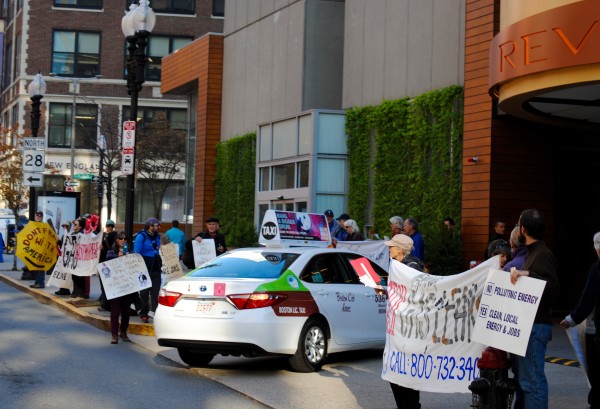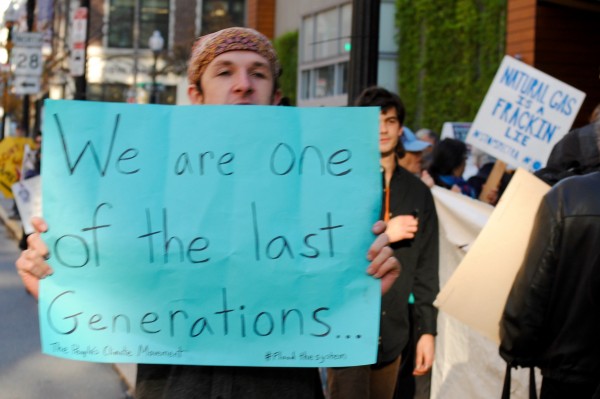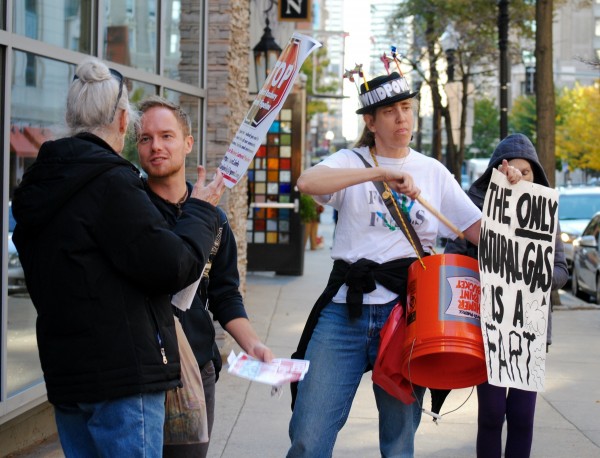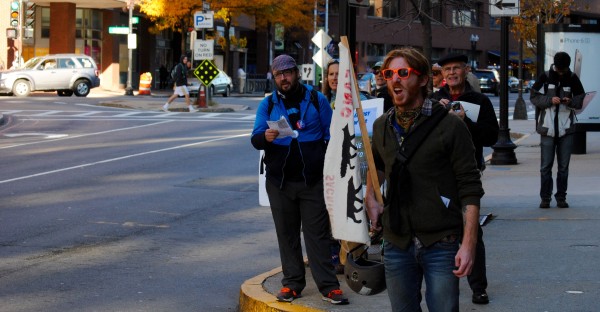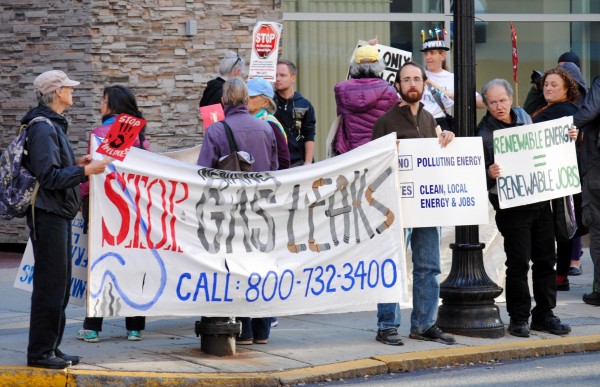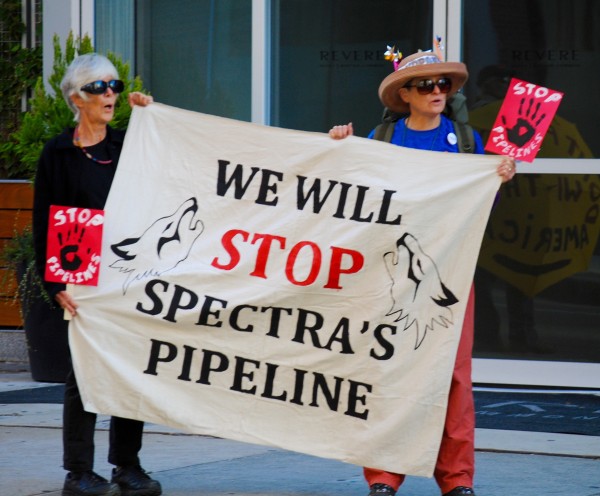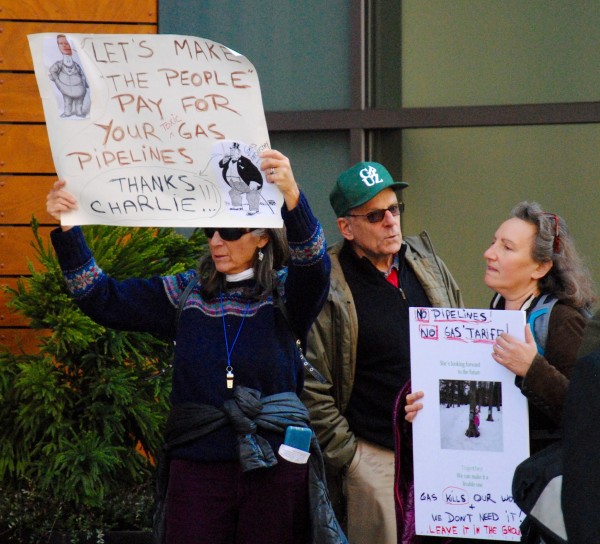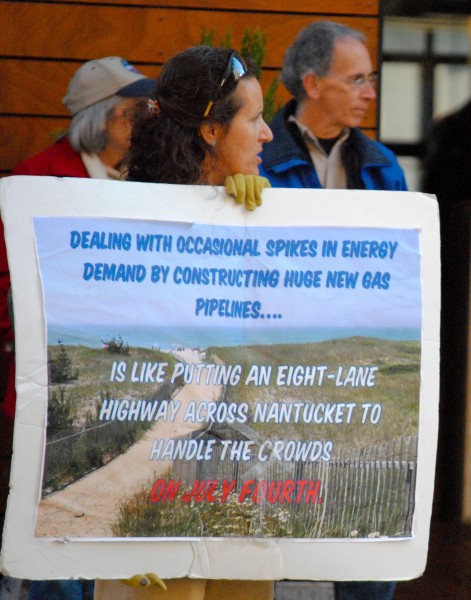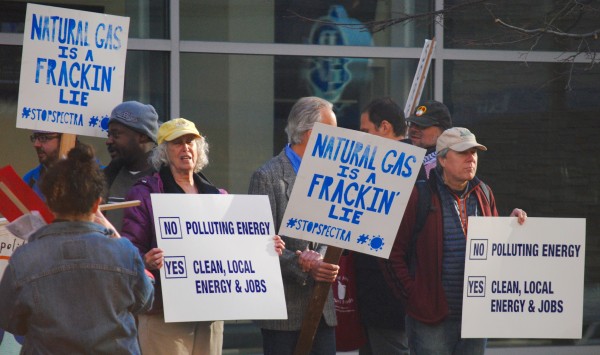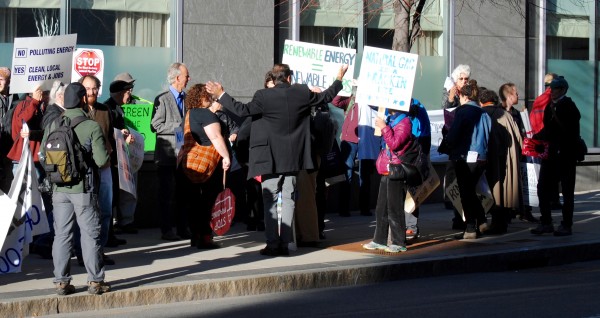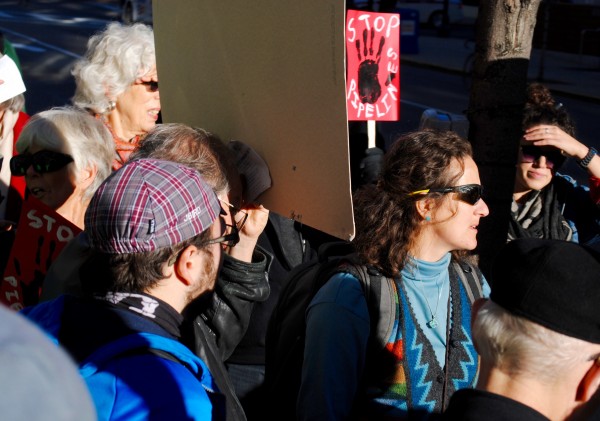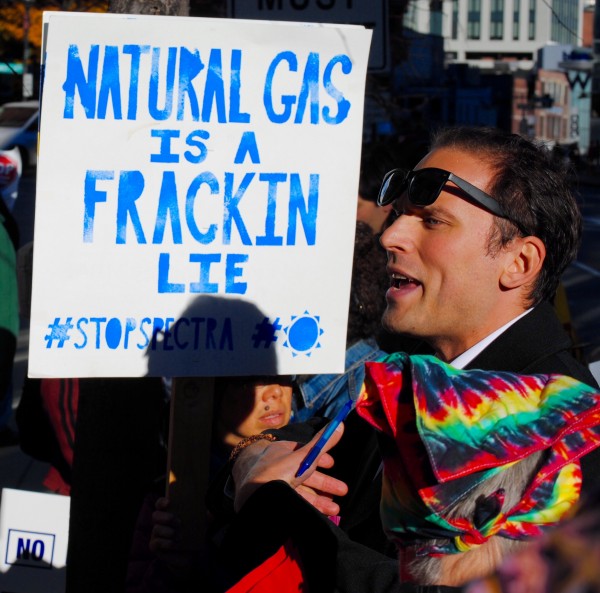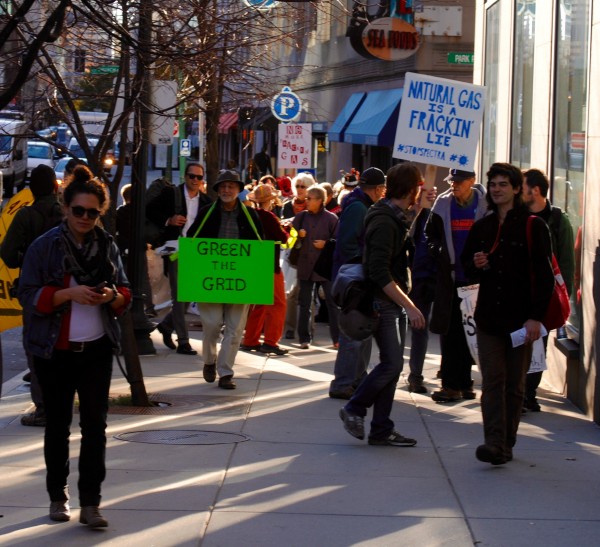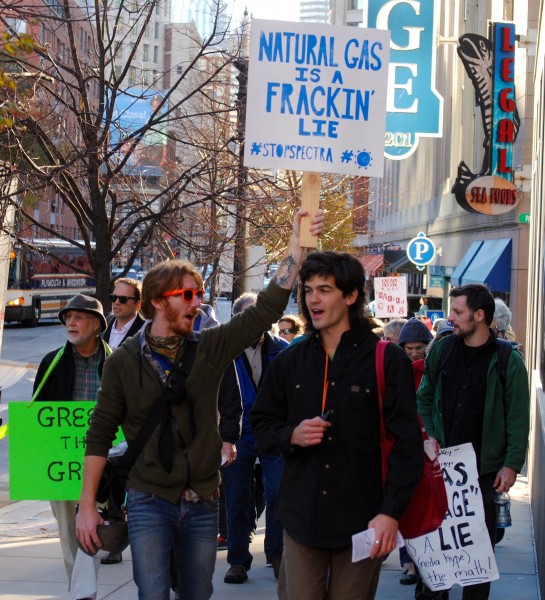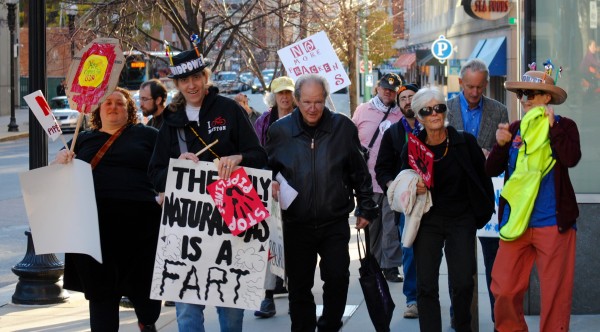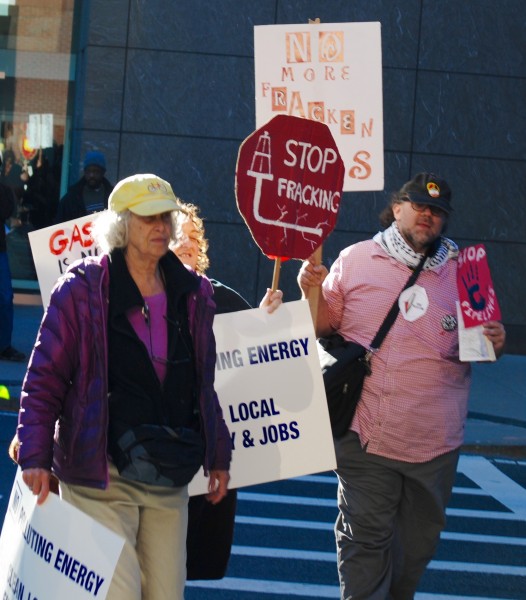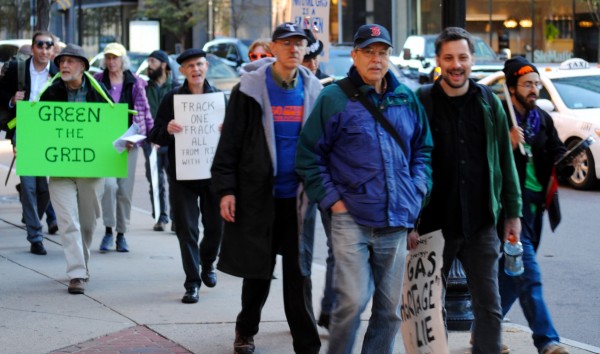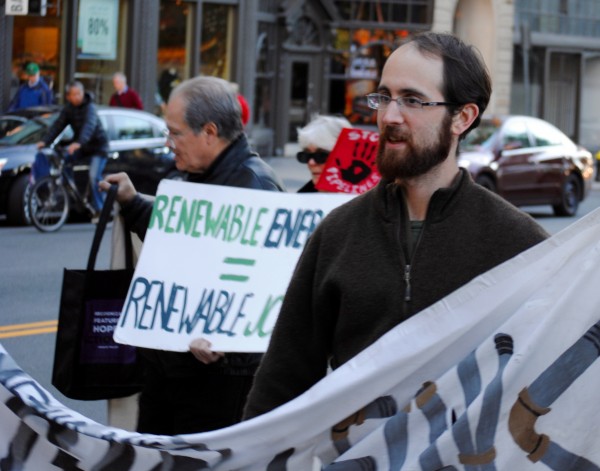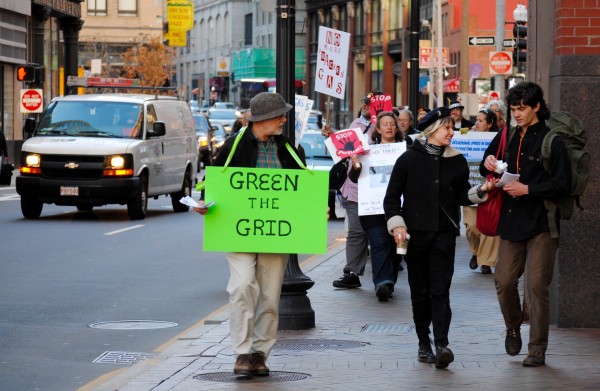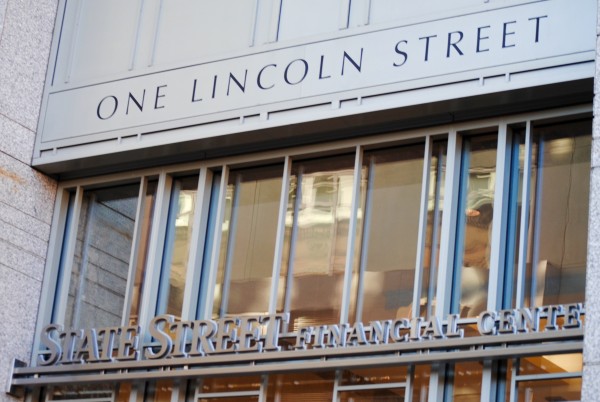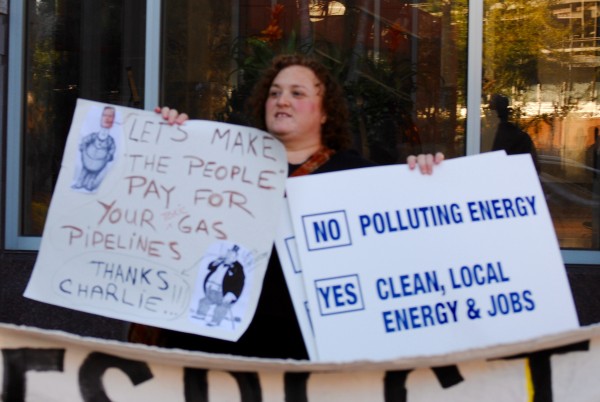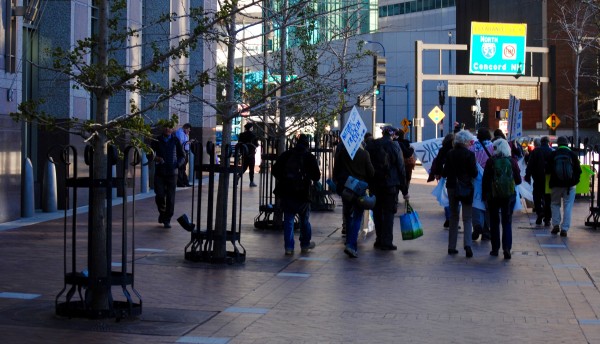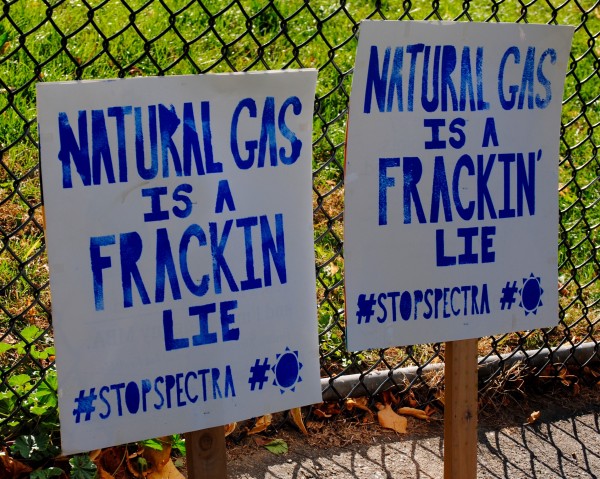 New England unites against Spectra Energy, methane gas pipelines

,