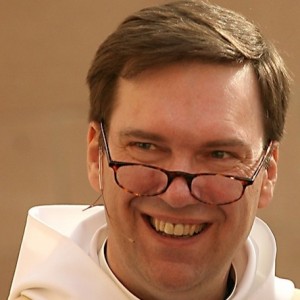 Rev. Nicholas Knisely, the new bishop of the Episcopal Church in Rhode Island, supports marriage equality and plans to change current local policy to allow priests here to bless same sex unions. He announced the decision in December at the Diocesan Convention just 14 days after starting his new job here in Rhode Island.
"I am going to give permission, indeed I have already done so in one case for a couple desiring a ceremony later this month," he said, according to a transcript on his blog. "But my giving of this permission represents a significant change in policy for the Diocese of Rhode Island. While Bishop Wolf did vote in favor of the blessing liturgies at General Convention, she did not allow such services to take place."
Knisely said he was going to work with a task force to "create guidelines for use by congregations in the diocese who wish to offer this pastoral office to their members."
There are a few questions that need to be decided. How do we make the decision that a parish would like to offer this ministry? I would strongly urge, in fact I have already required, that the vestry or bishop's committee pass a resolution expressing their support of the offering of blessings to be communicated, along with a letter from the rector or priest in charge, before the first blessing takes place. No priest is required to perform a blessing service, and the legislation enacted at General Convention was very clear that there must be no penalty for a member of the clergy who's conscience will not allow them to do so.
A spokeswoman, Ruth Meteer for Knisely said he will be issuing a press release next week to clarify his and the church's position. He is meeting with the dioceses' standing committee on Tuesday, where they will discuss the church's position on marriage equality.
She said he has received several media inquiries. Knisely met earlier in the week with Rev. Gene Dyszlewski, of the First Unitarian Church in Providence and chair of the Religious Coalition for Marriage Equality, who described their conversation as "positive."
Earlier this week more than 100 religious leaders spoke out in support of marriage equality and Catholic Bishop Thomas Tobin reaffirmed his opposition.
New Episcopal Bishop Embraces Marriage Equality

,