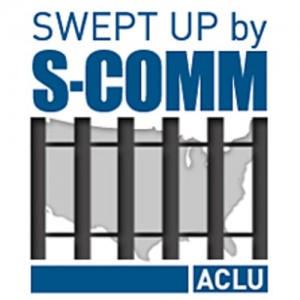 The policy of "detain first, investigate later" practiced by federal immigration officials no longer applies in Rhode Island now that the state Department of Corrections must stop honoring immigration detainers issued without probable cause.
In a significant victory for the rights of immigrants and the due process rights of all Rhode Islanders, Governor Chafee on Thursday issued a new policy stopping the DOC from relying on immigration detainers to hold people who otherwise should be released. These detainers requested by Immigration and Customs Enforcement are generally issued with no judicial oversight and keep people in jail simply because the agency wants to investigate them.
Now, ICE must abide by the same rules as any other law enforcement agency and obtain a warrant if it wants the state to detain someone in jail.
This welcomed policy shift is in recognition of a federal court ruling in which U.S. District Court Judge John J. McConnell, Jr. found that holding individuals in jail based on these detainers is likely unconstitutional. That ruling was issued in an ACLU case on behalf of Rhode Island resident Ada Morales who, despite being a U.S. citizen, was twice unlawfully held in jail on the basis of erroneous immigration detainers.
Unfortunately, Ms. Morales is not the only person to be wrongly detained nationwide, but since Judge McConnell's decision, other courts have issued similar rulings and over 130 local and state governments across the country have voluntarily adopted policies, like the new Rhode Island policy, of no longer honoring ICE detainers that are issued without judicial authorization.
By becoming the latest state to reject ICE's indiscriminate detainer practices, Rhode Island has stood up for its residents and ensured they are secure in their fundamental right to live free from the fear of unwarranted detention.