California, the state Gov. Gina Raimondo was visiting for a fundraiser to promote her pension policies, and New York have recently divested from high-risk, high-cost hedge funds like those the Rhode Island fund invests in.
One New York City official in an April 14 Reuters story said of hedge fund managers, "Let them sell their summer homes and jets, and return those fees to their investors."
The board of the New York City Employees Retirement System (NYCERS) voted to leave blue chip firms such as Brevan Howard and D.E. Shaw after their consultants said they can reach their targeted investment returns with less risky funds. The move by the fund, which had $51.2 billion in assets as of Jan. 31, follows a similar actions by the California Public Employees' Retirement System (Calpers), the nation's largest public pension fund, and public pensions in Illinois. "Hedges have underperformed, costing us millions," New York City's Public Advocate Letitia James told board members in prepared remarks… NYCERS had $1.7 billion invested in hedge funds at the end of the second quarter 2015, according to its financial report. That amounted to 2.8 percent of total assets and was the smallest portion of its 'alternative investments' portfolio, which included $8.1 billion in private equity.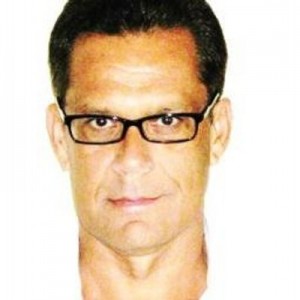 This begs the question: when will General Treasurer Seth Magaziner do likewise?
To help me parse through this further, Ted Siedle, who is now working on his third forensic audit of the pension, this time dealing with the real estate investment portfolio, sat down with me for an interview. He compared the pension scheme to "nothing Buddy Cianci would have ever dreamed of."
Click the player below to listen to my full interview with Siedle
"My sense is that, from some some comments I have seen attributed to Seth Magaziner, is that he is preparing to distance himself from at least the Governor's hedge fund gamble with pension assets. So it appears that he is moving from a 'stay-the-course and incrementally fire poor performing hedge fund managers and replace them with promising hedge fund managers and make the case that the good outweighs the bad', moving to an approach where he says either he will abandon the hedge fund strategy altogether or, going forward, or he will jettison perhaps half of the hedge funds and keep the remaining.
Siedle added, "But I think he's making noises like he may make a bolder move to distance himself from the investment strategies that the Governor implemented. I think that Magaziner is heading in a better direction. I am not hearing a clear indication that his predecessor was wrong about anything and his predecessor was wrong… The massive benefit cuts and the massive investment in speculative hedge funds, high-risk high-cost hedge funds and private equity funds, was a foreseeable disaster, it was foreseen by me, I wrote about it before the strategy had been even fully implemented. Warren Buffett warned this was something that should not be done."
Projected savings from pension cuts could soon be evaporated by poorly performing hedge funds, Siedle said.
"The benefits were cut to save $2 billion over the next twenty years. Within four or five years … the pension's lost probably about $2 billion. So all of the projected savings have been, I suspect … will have been eliminated by foreseeable losses. So this has been probably the most disastrous investment decision ever made in the history of Rhode Island."
He said, "So what I would submit a responsible, courageous State Treasurer would do would to be to call out that this was a horrific mistake, but I'm not hearing that. I'm hearing a distancing but not a mature, responsible response."
To further clarify what Siedle feels about Magaziner's time on the job, just look to his recent writings for Forbes:
At 31, Magaziner—lacking any meaningful investment experience—somehow convinced voters in 2014 that he could competently oversee the massively underfunded, embattled $7 billion state pension. Talk about chutzpah—a kid whose personal income the year before assuming office was reportedly approximately $5,183 (yet he somehow loaned his campaign $550,000)… Not only has Magaziner failed to follow through on his transparency promises, despite five years of dismal hedge fund performance at the pension he oversees, he remains committed to Governor Raimondo's secretive, costly deal with Wall Street.