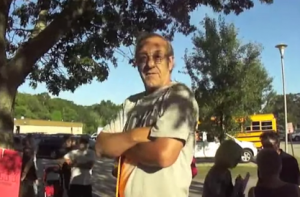 NORTH KINGSTOWN — Custodians, teachers and other union members from around Rhode Island rallied at the school department here in an attempt to save the jobs of the school custodians whose jobs are in imminent danger of being outsourced to a private company from Tennessee.
The custodians and their union representatives say they have met the terms the School Committee had insisted upon for a new contract, but – for reasons that aren't entirely clear – the committee still voted to do business with GCA, the private custodial company that works primarily in the south and has been controversial in almost every community it has entered.
Because the School Committee still has not signed a contract with GCA, the custodians are still fighting to preserve their jobs.