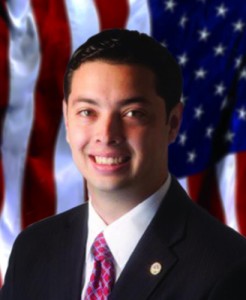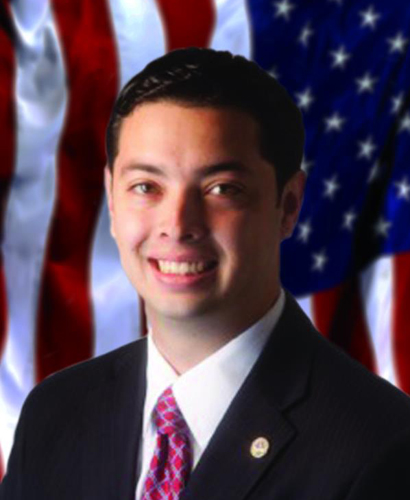 James Diossa was elected Mayor of Central Falls on December 11, 2012, and has accepted responsibility for navigating his city out of bankruptcy and restoring his community's belief in political leadership.
He was elected councilman of Ward 4 in November 2009 at the age of 24, defeating a longtime incumbent.  He was also an New Leaders Council Fellow in the inaugural class of NLC Rhode Island last year.
He'll be honored as one of the New Leaders Council's Class of 2013 40 Under 40 at an event on Saturday night.
After his family migrated from Colombia to Central Falls, James was born and raised in the small city and attended Central Falls High School, where he led his soccer team to their first state championship. Upon graduation, James attended Becker College in Worcester, Massachusetts, and earned a Bachelor's Degree in Criminal Justice. His love for Central Falls brought him back to the city, where he combined his passion for sports and community service by coaching youth soccer at the Ralph J. Holden Community Center.  He began working as a Crusade Advisor for the College Crusade of Rhode Island, an early intervention program designed to encourage low-income students to stay in school and prepare for higher education.
As a member of the City Council, James demanded that meetings be held in the evening so that the public could attend, assisted small businesses in navigating City Hall, and made sure that his constituents were being heard throughout an unprecedented bankruptcy of the city.  He was a vocal advocate to keep open a shuttered library, traveled to Washington DC to lobby his congressional delegation and postal officials to keep their only post office open, and brought Governor Lincoln Chafee, Senator Jack Reed, and other state leaders to Central Falls to learn first-hand about his city in the face of attacks in the media.
He has garnered support from many elected officials in Rhode Island as he assumes the top leadership position in Central Falls.
The New Leaders Council is holding its 40 Under 40 event this Saturday night. You can read about it here.