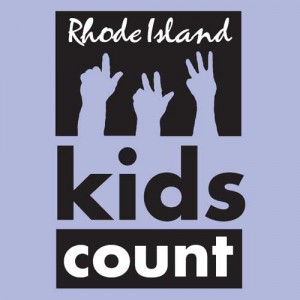 For years, a staple of talk radio hosts and budget hardliners has been the argument that Rhode Island public policy on welfare and public assistance has made the state a magnet for families, particularly immigrants, seeking its juicy benefits.
But the recent release of the Rhode Island Kids Count 2011 annual report pokes some neat holes in that meme.
Along with a comprehensive statistical analysis of issues including poverty rates of Rhode Island's families with children, education, school lunch and breakfast eligibility and state aid (with emphasis on the urban core communities of Providence, Pawtucket, Central Falls and Woonsocket) comes an under-reported nugget from the 2010 Census: the number of R.I. children dropped 10 percent last year, from 247,822 to 223,956, the third-biggest decrease by state in the nation.
Couple that with the state's 11 percent unemployment rate and high rental average, and the state's not exactly a major draw for needy families who are seeking jobs, reasonable living costs and social services.
"That 10 percent drop is telling," says Elizabeth Burke Bryant, executive director of RI Kids Count. "People tend to move because of extended family, or to be close to where the jobs are."
"While there's a significant decline in the caseload of children and families receiving assistance, it's due to time limits and other indicators, and is not reflective of the number of poor children in the state," she adds.
An Urban Institute state-by-state study of immigrant children from 1990 to 2009 also finds immigrant families, documented or undocumented, aren't exactly flocking to Rhode Island.
From 1990 to 2009, the number of immigrant children in the state grew from 40,000 to 52,000, with the percentage of the state's total number of children rising from 18 to 24 percent. That growth rate of 30 percent in raw numbers, however, ranked only 47th in the nation.
The difficult housing market is another reason families requiring social services aren't overwhelming the state, says Stephanie Geller, RI Kids Count policy analyst.
The average monthly cost of rental housing in the state has risen from $748 in 2000 to $1,150 by 2011, according to the Kids Count report, with about 25 percent of Rhode Island's families spending 50 percent or more of their income on housing costs.
"There's a feeling overall that the price of housing is going down, but there's more demand for rentals because of people losing their houses. We're one of the few states that doesn't have a dedicated source of funding for affordable housing." Geller says.
Some of the pending General Assembly legislation Kids Count is keeping an eye on, Geller says, includes increases in co-payments for child care assistance and cuts in dental care assistance for both young adults and adults 21 and over.