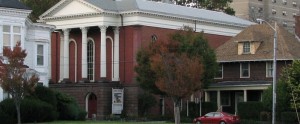 "In those days a decree went out from Caesar Augustus – that the whole world should be enrolled."
This was the first census, when Quirinius was governor of Syria.
So all went to be enrolled, each to his own town. And Joseph too went up from Galilee from the town of Nazareth to Judea, to the city of David that is called Bethlehem, because he was of the house and family of David, to be enrolled with Mary, his betrothed, who was with child. While they were there, the time came for her to have her child, and she gave birth to her firstborn son. She wrapped him in swaddling clothes and laid him in a manager, because there was no room for them in the inn. "
In 2007, there were 3926 homeless people in Rhode Island.
As of 2012, there were 4868 homeless people, an increase of 942.
It is 2013, and there still no room at the inn. Contact the Rhode Island Coalition for the Homeless to see what you can do to change the experience of our neighbors and far too many families.
As Sophia Lyon Fahs has written:
"For so the children come
And so they have been coming.

Always in the same way they come
Born of the seed of man and woman.

No angels herald their beginnings.
No prophets predict their future courses.

No wisemen see a star to show
Where to find the babe that
Will save humankind.

Yet each night a child is born is a holy night,

Fathers and mothers-
Sitting beside their children's cribs
Feel glory n the sight of a new life beginning

They ask, "Where and how will
This new life end?
Or, will it ever end?"

Each night a child is born is a holy night-
A time for singing,
A time for wondering,
A time for worshiping."