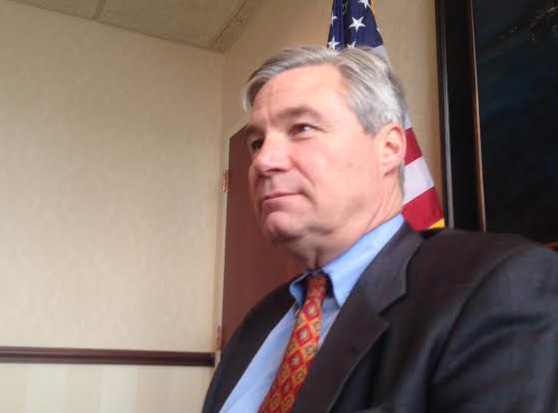 Two of the three tenants of Senator Sheldon Whitehouse's progressive tax trifecta are including in President Obama's much ballyhooed budget proposal released today.
"In addition to the Buffett Rule the President's budget also contains some pieces from Senator Whitehouse's Stop Tax Haven Abuse Act," said Whitehouse spokesman Seth Larson. Whitehouse is long the sponsor of the Buffett Rule bill in the Senate, and this year he inherited the Stop Tax Haven Abuse Act from retired Senator Carl Levin of Michigan, as previously reported on RI Future.
The Senate Budget Committee, of which Whitehouse is a member, will deliberate the president's budget bill tomorrow at 10 am.
In a statement, Whitehouse said he supports Obama's $4 billion budget plan – and noted it not only borrows some of his tax proposals, but also that it invests in infrastructure critical for Rhode Island.
"The President's budget would take significant steps toward a fairer tax system while also making major investments in our nation's transportation infrastructure," Whitehouse said in the statement. "This is particularly important in Rhode Island, where we have some of the oldest roads and bridges in America and where new construction projects could provide badly needed jobs.  I'm also glad to see that the proposed budget would implement several policies I've been fighting for in the Senate, including the Buffett Rule for tax fairness and an Automatic IRA program to help millions of Americans save for retirement.  From tax credits for working families to paid sick leave, the President's budget includes many bold proposals to help middle-class families succeed.  I look forward to debating the details of these and other provisions in the Budget Committee in the weeks ahead."
Senator Jack Reed said: "The President's budget blueprint contains quite a bit of good news for Rhode Island that could bolster our economic prospects.  No budget is perfect, but the President has proposed some smart investments in education, infrastructure, innovation, and workforce development that could lead to accelerated job creation, higher wages, and greater economic prosperity for all.  It's a budget geared toward helping the middle-class by closing tax loopholes for special interests and the wealthiest Americans."
The budget bill would end sequestration, and Reed, a member of the Senate Armed Services Committee, said: "The President's budget reverses sequestration, both in terms of defense and domestic priorities, in a fair and balanced way that will better protect the American people and strengthen our economy," said Reed.  "We face a number of threats around the globe.  A failure to address sequestration and adequately fund national priorities could hinder the military's ability to carry outs its missions around the globe and weaken our economy."
Said Congressman David Cicilline in a statement: "Today, President Obama released his proposed budget for Fiscal Year 2016 that outlines his funding priorities for the year ahead. This proposal builds on the economic progress we have made by properly focusing on the middle class and supports initiatives that create jobs, educate young people, increase access to affordable childcare, and keeps communities safe. As we continue to reduce our national deficit, the President's plan will help balance the budget by cutting inefficient spending and ending special interest giveaways for the very wealthy. This proposal is a strong starting point for Congress to work together to produce a smart and sensible budget that reflects the priorities of working Americans, and I look forward to working with my colleagues to reach a final agreement that ensures all Americans share in our country's growing recovery."