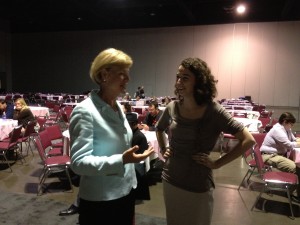 There's no other way to say this: The old ways aren't working, our state is moving in the wrong direction, and I need your help to fix it.
Today, John Lombardi announces his candidacy for State Representative of District 8. Mr. Lombardi has served on the City Council for almost three decades, and I thank him for his years of service to the City of Providence.  But it is time to look forward.
It's time for new ideas and new leadership – that's why I'm running. Our neighborhoods deserve better, and with your help, I know we can turn it around
The fact is that there's really no difference between John Lombardi, and our current state rep, Michael Tarro – they're both political insiders, with a stake in the old way of doing things, in City Hall and on Smith Hill.
For years, all of us in Federal Hill, Olneyville and Valley have been let down by poor leadership. And for too long, elected officials have been making short-sighted decisions in order to reward friends and get re-elected. Today we're all living with the results. Since April, I've knocked on hundreds of doors and the response has been overwhelmingly positive. People are ready for a new direction, they're tired of politics as usual, and I'm in this to fight for all of us who know that Providence can do better. I'm in this to win.
I need your help. Please donate $100 or $10 today, or sign up to volunteer.
Though the number of people seeking to represent District 8 changes today, our campaign does not.
I look forward to working with you to build a stronger Rhode Island. Please feel free to email me and let me know your concerns, to learn more about my campaign, and how you can get involved.
Old vs. New in Campaign for State House Seat

,