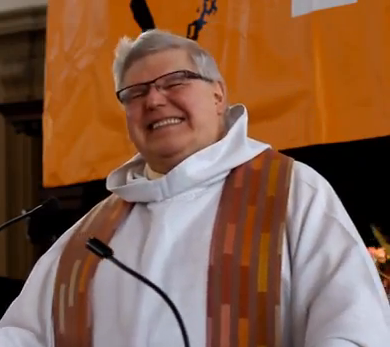 As leaders of faith communities that uphold same-sex marriage, we are delighted that the Supreme Court of the United States has ruled in favor of inclusion of all American Couples.  Now, all couples will enjoy the same rights and benefits.
From a religious perspective, affirmation of same-sex marriage is fundamentally about love and the recognition of the dignity of all people.  The bible teaches that God created every human being in the divine image and every one of us is a manifestation of God's goodness and beauty.   All couples have the potential to be holy and they deserve our support and encouragement.  Biblical teaching is clear that the greatest commandment is to love God with all our hearts and to love one another as we love ourselves.
As pastors, we value all the families in our congregations and we are pleased that the hurt and the stigma that always comes with inequality has been removed.  Jesus taught a message of love and inclusion.  We can only be pleased that the Supreme Court of the United States, through reasoning with a totally secular perspective, has concurred.
We remember fondly the many advocates who have given voice to a demand for justice.   We recall with gratitude the legislators in the Rhode Island General Assembly who took a reasoned stand for fairness and a supportive Governor who signed the bill.
We pray for people of conscience who may struggle with this decision.  We call for mutual respect, civility and understanding among all people of faith.  Reacting with rejection and negation will not lead to a healing solution.  Tolerance requires respect not agreement.  Let us embrace each other lovingly in a spirit of humility.  Especially in Rhode Island, where tolerance is in our cultural DNA.
On the joyous occasion of marriage equality in America

,