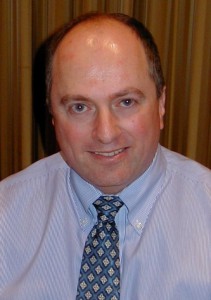 A SNAP expert examined the food assistance fraud report that software engineer and small government advocate Ken Block completed and said the results indicate Rhode Island is "doing a stellar job" mitigating misuse.
Progressive Providence Rep. Maria Cimini, who coordinates the SNAP outreach program at URI, said the national fraud rate for the program known as food stamps is between 1 and 3 percent. Block's report indicates the fraud rate in Rhode Island is "one half of 1 percent," she said.
"I read this and say we are doing a good job," she said. "Unless his detailed report comes out very different, this is reason to be very excited."
Cimini and others have questioned some of the assumptions the report makes. Cimini said that some conclusions are "ridiculous," and that she was "disturbed by the implications" that there is a connection between SNAP recipients and illicit drug users (which of course you can read about on Anchor Rising).
She called attention to this paragraph (emphasis mine):
A smoker in the Simpatico office went to buy cigarettes that had an EBT certification and displayed odd characteristics of Food Stamp purchases. The shop rang her cigarettes up as food, indicating a likely tax evasion scam, as well as almost certain Food Stamp trafficking as well (the Simpatico employee did not have an EBT card)
"This statement does not indicate any fraud," Cimini said.
The report assumes fraud when more than one person with the same address applies for SNAP benefits, but Cimini says Block is overlooking the fact that poor people sometimes share living space but not food expenses. She gave an example of a elderly parent who might live in an in-law apartment.
The report itself admits this claim is a stretch: "It is difficult to ascertain intent from the data, but it would be beneficial to clients to to overstate family size to the Food Stamp program…" (Ed. note: Block has been critical of RI Future for such communication techniques.)
Cimini was also critical of the way the media handled the story. "I think it is damaging that this was presented as uncovering fraud."
Sam Howard recently wrote a well-received piece critical of WPRI for a story that made assumptions about how poor people spend government subsidies, calling it outrage porn. Cimini made an interesting point about the media when we were talking about these two narratives: "Why can't we ever say government is doing a good job."
I asked her if she thought Block was acting in good faith with his report. She paused and said, "I think he probably was acting in good faith, but I think maybe some of the people he works with think everyone who gets assistance is fraudulent."
Block recently teamed up with local tea party disciples and the remnants of RISC to form the RI Taxpayers group.
He also started a third party called the Moderate Party. But calling Ken Block moderate is like claiming California is in the midwest. (It's only true if you consider Hawaii.)
Outrage Porn 2: Ken Block Takes On SNAP Fraud

,