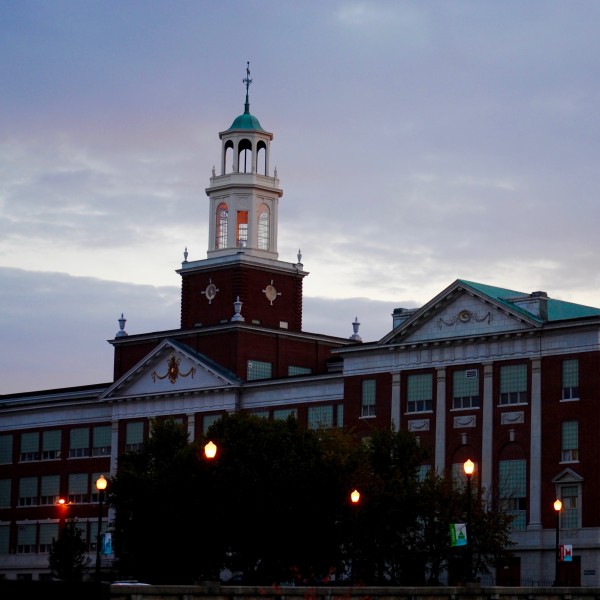 The Pawtucket school lunch workers will hold a one day strike on Friday September 23 to highlight the importance equal pay for women if no Agreement is reached. In an effort to avoid the strike, the Pawtucket school lunch workers will be negotiating with their employer, Aramark Educational Services, LLC after school on Thursday, September 22.
The 81 school lunch employees earn only $0.76 for every $1.00 earned by a male doing comparable work. Ethan Shorey wrote in The Valley Breeze that Jenna Karlin, of the Local 26 that Unite Here! "prepared the comparison of 76 cents for women to $1 for men by using publicly available data of the Pawtucket school support staff positions that are primarily filled by men (custodians) and the pay rate data members have for local school lunch members… The figures compare the hourly pay rates."
On September 8 employees of Aramark voted 100 percent to strike. The workers have also unveiled a mural showing photos of 73 school lunch workers who are ready to strike.
The call for equal pay comes weeks after Massachusetts's Governor Charlie Baker signed a pay equity bill into law making the circumstances occurring in Pawtucket illegal in Massachusetts. The School Lunch employees in Everett, Massachusetts inspired this new law as part of their fight for equal pay.
The Pawtucket School Lunch workers demand for equal pay comes at a healthy time for the School Lunch Program. The Program's revenues, in addition to funding all Program expenses, allows Aramark to take over $250,000 back to its out-of-state headquarters every year.
In addition, Aramark has also asserted the right to make changes in work conditions, including changing employee hours, unilaterally, without a contract. This action is currently under legal challenge.
Jayne Rainville, Lead Cook at Jenks Junior High, stated: "I can't believe that Aramark is treating us this way. Enough is enough. We deserve to be treated fairly."
Carolyn DeOliveira, Lead Cook at Nathaniel Greene Elementary School, said, "I pour my heart and soul into my job because I care about the kids. Aramark is trying to take advantage of our passion. Like I taught my kids and my grandkids, there comes a time when you have to put your foot down and stand up."
Kate Massey, at Shea High School, said, "I do this work for the kids. For too many, we serve the only meal(s) they will eat all day. The way Aramark is treating us, makes it harder for us to take care of the kids."
Pawtucket school lunch workers call one day strike for Friday

,