The parcel of land in Providence being eyed as the site of a new stadium by the new owners of the Pawtucket Red Sox became the scene of dueling imaginings as Charles Steinberg led a group of PawSox employees on a tour of the site with Paws, the PawSox mascot and PawSox ballplayer Matt Spring. Steinberg invited those in attendance to imagine the ballpark his boss, Boston Red Sox owner Larry Lucchino, wants to build on this land with public money.
Meanwhile, a Facebook group calling itself "No new stadium for Providence" invited supporters to see the parcel of land as the park it was originally intended to be. "The public is invited to preview the park by picnicing, walking dogs, kicking soccer balls, blowing bubbles, flying kites (it is that big!), riding bikes and tossing wildflower seeds all over this huge, breezy, sunny space."
Steinberg's patter was essentially the same as the talks he's been giving at the various cities he's done his "Listening Tours" in. Steinberg talks about baseballs being batted into the water (by left-handed batters), the stadium being open for public use year round and the businesses that will crop up around the park. Members of the public critical of the planned stadium openly scoffed at the idea that the park would bring business downtown.
If either side were making new arguments, I didn't hear them.
Some of the PawSox employees engaged with the public, as Steinberg wrapped up his tour and the crowd broke up into smaller groups. When a critic said, "No one who lives here wants a stadium here," a PawSox employee answered that he lives in the area, "and I would love to see a stadium here."
My best count is that out of 30-40 PawSox employees and 50-60 members of the public there in opposition, only one person not employed by Larry Lucchino, RI Future contributor Mark Gray, was willing to publicly declare himself as being in favor of moving the PawSox to a new downtown stadium.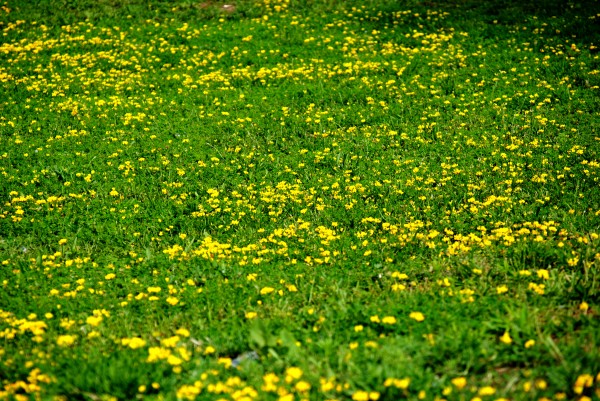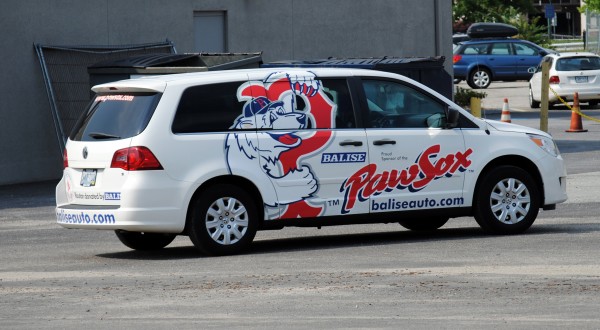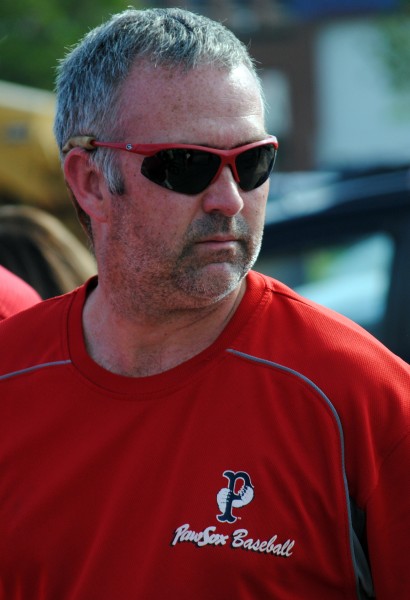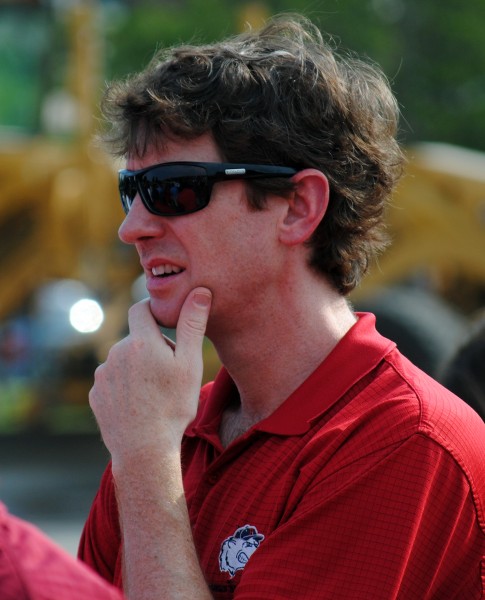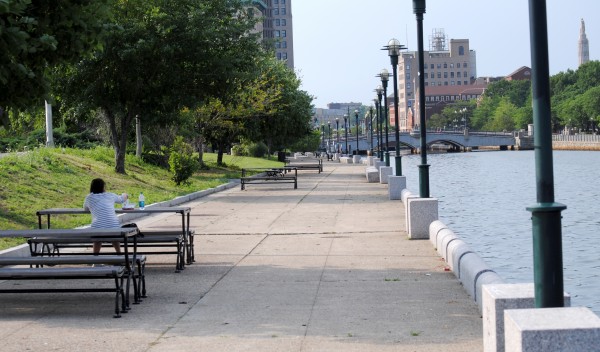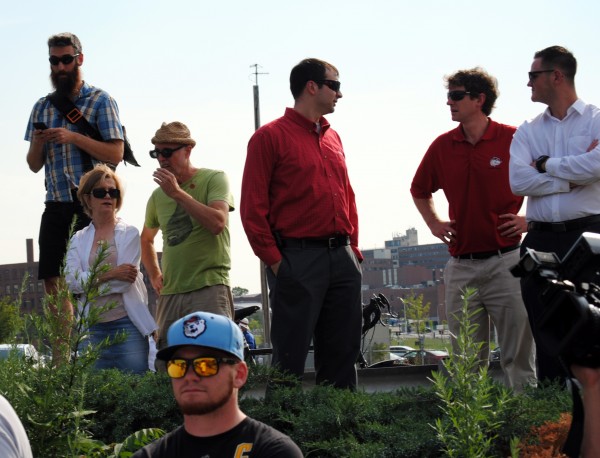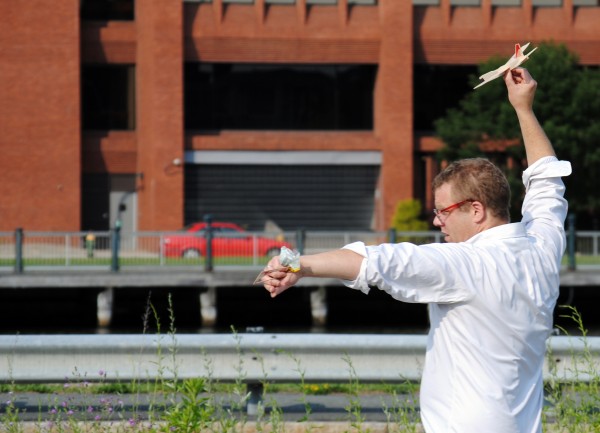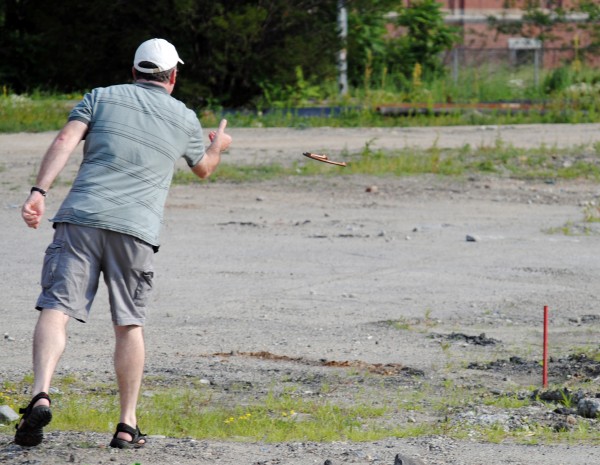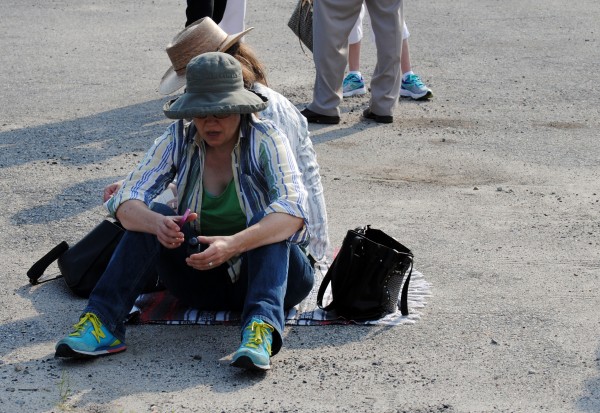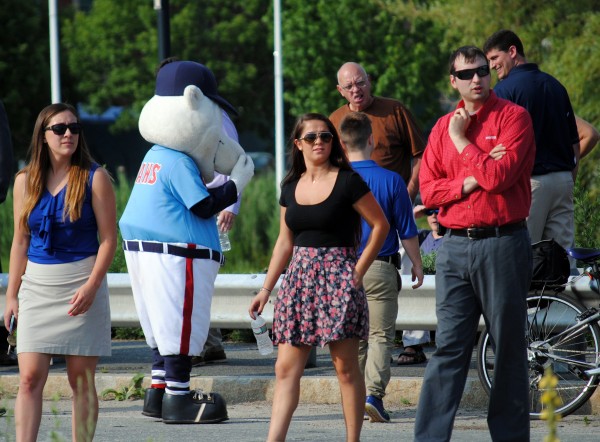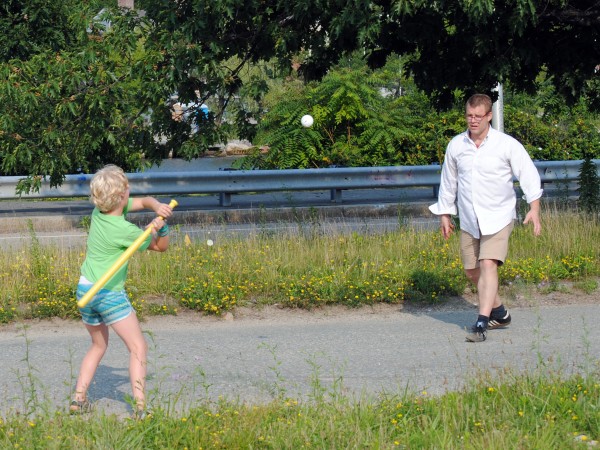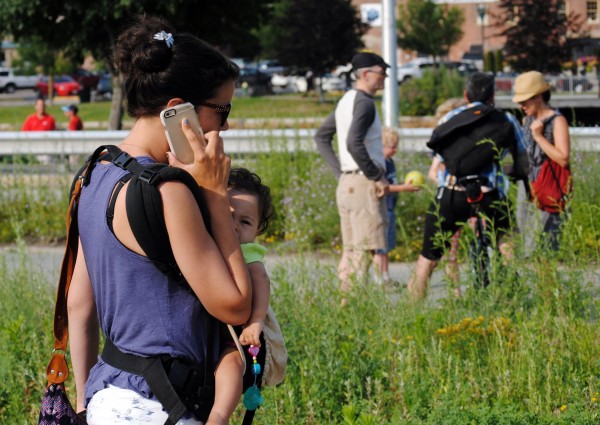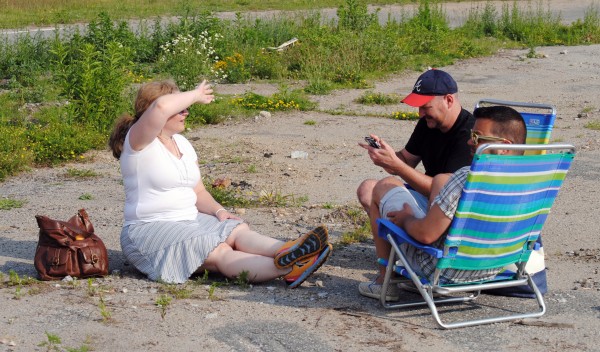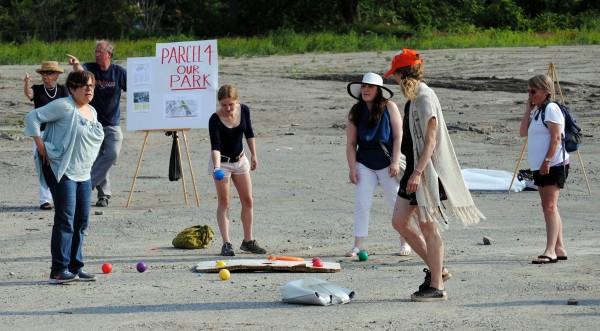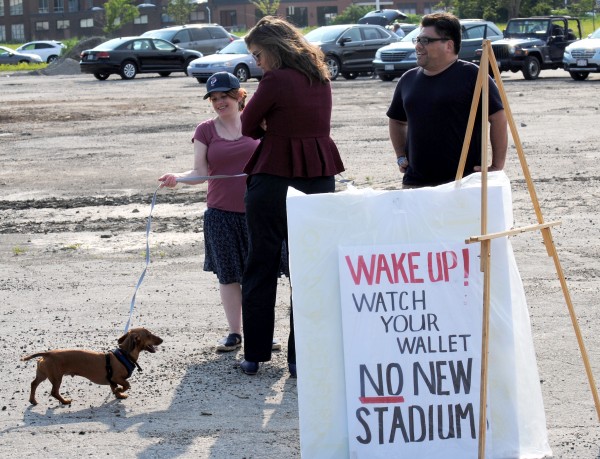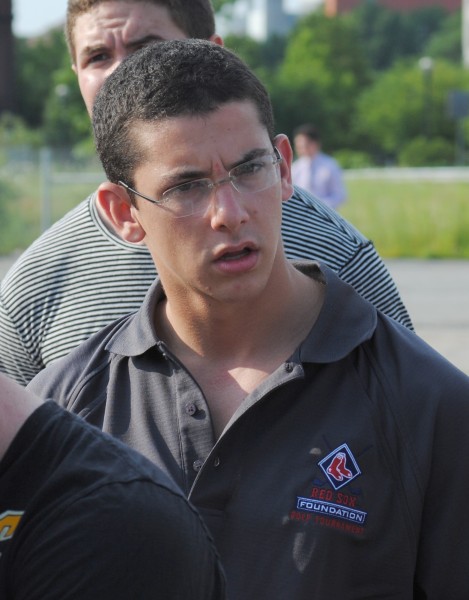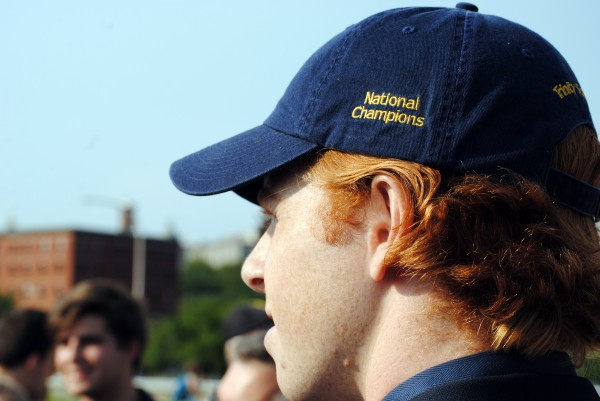 PawSox versus the public: I-195 land inspires dueling imaginations

,