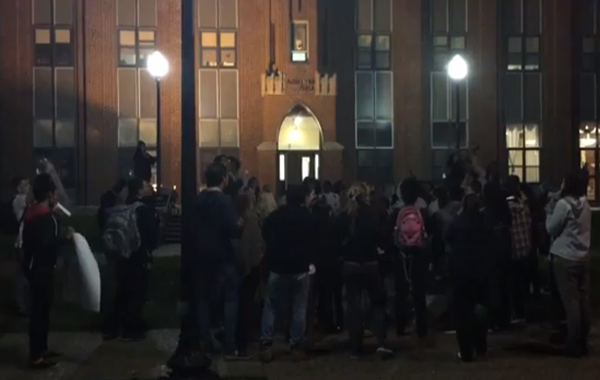 You will rarely find a Providence College student walking or jogging around streets of Providence alone after dark. It's simply not safe outside the gates of campus.
Just a few weeks ago, while students awaited a pizza to be delivered at the heart of Providence College's campus, two young men drove down Huxley Avenue and shot at a pizza delivery driver in his car. Although the individuals were brought into custody and steps are being taken by the College to make the campus safer, the source of the problem remains.
Providence for years has been experiencing the consequences of gang violence and violence remains a major concern for the Providence community. The people of Providence deserve better and have been promised a brighter tomorrow with Mayor-elect Jorge Elorza. A safer Providence means so many things for our future. It ensures a city where people will feel safe investing in local businesses and growing our economy at a time when we desperately need it.
I want to be part of a Providence community that can walk the streets and feel safe at night. A true "One Providence" promised to the voters is reachable only if there is safer Providence at the foundation. This is why the people of Providence have trusted Elorza to lead. They know that making the city safe is one of his top priorities. They are trusting that under his administration the cities crime rate will plummet and the city will bounce back stronger than ever economically. During the campaign Elorza repeatedly spoke about how he plans on bringing Providence back. He made it clear that he understood this can only be done if the cities crime issues are to diminish promptly.
I am writing as a concerned college student who wants the to see leaders take on issues like these and create concrete change. Mayor-elect Elorza has surrounded himself with bright community leaders who are looking out for him and the best of Providences future. I have no doubt that under this type of leadership Providence will be able to grow into the city I know it can be. The future of our city hangs in the balance in the meantime.
PC students need a safer Providence

,