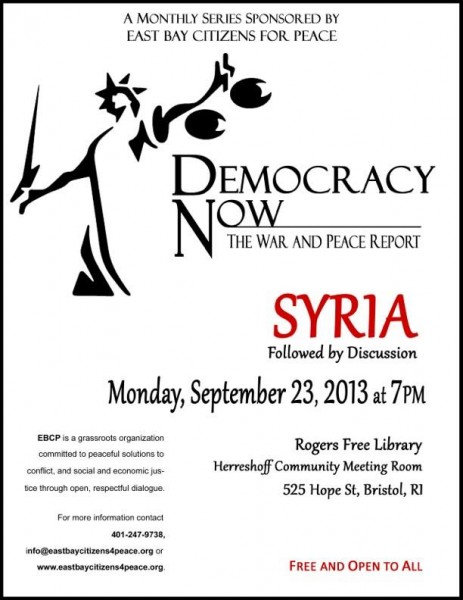 Today I am going to write about the end of war.
I'm not just talking about the end of the two or three wars the United States currently find themselves embroiled in, but the end of all war, everywhere on earth.  This is not an impossible, utopian dream, but a very real possibility.
With the Obama Administration strongly making the case for a unilateral strike against Syria, the anti-war movement in the United States is starting to heat up. This is a national and international movement, but it has grassroots right here in Rhode Island.
Over the next few days I'm going to talk about these anti-War efforts, starting with the East Bay Citizens for Peace (EBCP).  According to their website "The East Bay Citizens for Peace was formed in February, 2003 by a group of Rhode Islanders from Bristol, Warren, Barrington and East Providence, concerned with the imminent war with Iraq and the Constitutional freedoms threatened under the Patriot Act." Over the last decade this dynamic and plucky group has organized dozens of events that present an alternative to the never-ending War posture of the United States.
I attended a presentation put on by the group last year featuring West Point graduate, Iraq War Veteran, author and peace activist, Paul K. Chappell on the subject of "Why World Peace Is Possible." It was eye opening and instructive to learn that there are actual paths towards the cessation of war, without compromising our national security. For instance, Chappell pointed out that the United States Navy presently maintains eleven carrier groups. No other country seems to have more than one each.
Perhaps our attitude towards war is shaped in part by our defense expenditures. This is only one of many reasons why the EBCP endorses the 25% solution, which would "cut U.S. military spending by 25% without endangering the country's security."
The EBCP holds an ongoing peace vigil from 11am to noon on the second Saturday of every month in Bristol, Rhode Island, in front of the Post Office. I asked a woman at a recent vigil why the library was chosen, assuming that the Post Office represented a convenient federal target for the group's message, but was assured that the Post Office was chosen because it was centrally located and got a lot of foot traffic.
As I spent time chatting with the group members I observed quite a few people who seemed happy to receive the group's anti-War literature and say a few good words about peace. This is a dedicated, wonderful group of concerned citizens trying to have an impact on the world, by making small impressions and spreading the word that peace is not only desirable, but completely possible.
Upcoming events include:
Monthly Vigil for Peace & Justice
September 14 at 11:00am
Bristol Customshouse and Post Office in Bristol, Rhode Island
Guns: Public Policy, Politics & Law
September 17 at 7:00pm
Barrington Public Library in Barrington, Rhode Island
Democracy Now!: The War & Peace Report (segments on Syria)
September 23 at 7:00pm
Rogers Free Library in Bristol, Rhode Island
The EBCP is asking us to call our representatives and SAY NO TO US MILITARY INTERVENTION IN SYRIA.

RI SENATOR JACK REED 401-943-3100
RI SENATOR SHELDON WHITEHOUSE 401-453-5294
RI CONGRESSMAN DAVID CICILLINE 401-729-5600
RI CONGRESSMAN JIM LANGEVIN (202) 225-2735
MA SENATOR ELIZABETH WARREN 617-565-3170
MA SENATOR EDWARD MARKEY 617-565-8519
Here are photos from Saturday's Emergency Vigil in Opposition to US Military Intervention in Syria.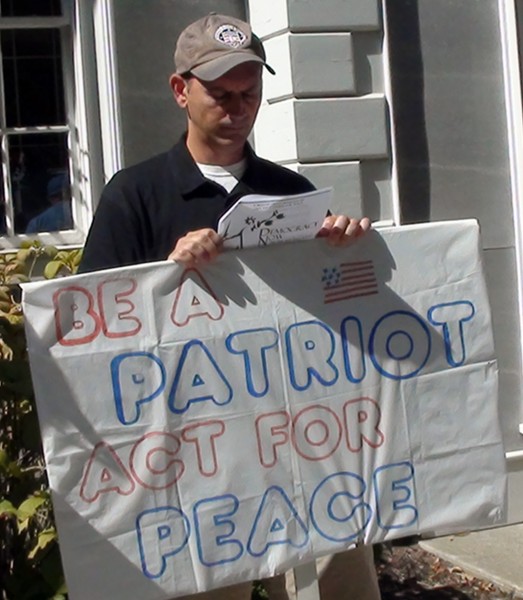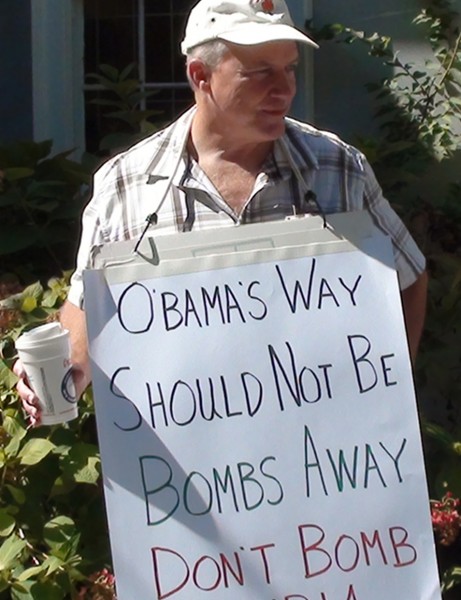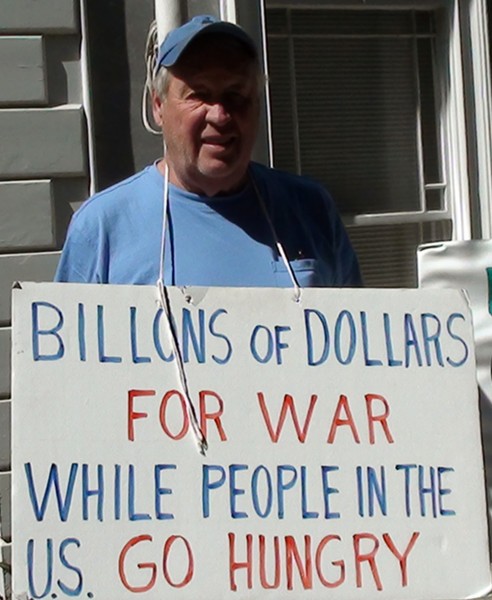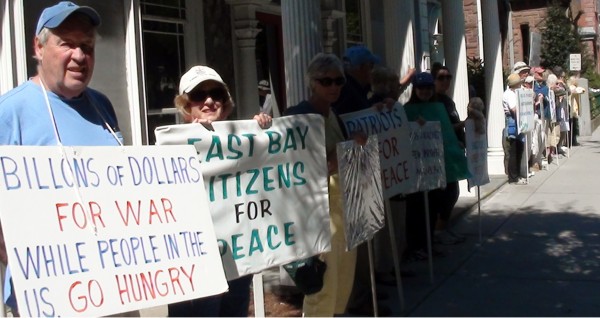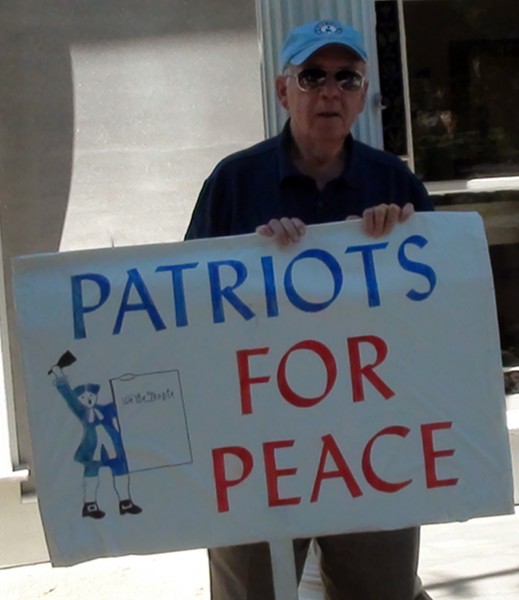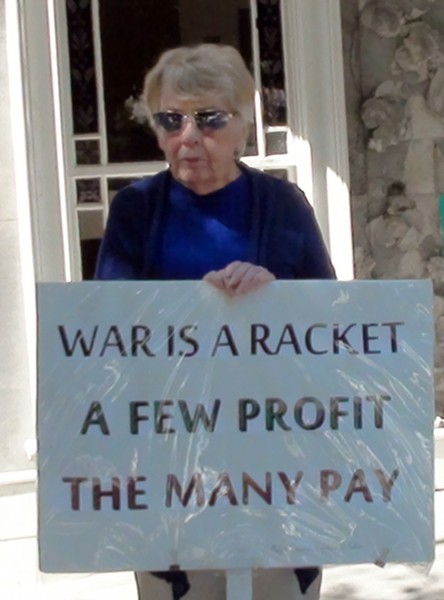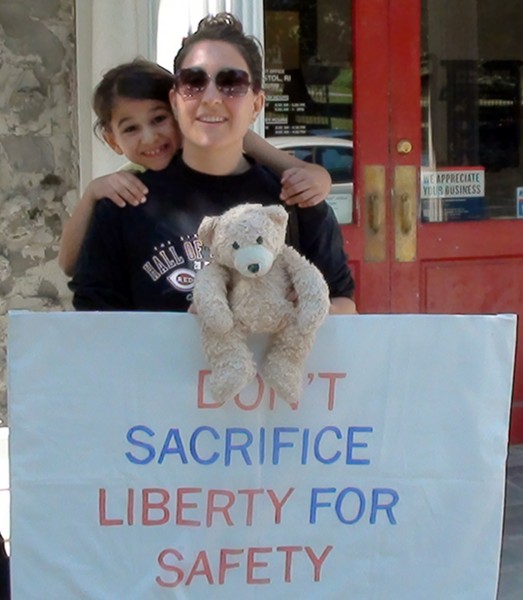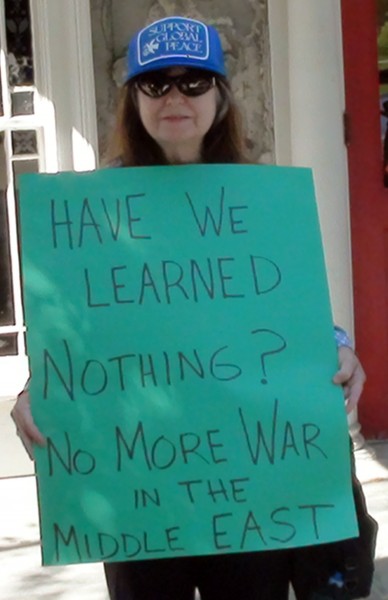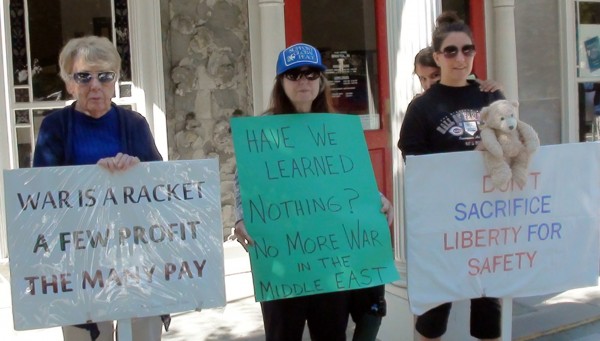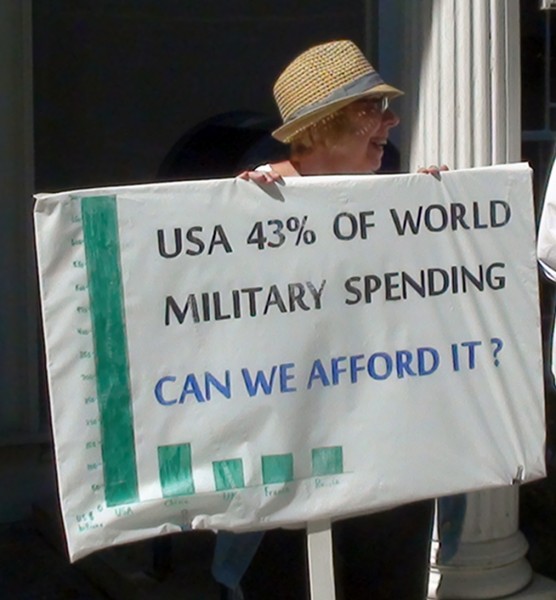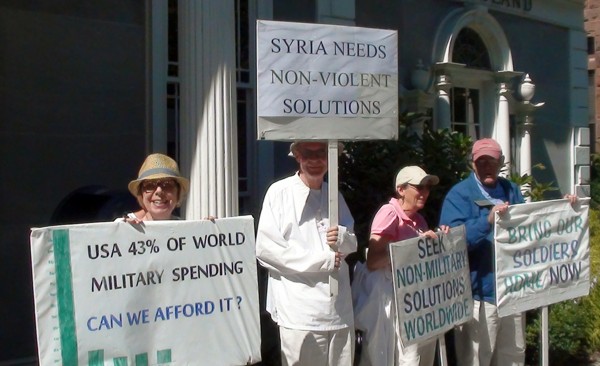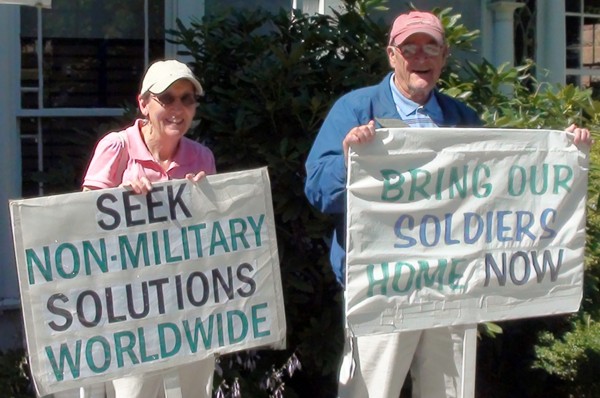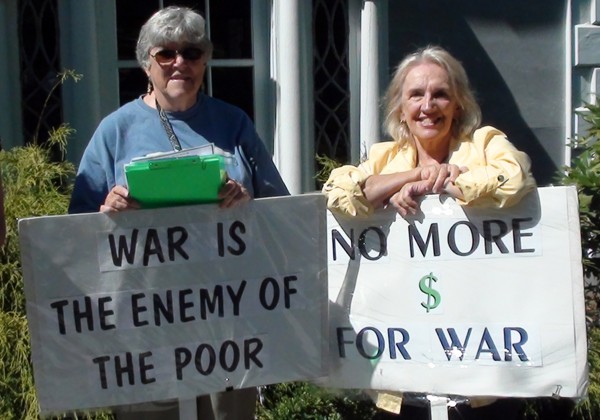 Peace work in RI: The East Bay Citizens for Peace

,