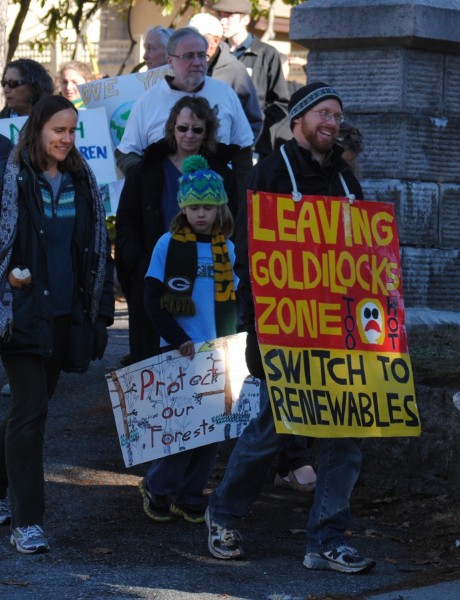 Ahead of the COPS21 Climate Change Summit convening in Paris today, and in solidarity with what was supposed to be a massive climate march in Paris that devolved into a clash with police clamping down on demonstrators in the wake of terrorist attacks, one of the hundreds of world wide solidarity marches took place in the appropriately named Peace Dale, Rhode Island, "to demand an ambitious, binding, and just treaty to avert runaway, catastrophic global warming and save our children's future."
Hosted by Lisa Petrie of Fossil Free RI,  the march began in the Unitarian Universalist Congregation of South County meeting house. Climate activist Robert Malin gave a great talk setting the march within the context of the global climate movement. Two high school students, Jessica Ivon and Allegra Migliaccio presented must-see short talks about the challenge of confronting a future shrouded by climate disaster. (see video below) The participants then marched to the Dale Carlia Shopping Center, carrying signs and chanting, as passing motorists honked in solidarity.
The event was sponsored by Fossil Free RI, RI IPL South County Action Team, and the Green Task Force of the UUCSC, in partnership with the Sisters of Mercy, RI Interfaith Power & Light, and AFSC-SENE.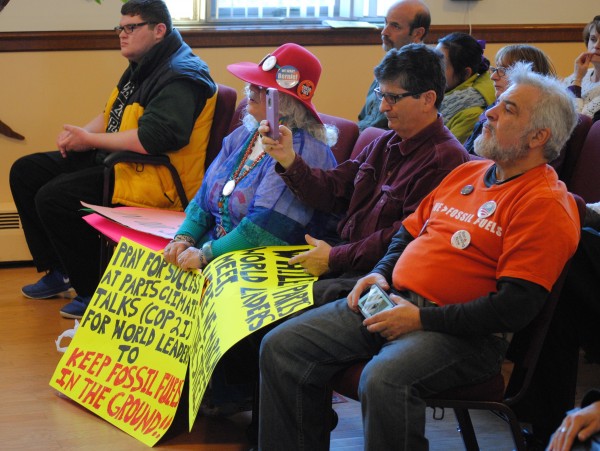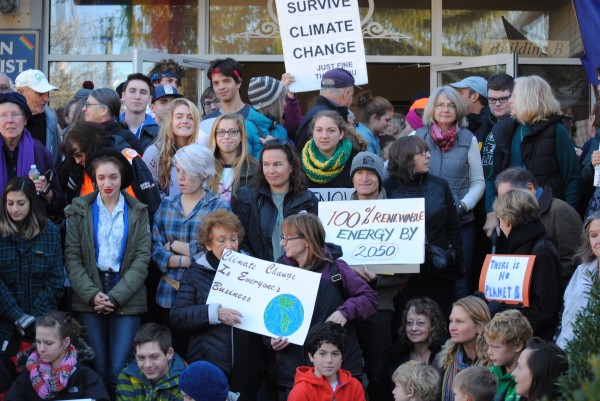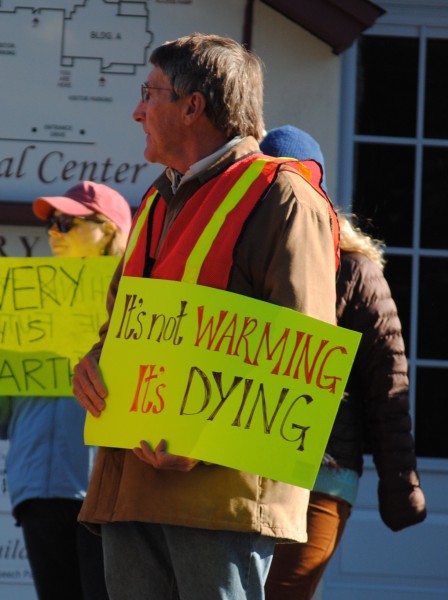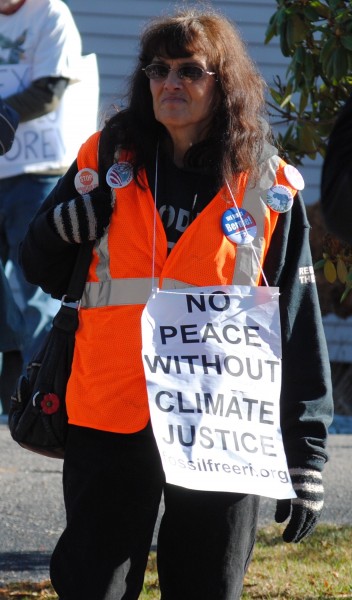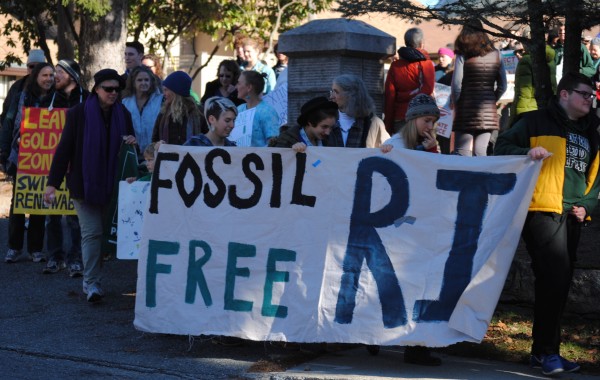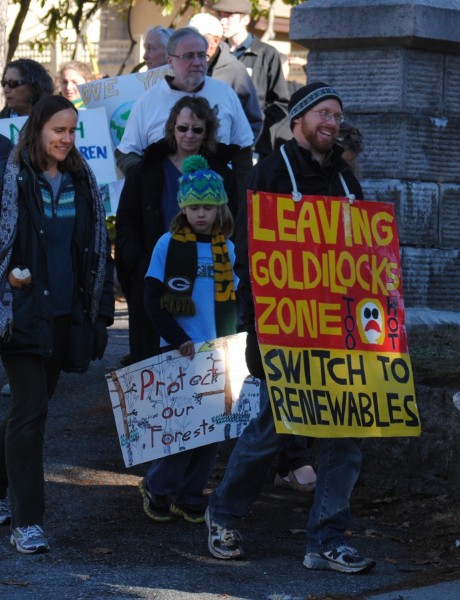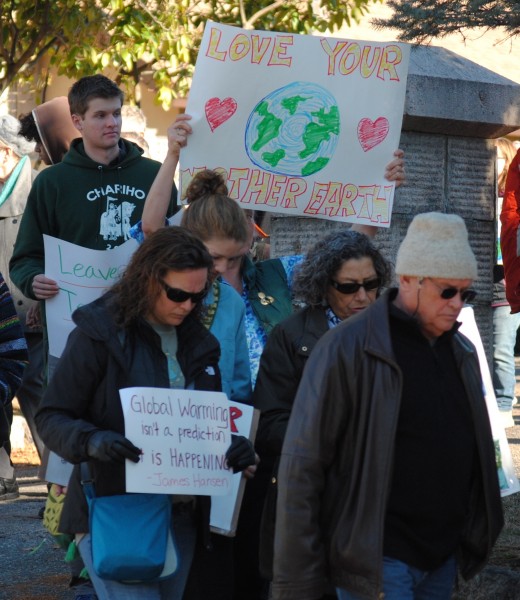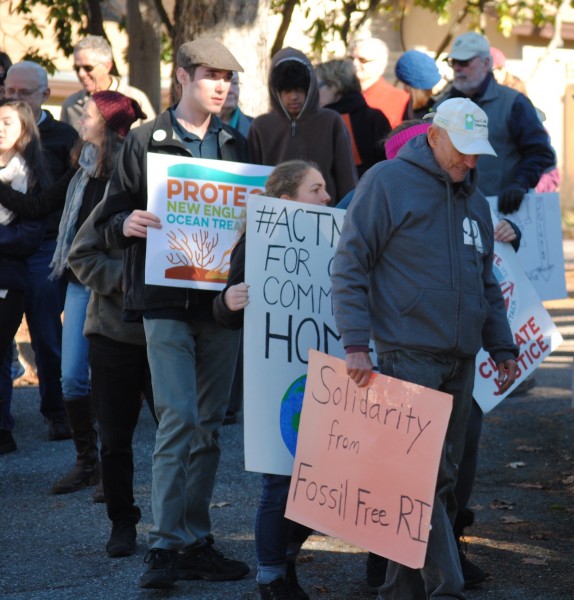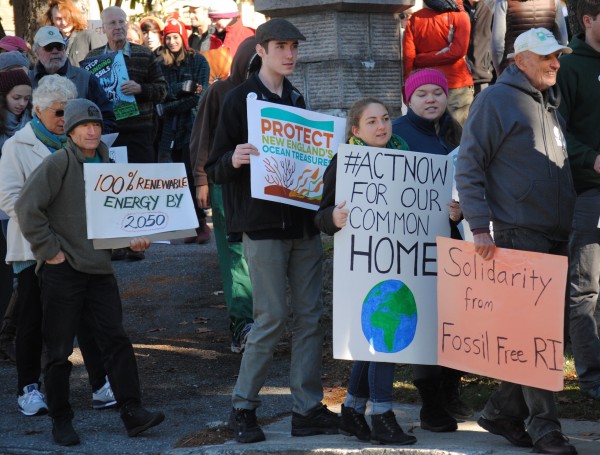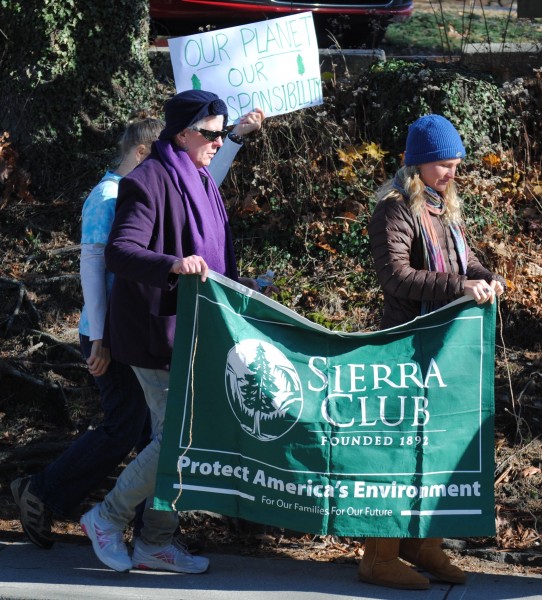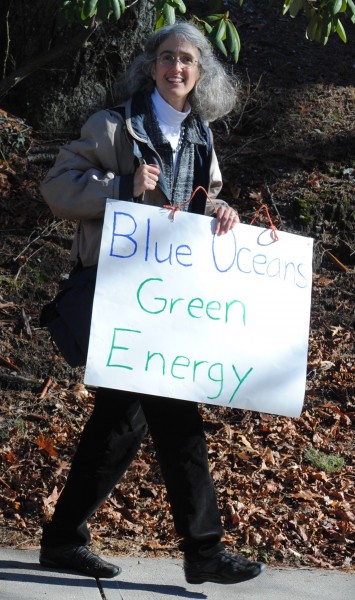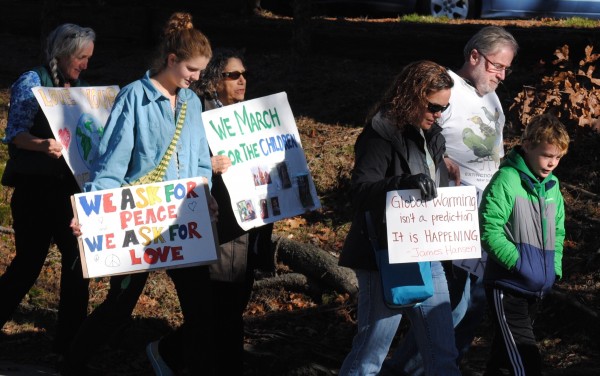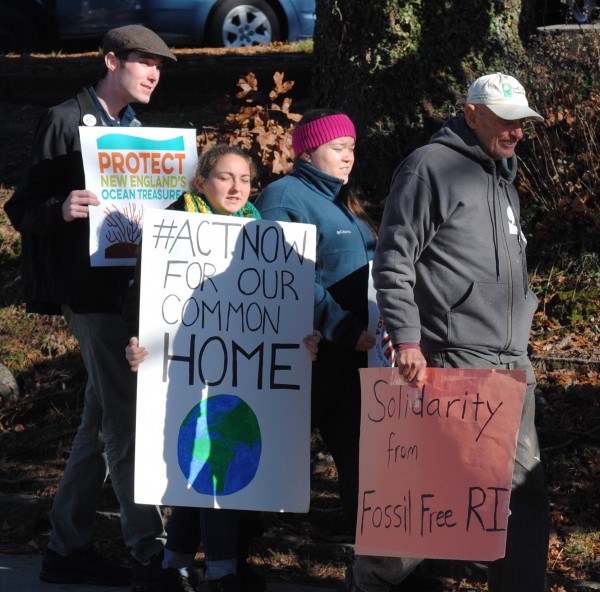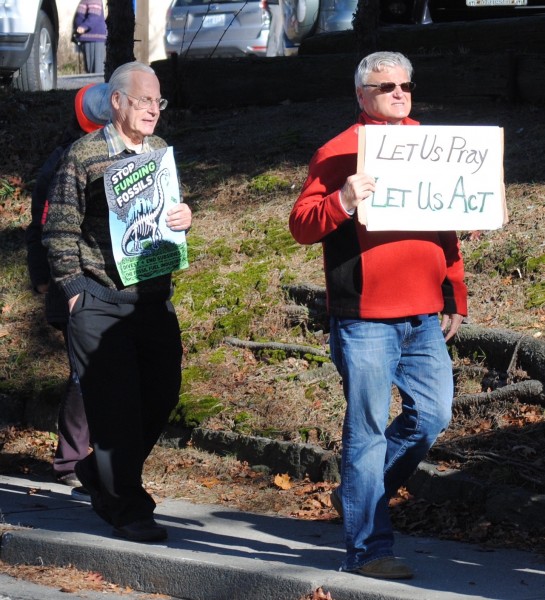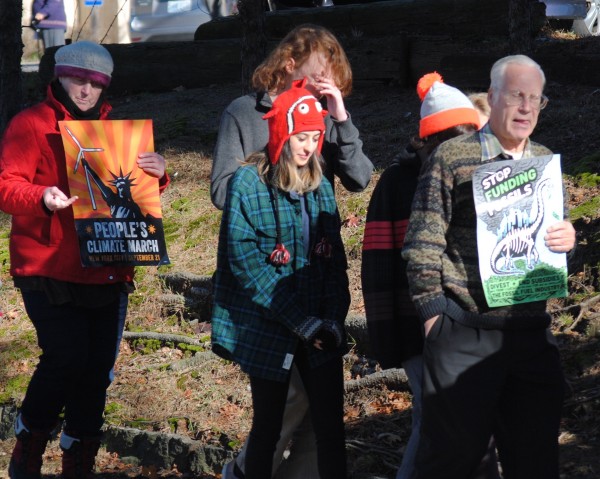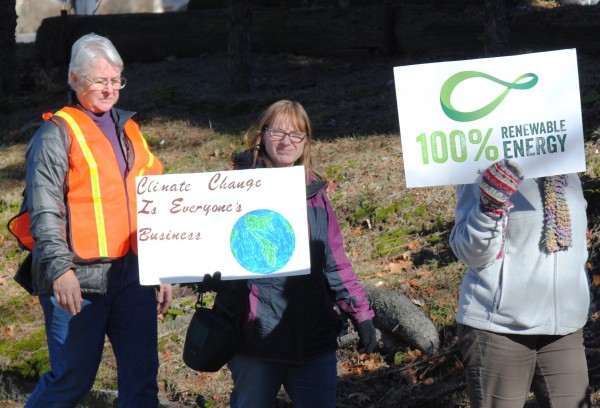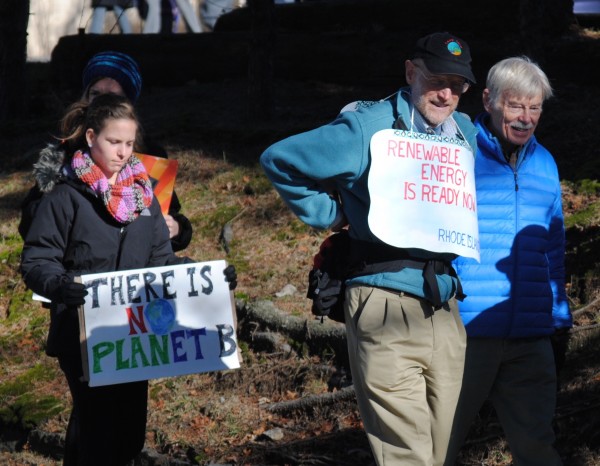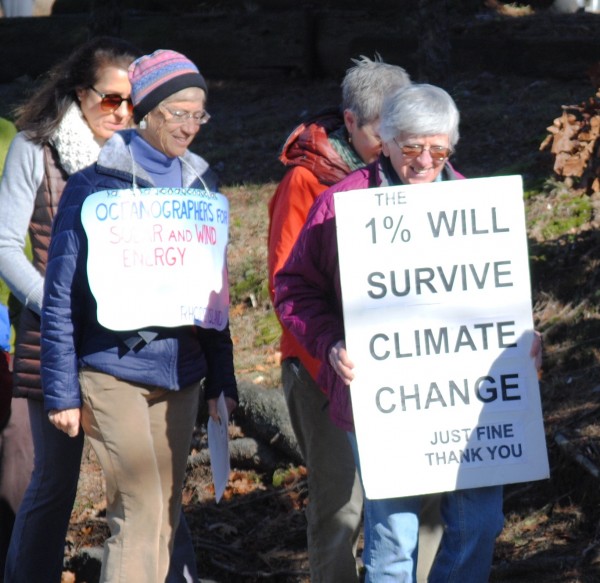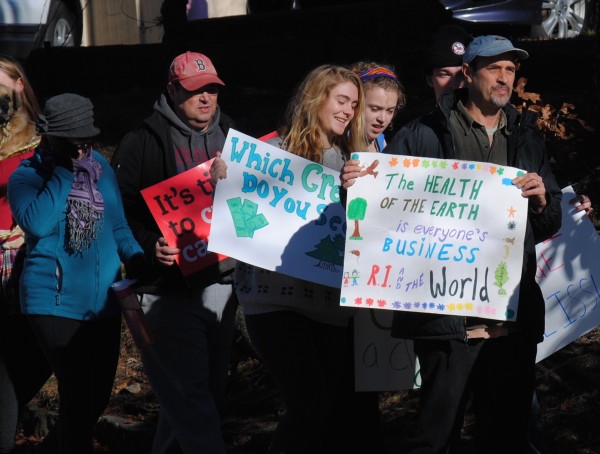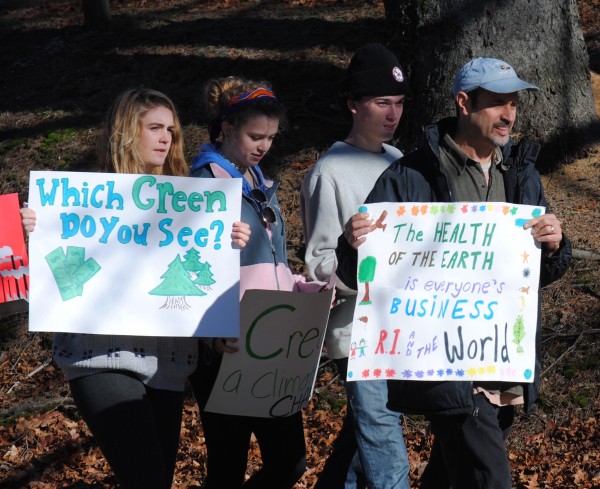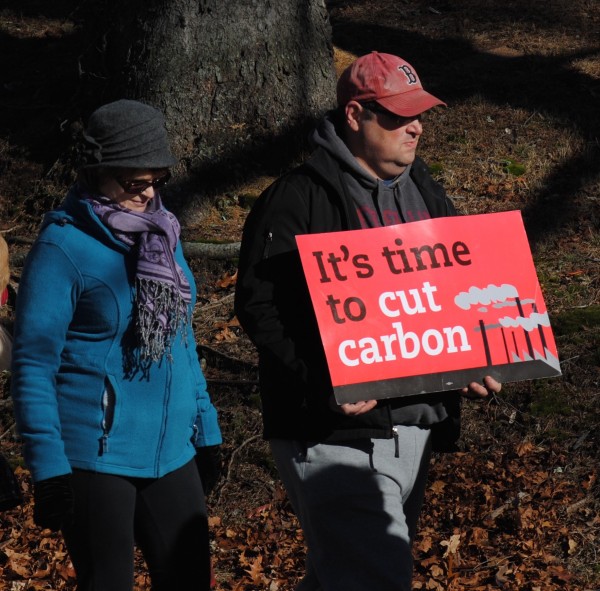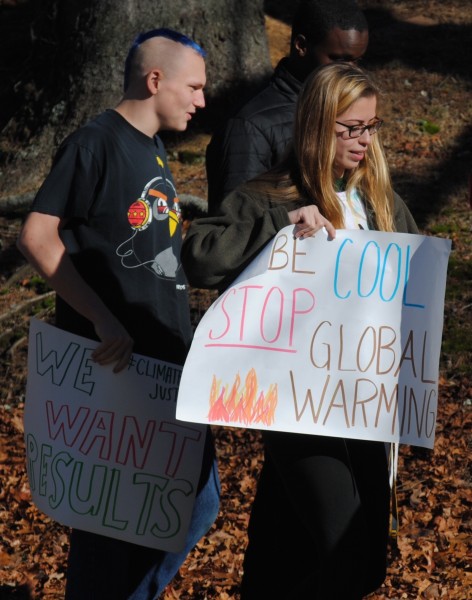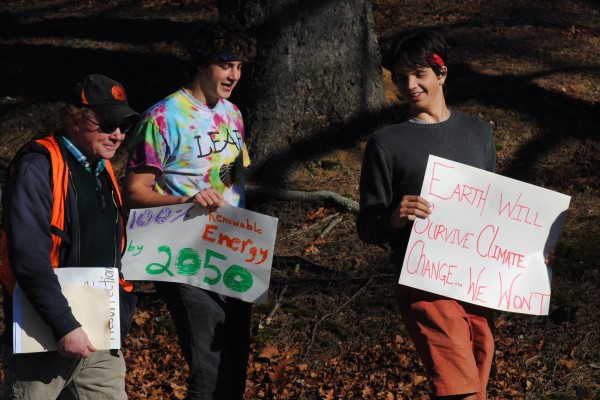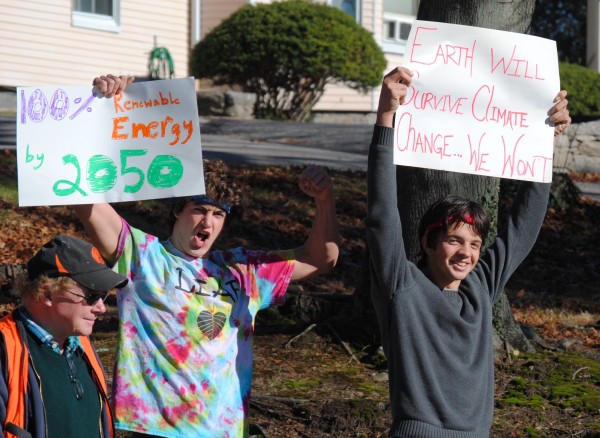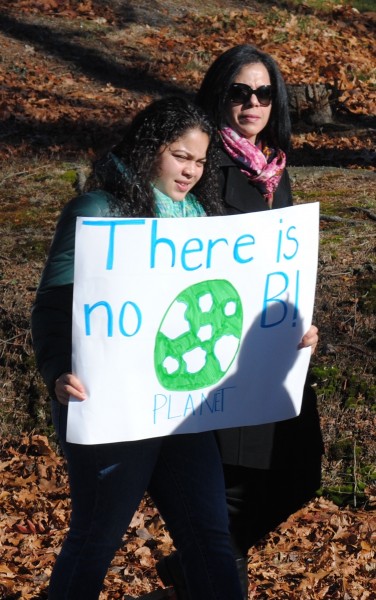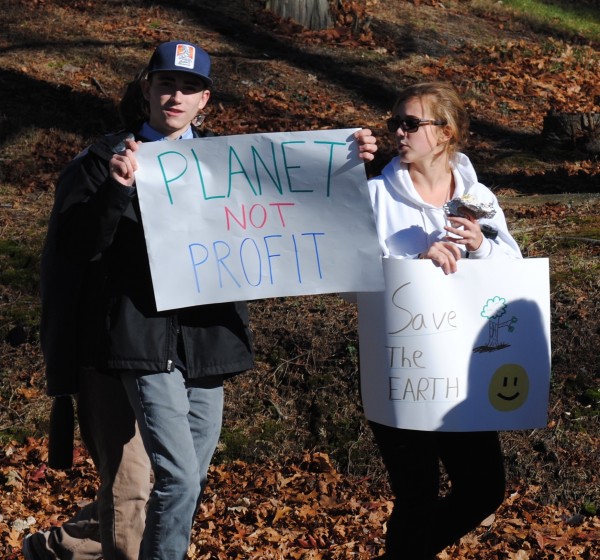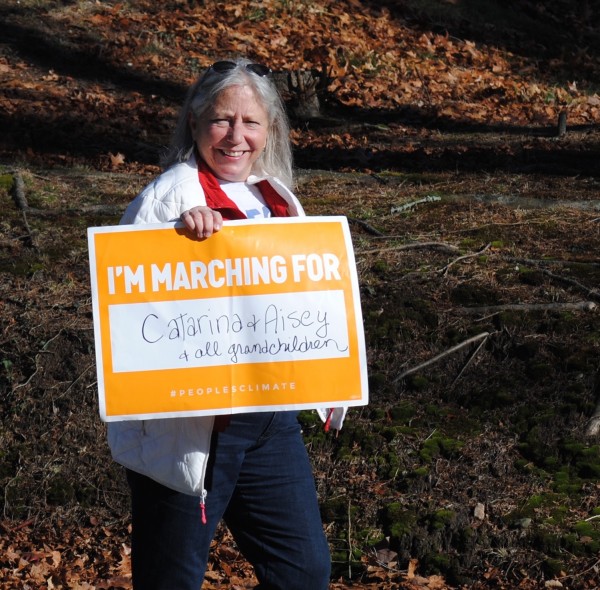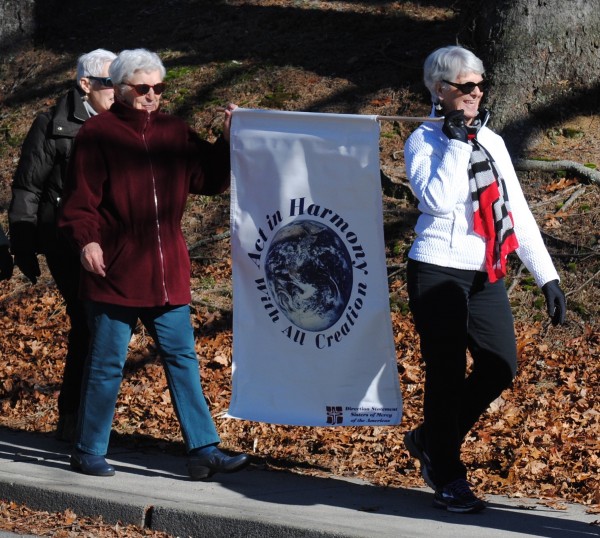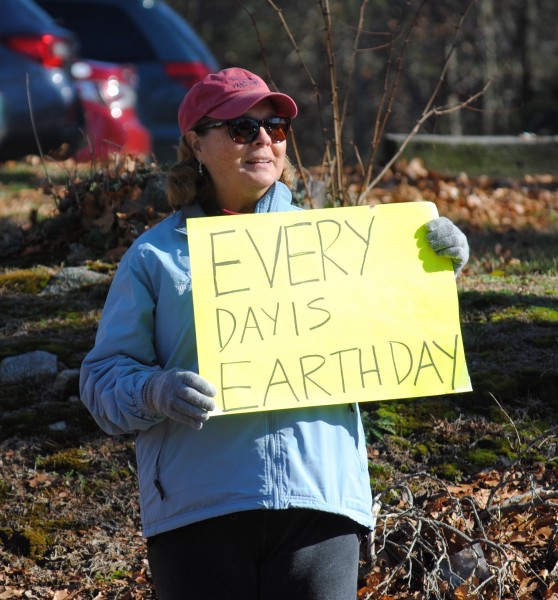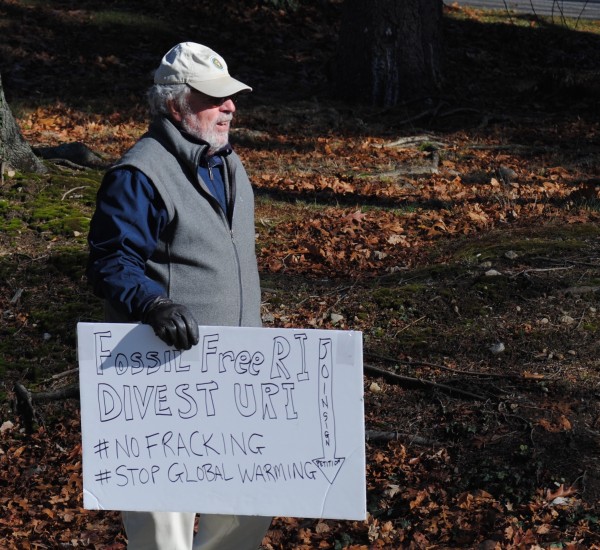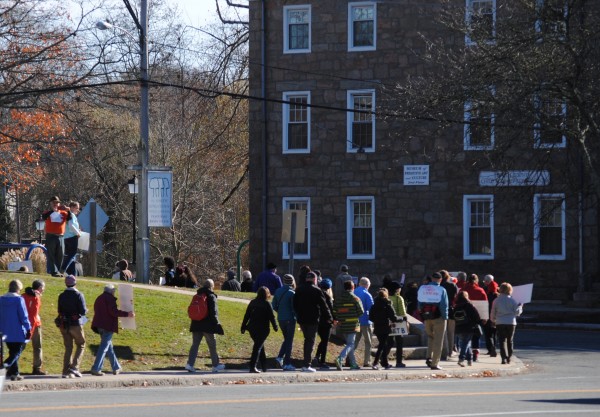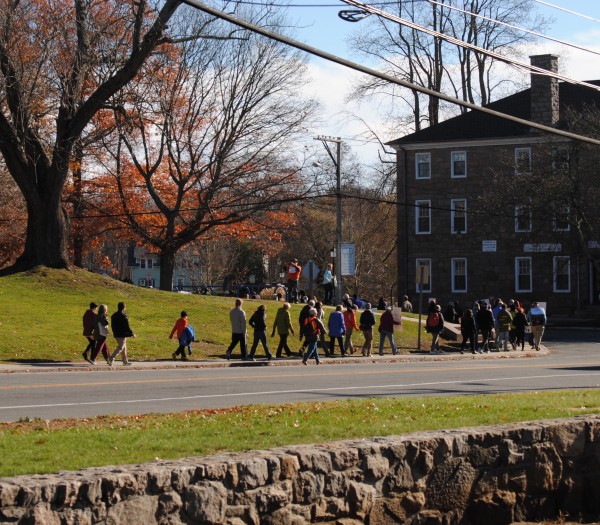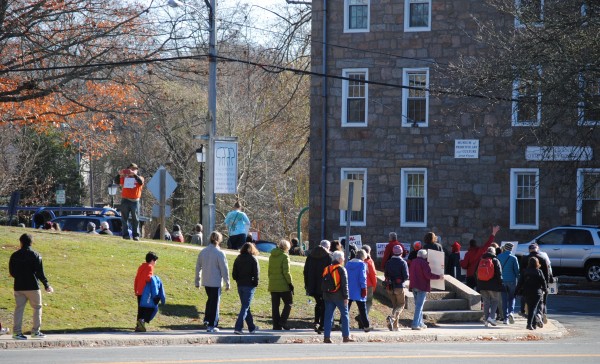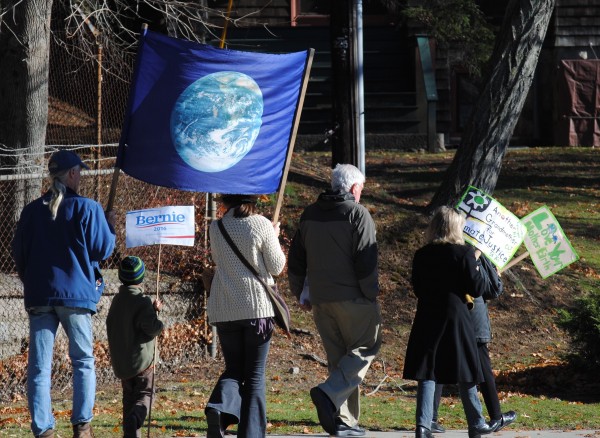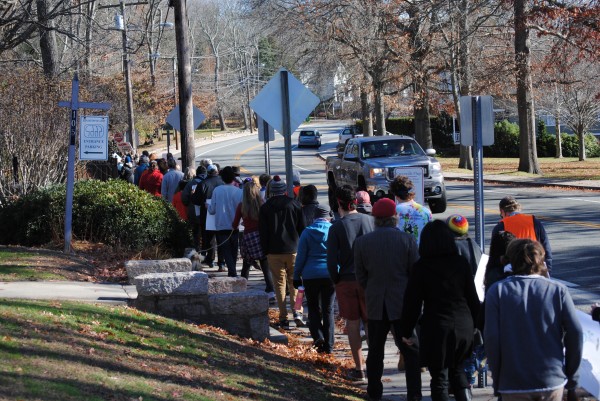 March to demand action on climate change in Peace Dale

,