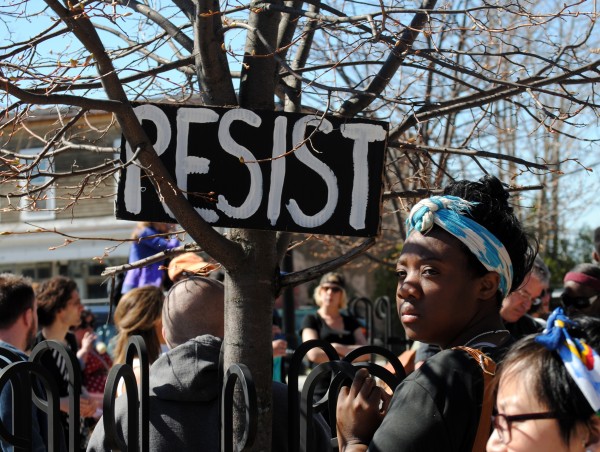 Over 500 people joined the Black Lives Matter march in Providence on Saturday. The event, organized by End Police Brutality PVD, was held in solidarity with Baltimore, which has become the new epicenter for change in the ongoing tragedy of police violence against blacks and other people of color. The march began in the parking lot of Central High School and took a long twisting route through downtown Providence before looping back and filling the parking lot behind DARE (Direct Action for Rights and Equality).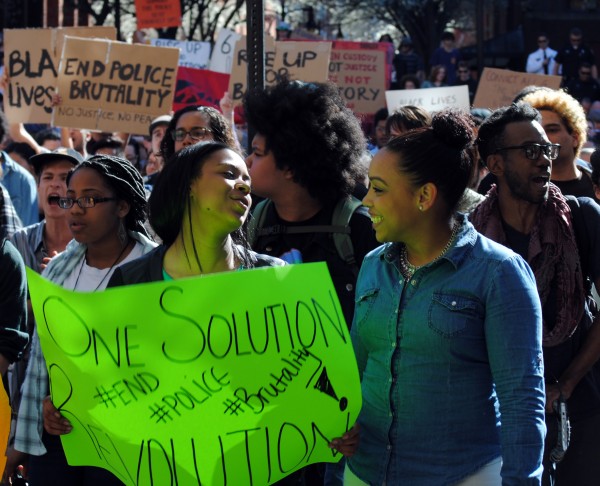 Well over 60 Providence police officers and a fair number of State police flanked the peaceful protest. There were no arrests made. The police were also recording the march, and spent a long time videotaping the marchers through the fence at the press conference held in the DARE parking lot at the end of the march. When the march briefly paused at the Providence Public Safety building, participants were startled to see police officers in full riot gear watching them from the windows.
In my years of recording and reporting on protests and marches of all kinds, I've never seen such a large police presence.
Contributing to the photos below is the talented Rachel Simon.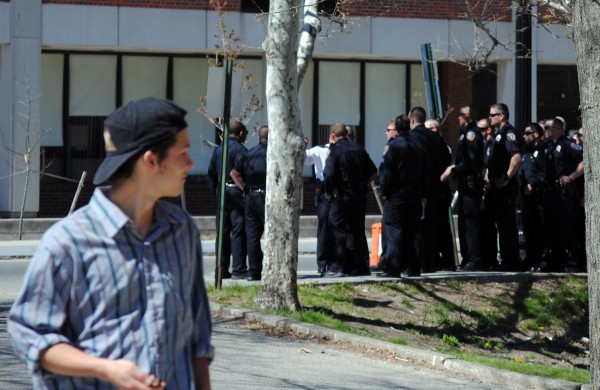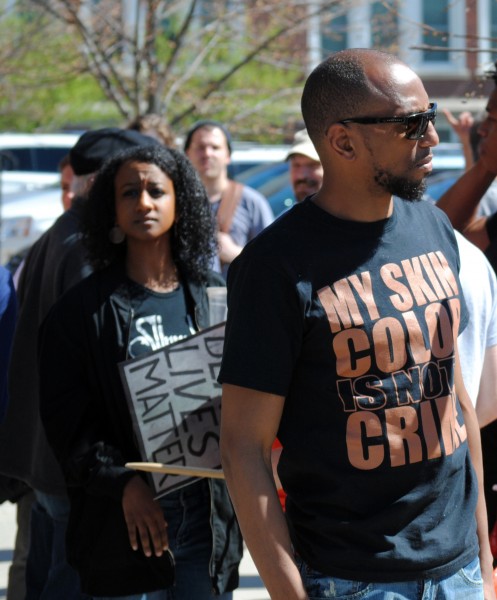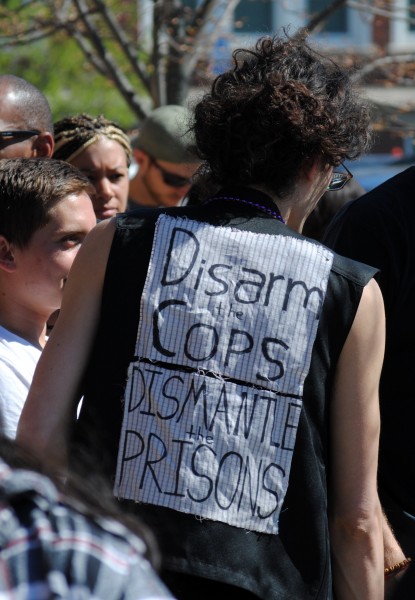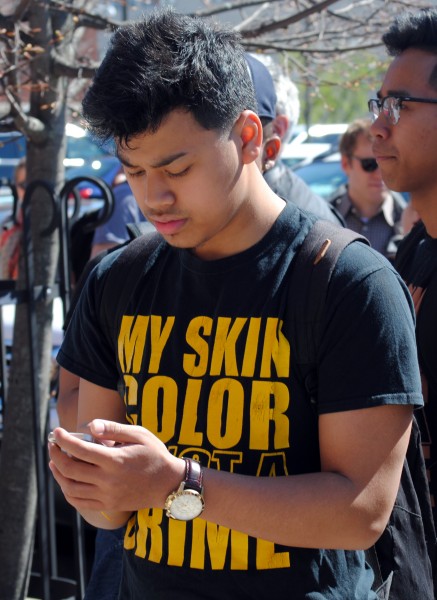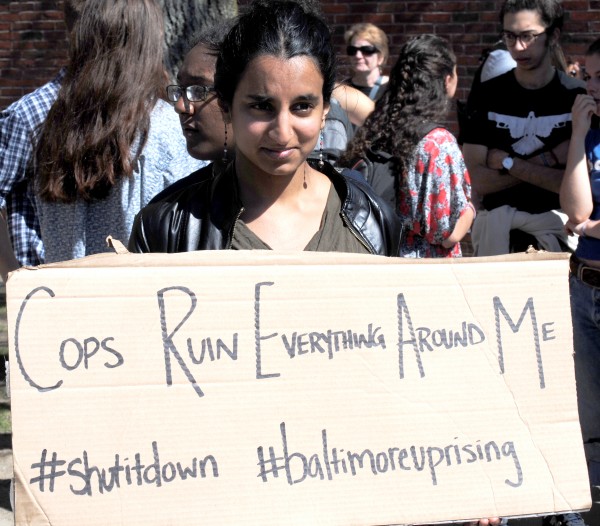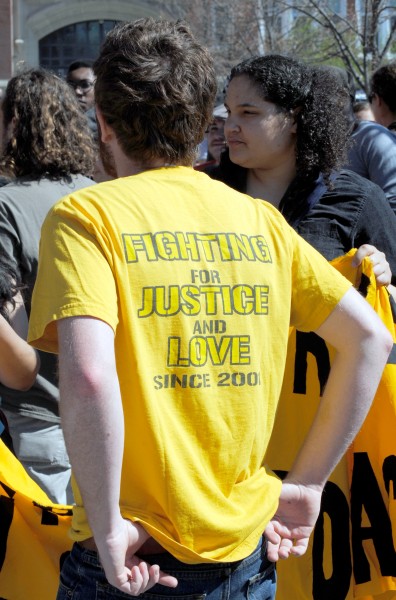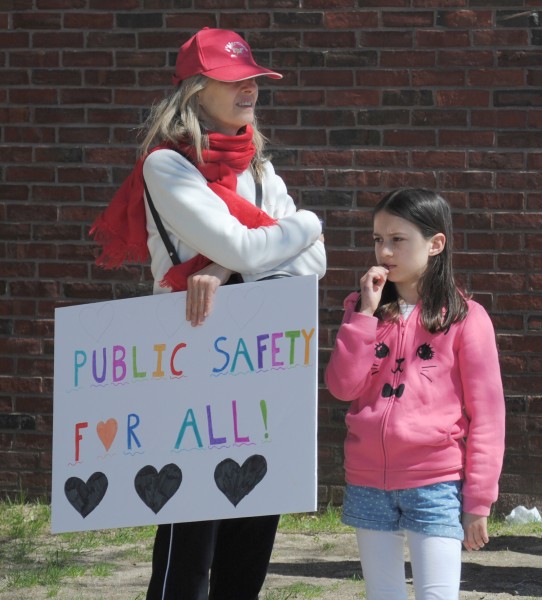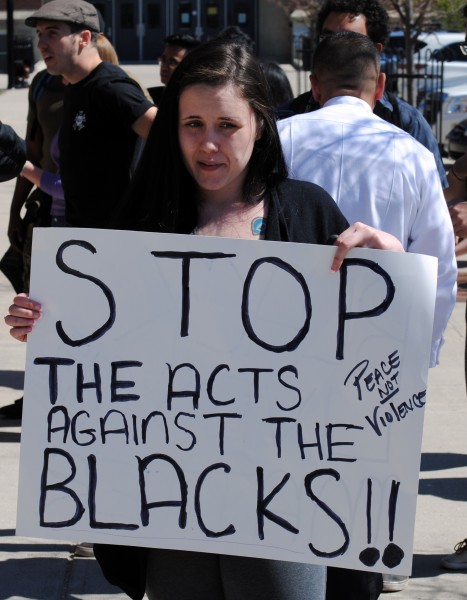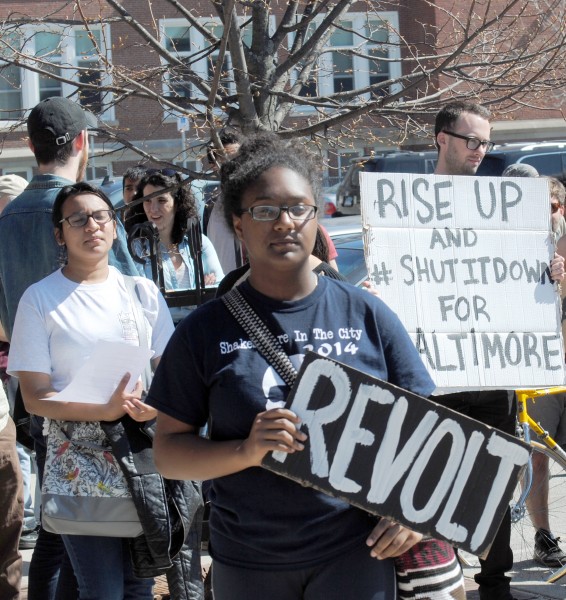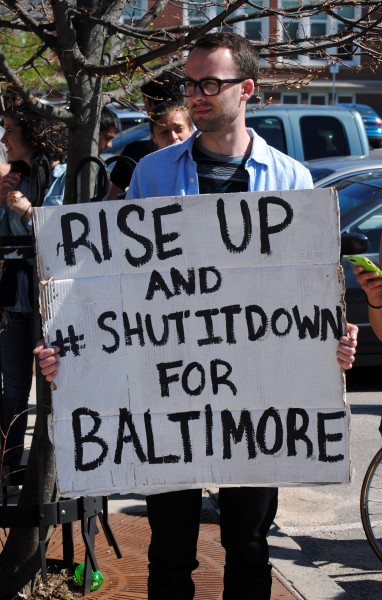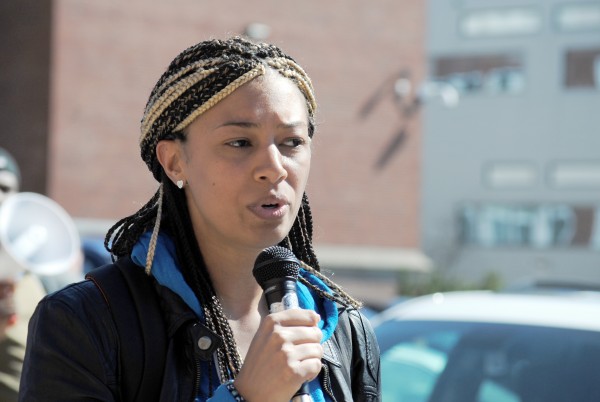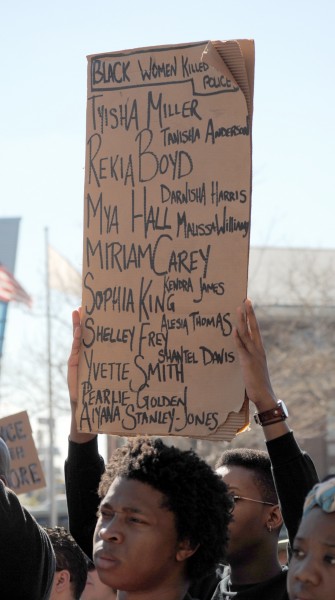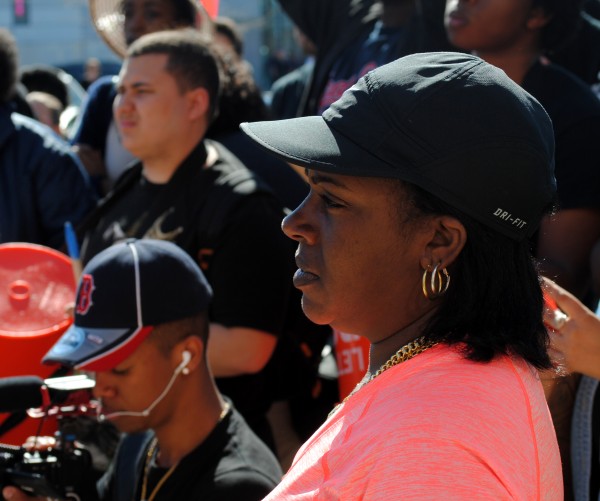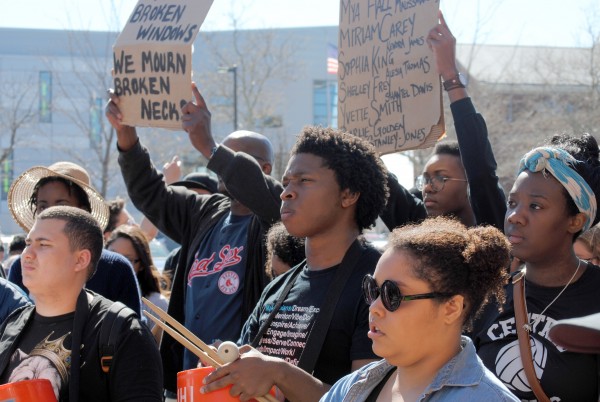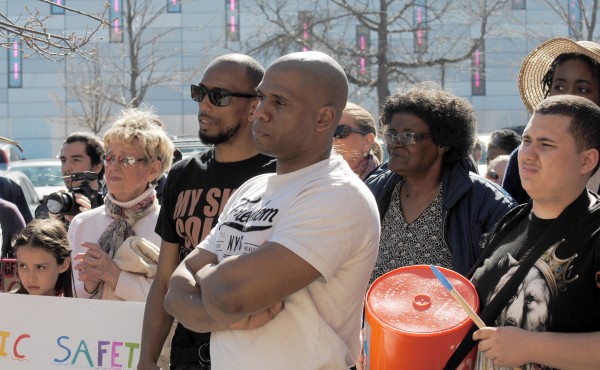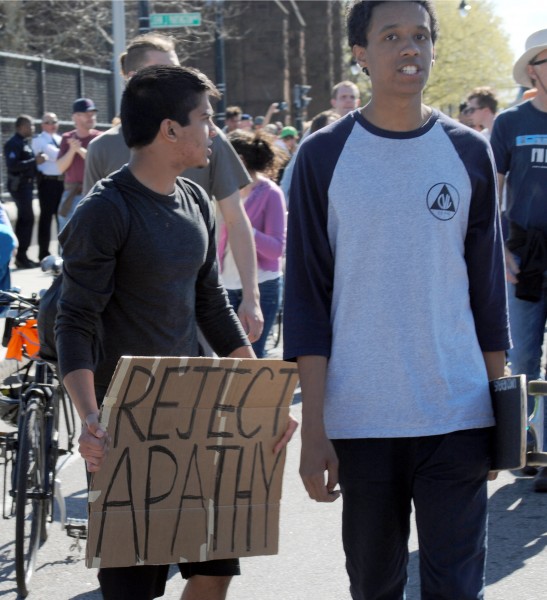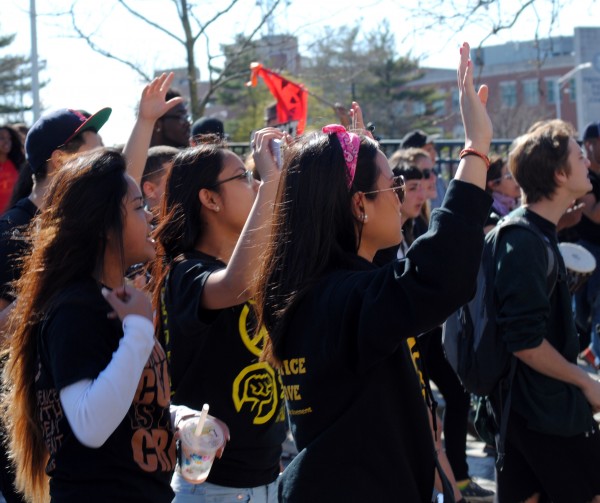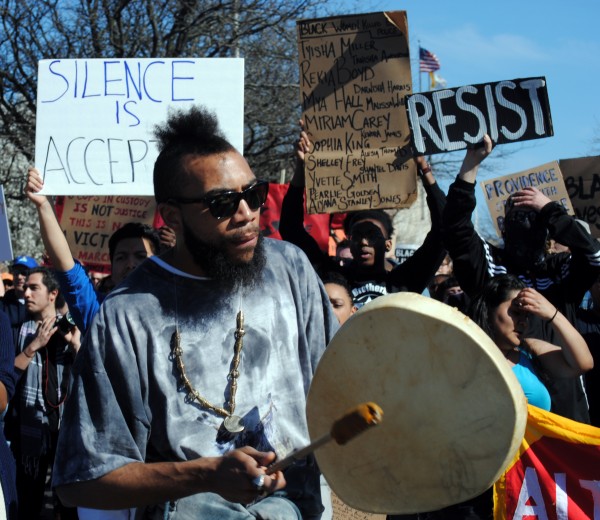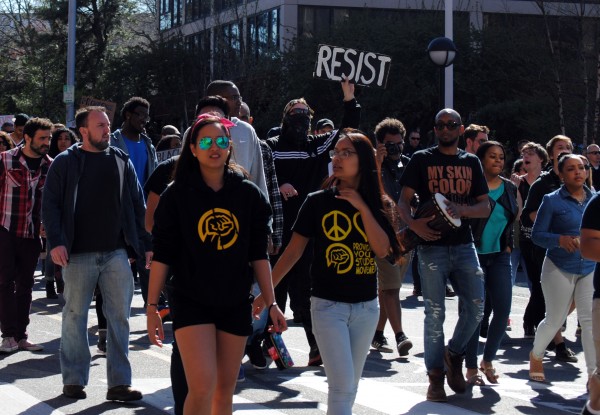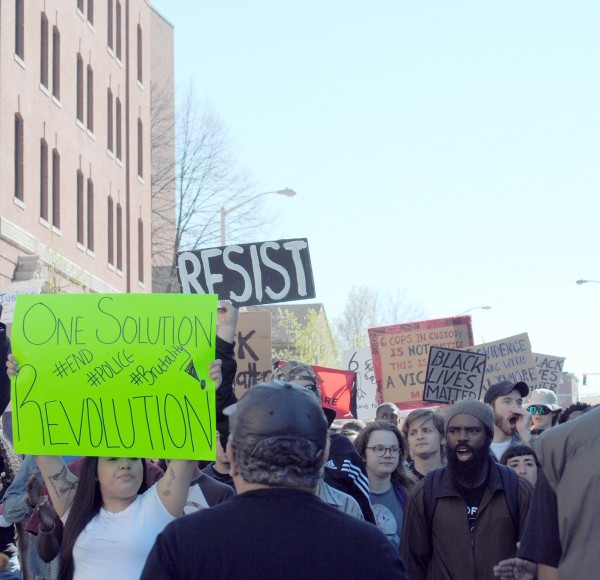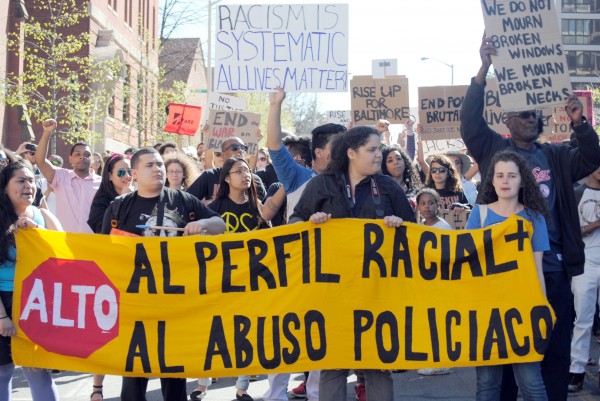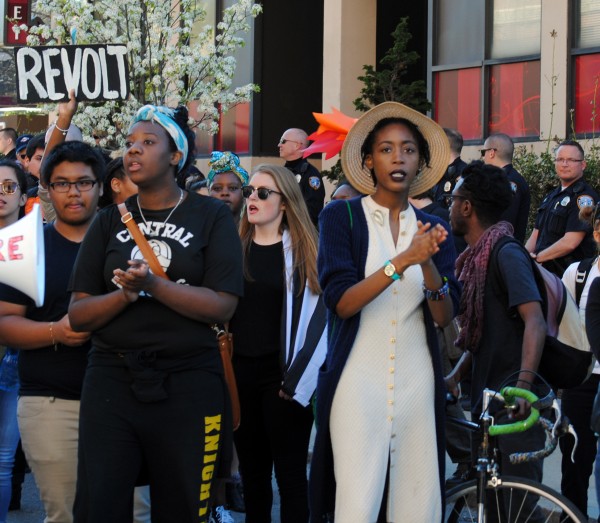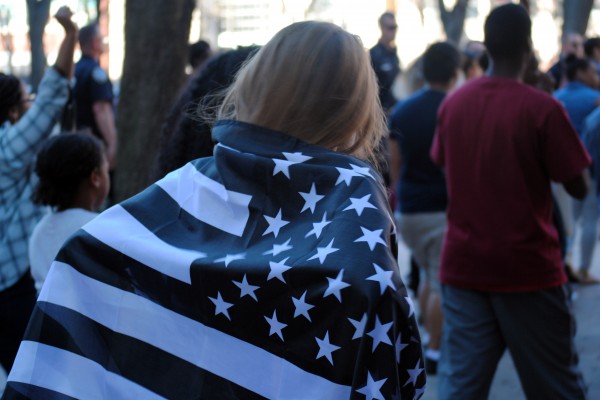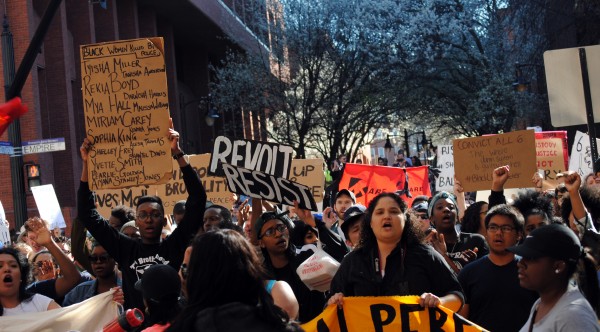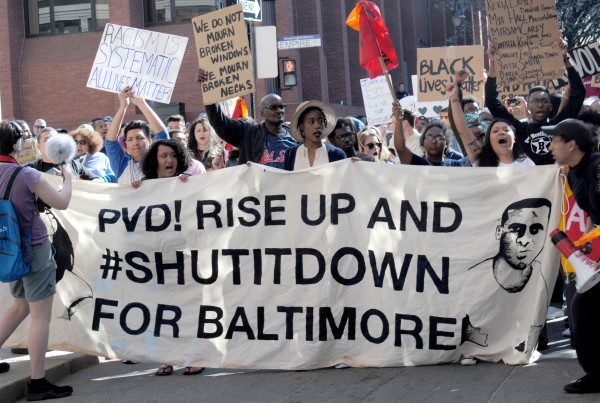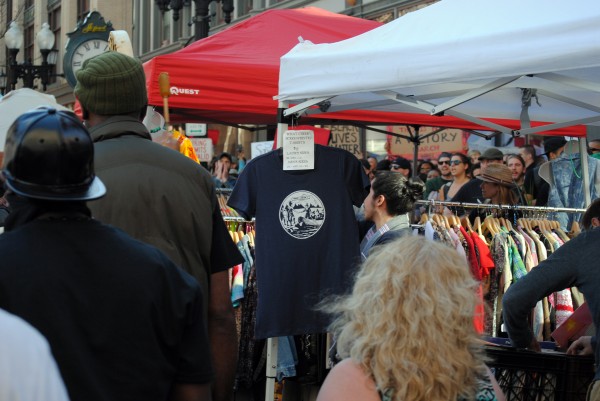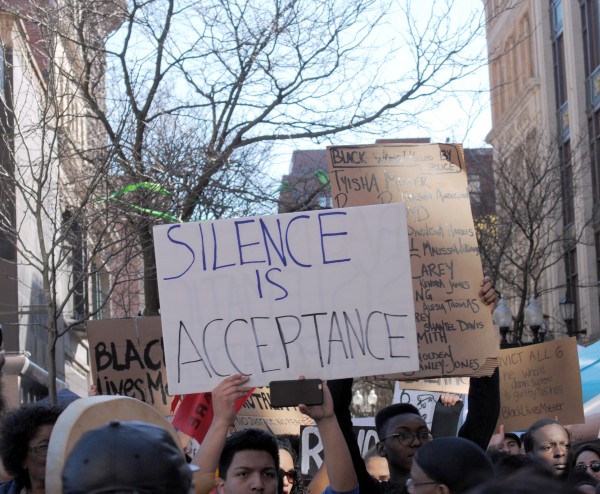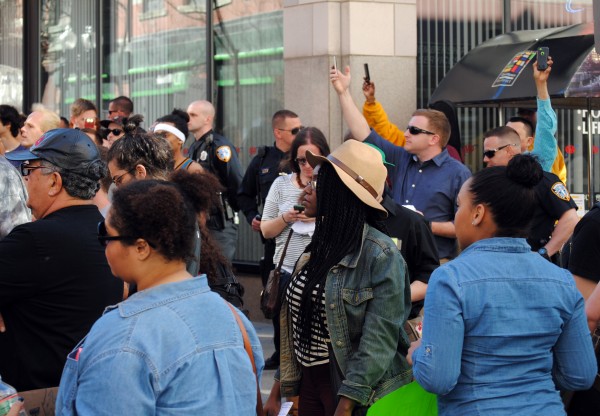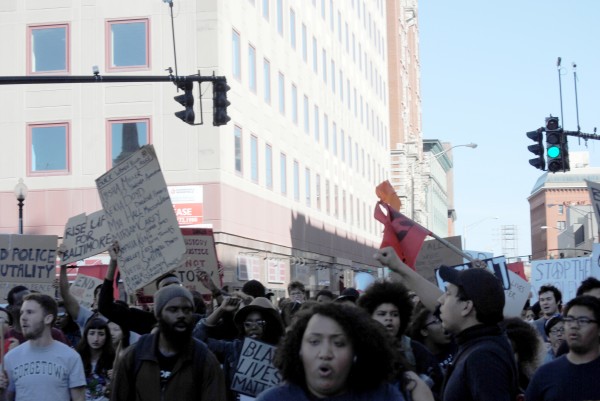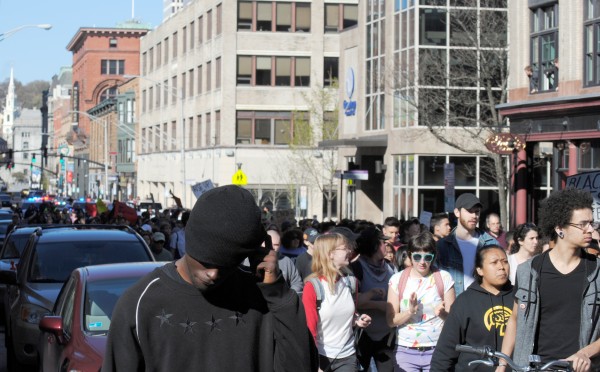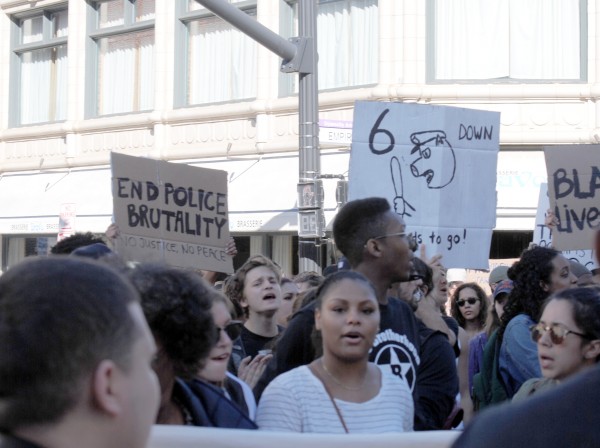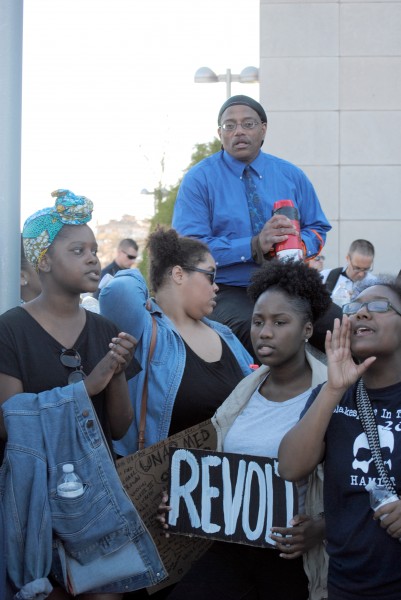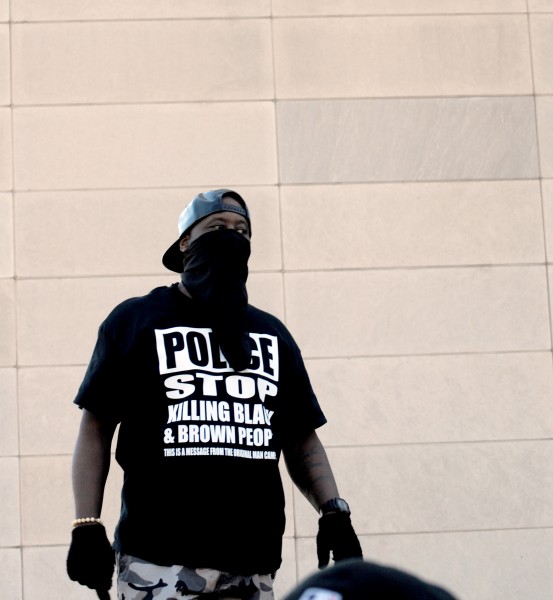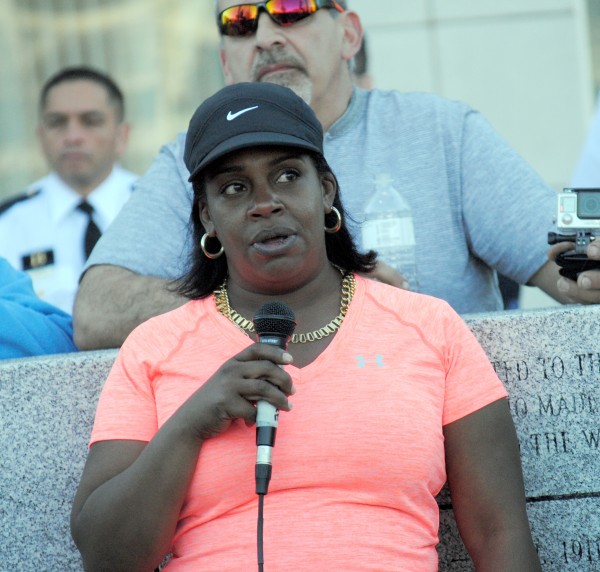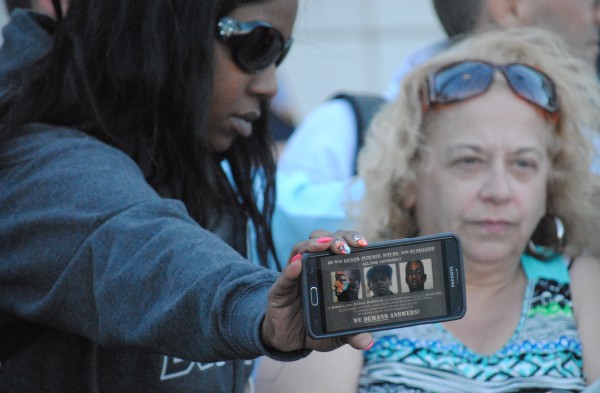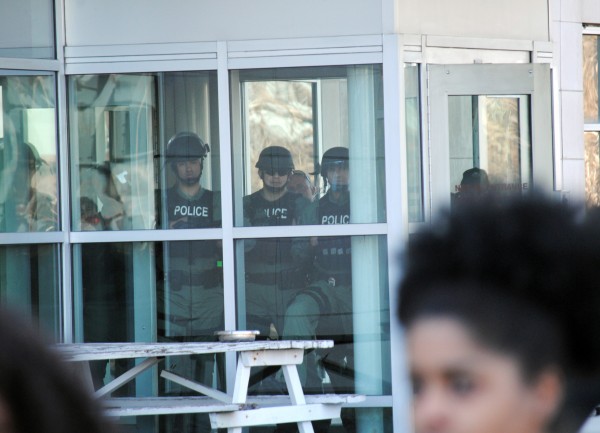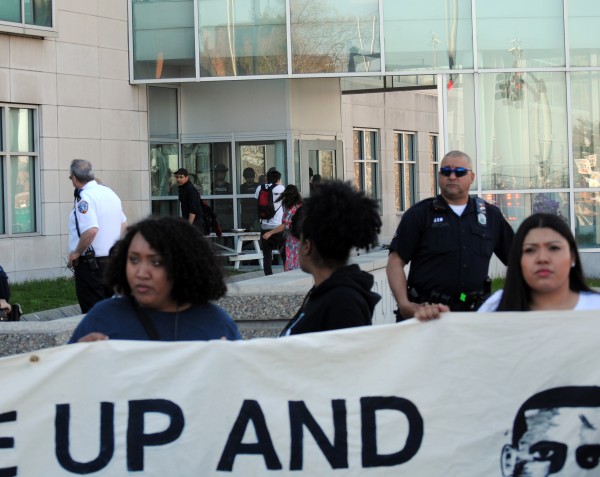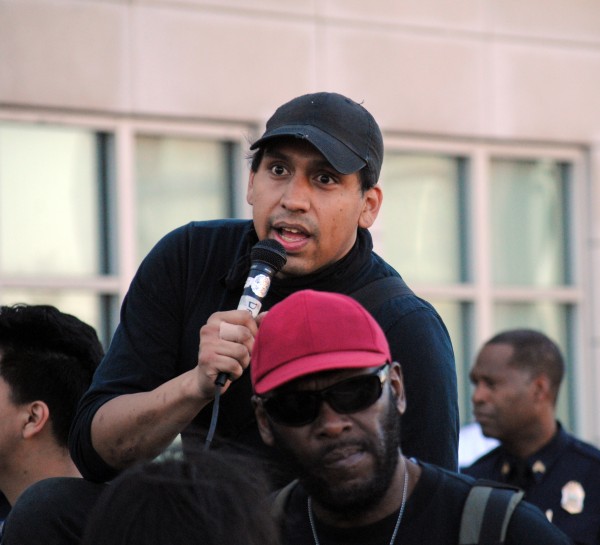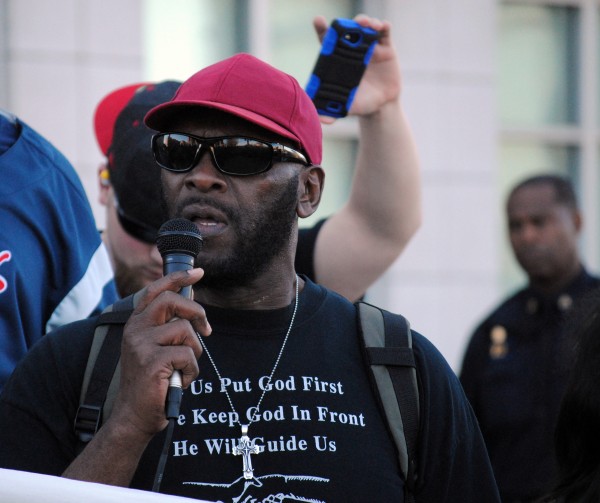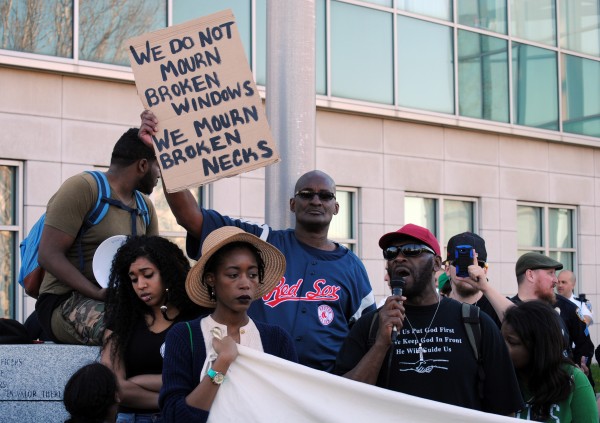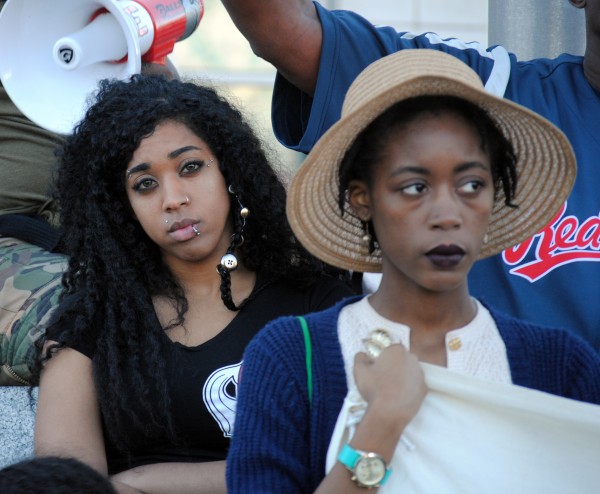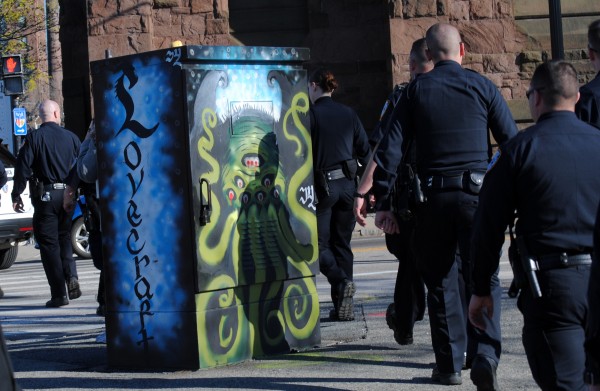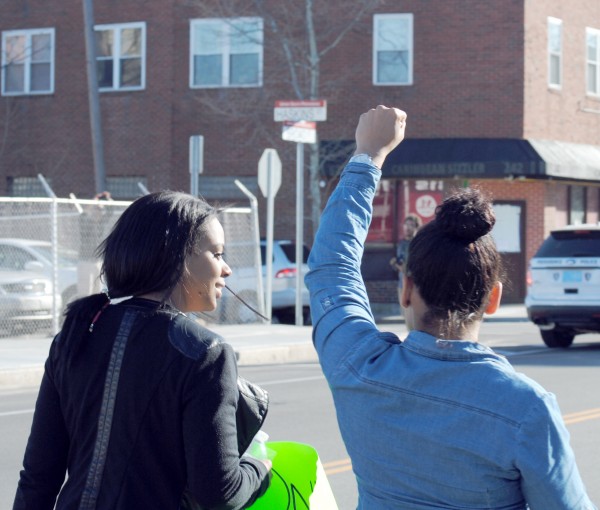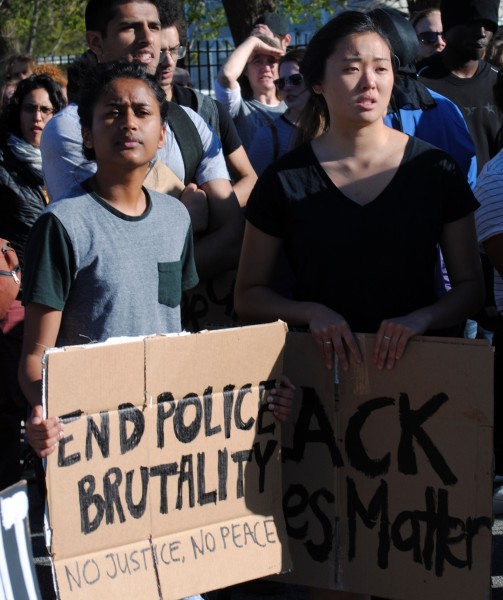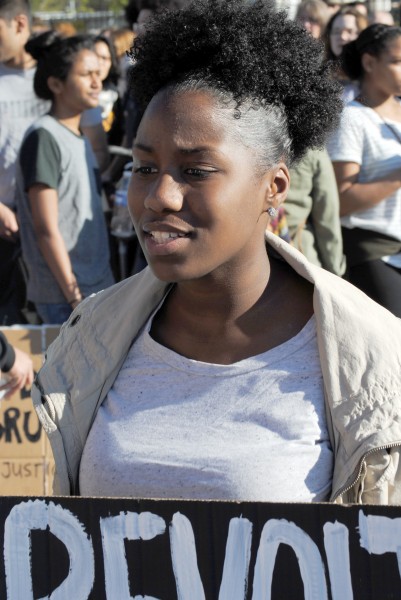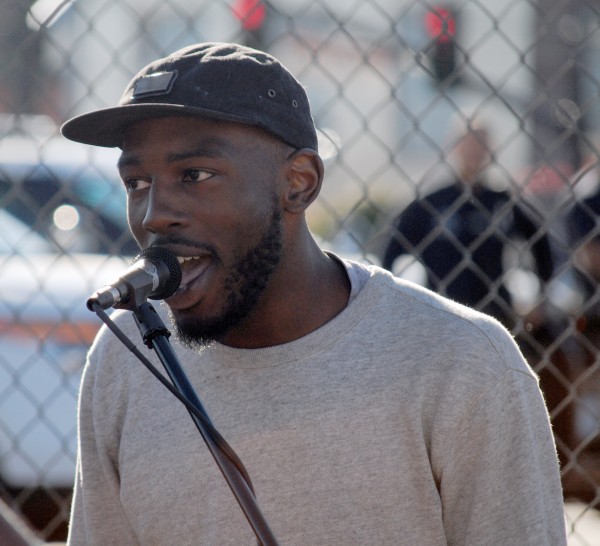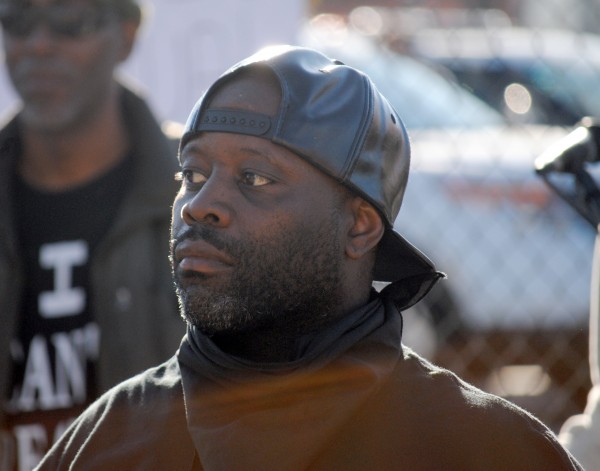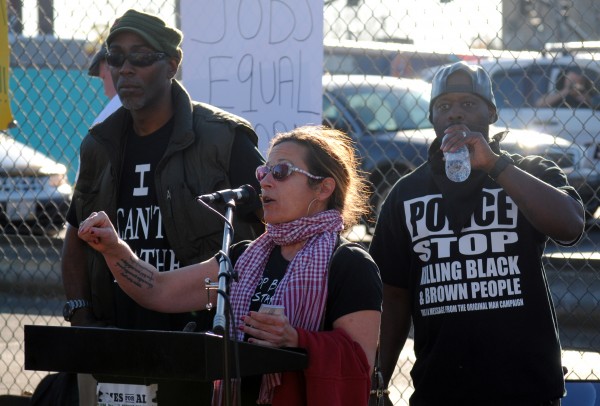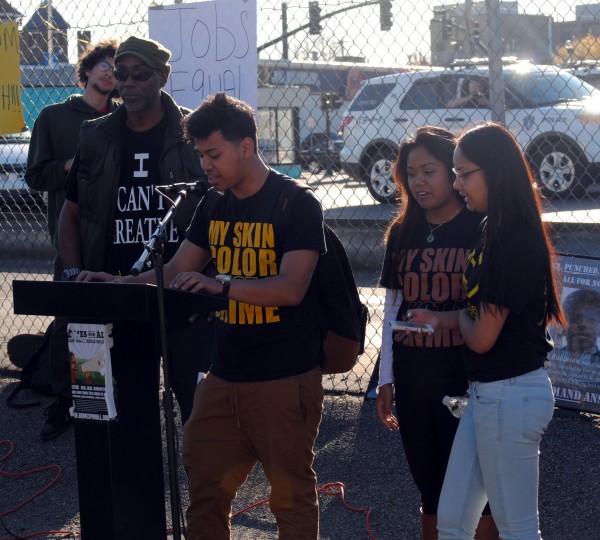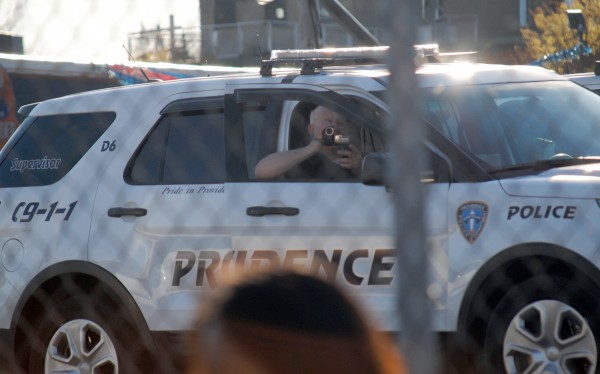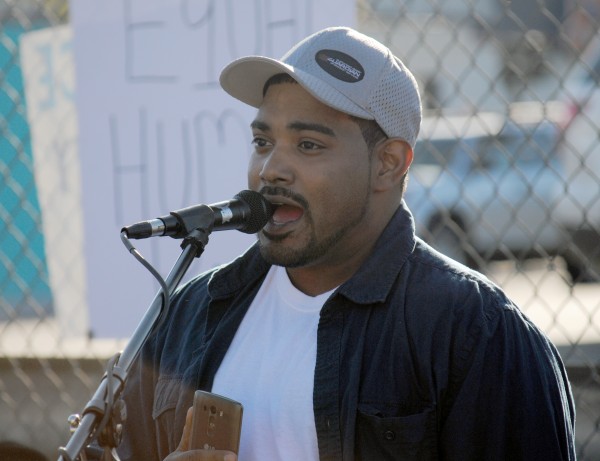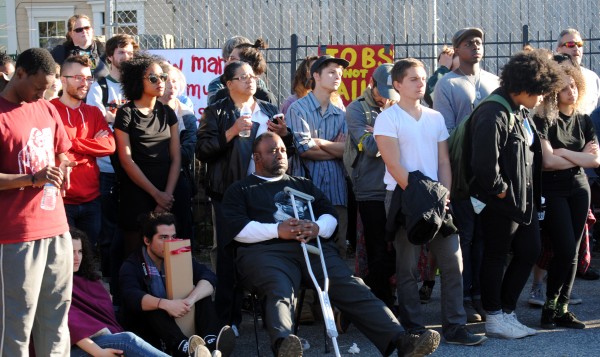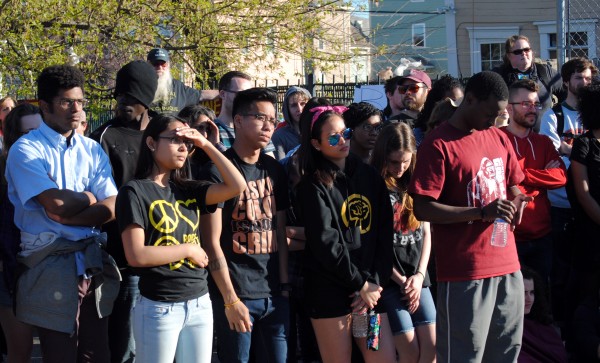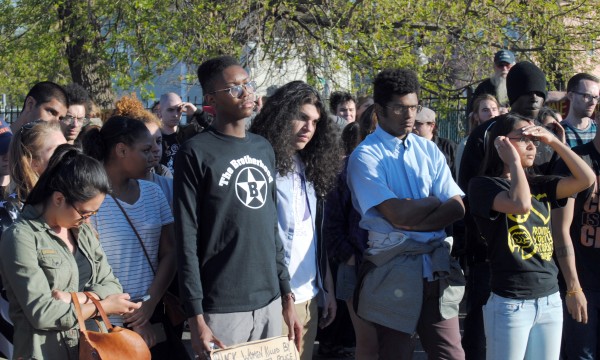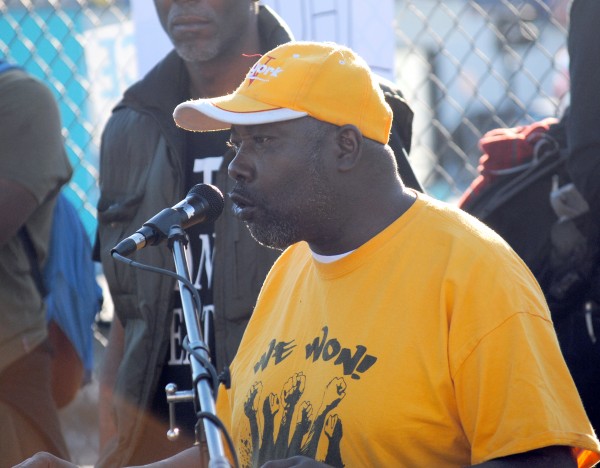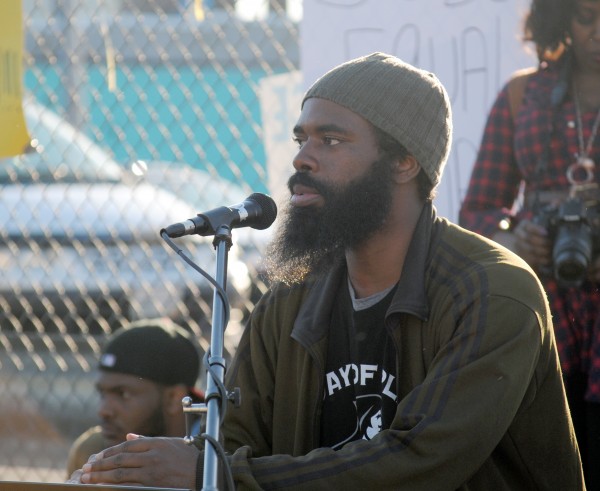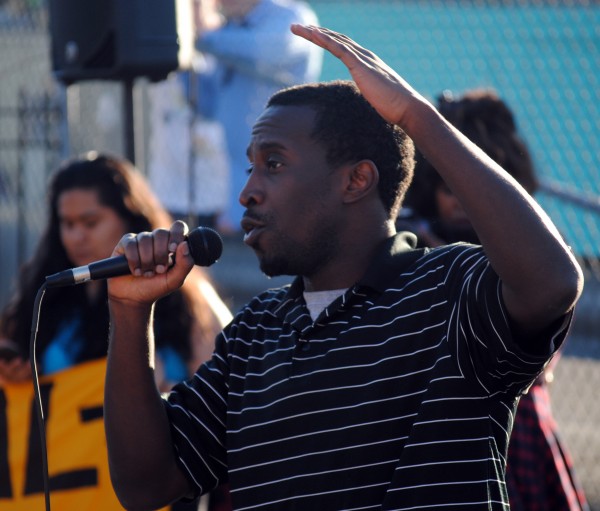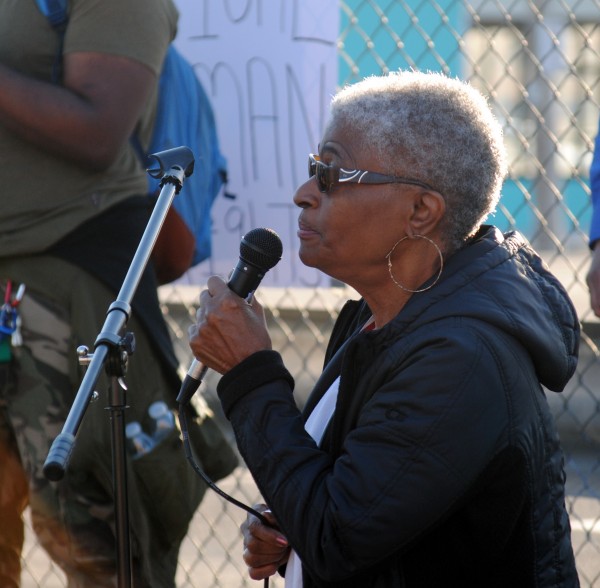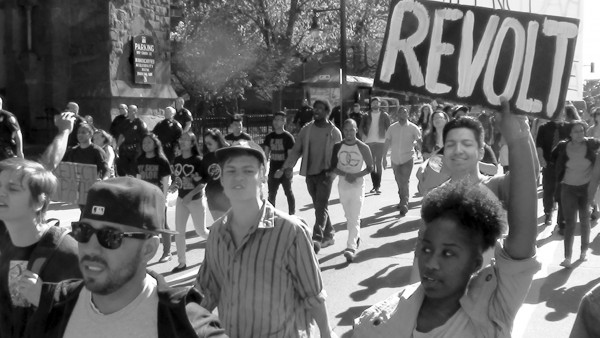 Photos: PVD Black Lives Matter march in solidarity with Baltimore

,