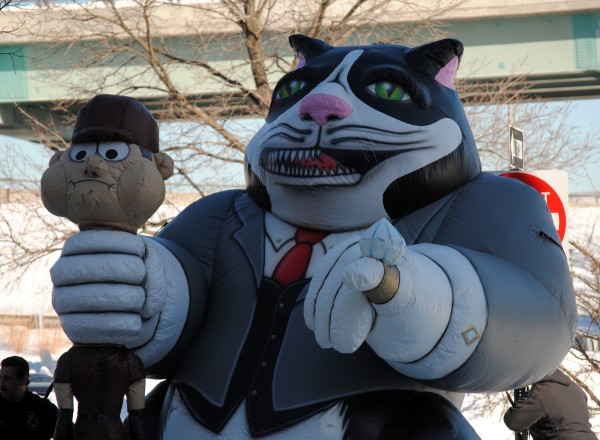 Yesterday an "Informational Picket" was held outside Rhode Island Hospital to draw attention to the stalled contract negotiations with Lifespan. Nearly 2,500 Teamsters, represented by Local 251, have been working under a contract that expired on December 31, and was extended to yesterday. According to a statement from RI Hospital the contract has been re-extended until January 30.
Union rep Brooke Reese told me that negotiations with the hospital are "not so great." A press release from the union says that hospital management has rejected a union proposal that states, "providing quality care to patients and their families is the top objective of the Hospital and that poor working conditions, inadequate staffing levels, inadequate supplies and improper equipment undermine patient care."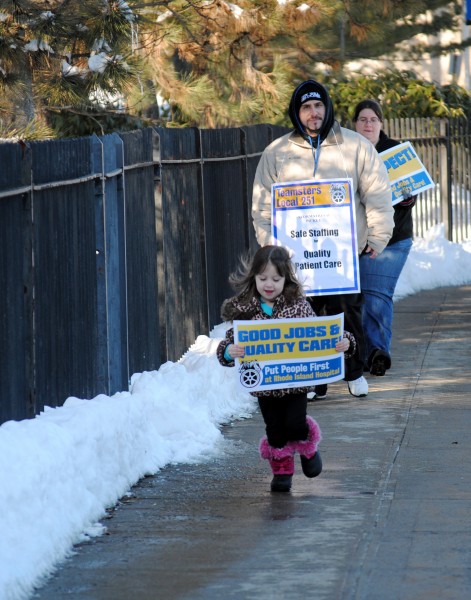 Lifespan has also rejected the union's proposals on "job security, fair wages and benefits," which the union calls "a slap in the face to every Rhode Island Hospital employee and every person in the community that is concerned about good jobs and quality patient care."
To bring attention to their cause workers borrowed a large inflatable "Fat Cat" from New York Teamsters 804. It was an attention getting prop, and it had the effect of slowing rush hour traffic around the hospital more than usual. The Fat Cat is seen wringing the neck of a UPS worker, but for the purposes of yesterday's picket we're being asked to picture the strangled worker wearing hospital scrubs.
Jesse Strecker, of RI Jobs With Justice, said in a statement, "Lifespan isn't hearing workers and the community's concerns at the negotiating table, so we are coming together to raise our voices in front of the hospital."
During the picket Strecker led a community delegation consisting of representatives from labor unions, community organizations and student groups as well as religious leaders in an attempt to deliver an "Open Letter" to the hospital administrators, but were prevented from doing so by hospital security. After much negotiation the letter was taken, with the promise of delivery, by the head of security, but no one from the delegation was allowed inside the hospital and no one representing the hospital addressed the delegation in any meaningful way.
Beth Bailey, Senior Media Relations Officer for Rhode Island Hospital, said in a statement that the most recent proposal from the union "does not make economic sense for the hospital or its patients, as our state continues to struggle economically" and that the hospital is "offering a fair contract that continues to provide wage increases, retirement, health care and other benefits." The statement did not address community concerns about patient care.
The union maintains that Lifespan paid its "ten highest paid executives" more than $16.6 million in its last fiscal year, an average of $1 million more in compensation "than the average earned by CEOs of nonprofit hospitals nationally."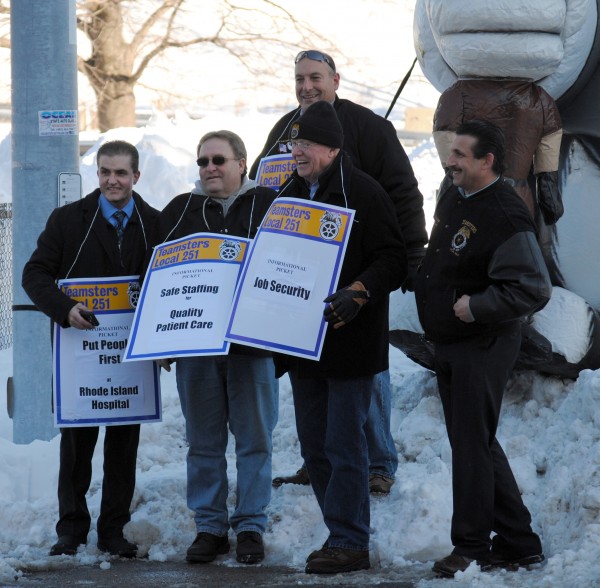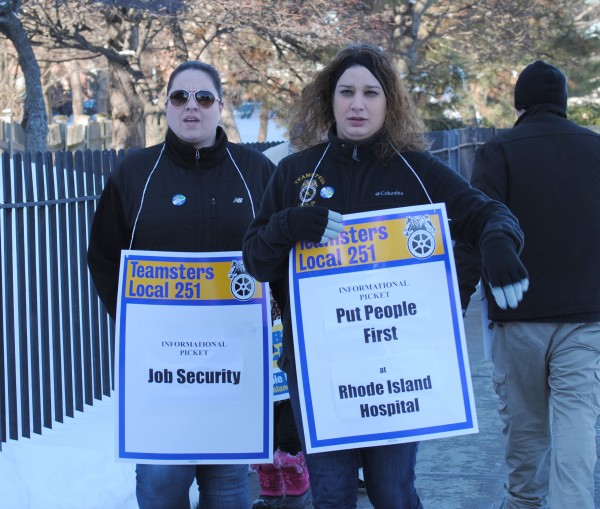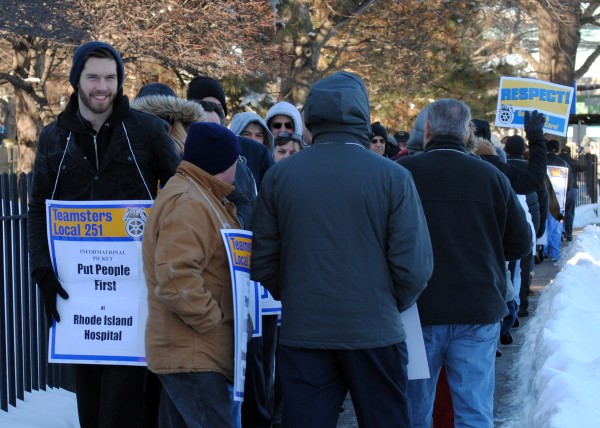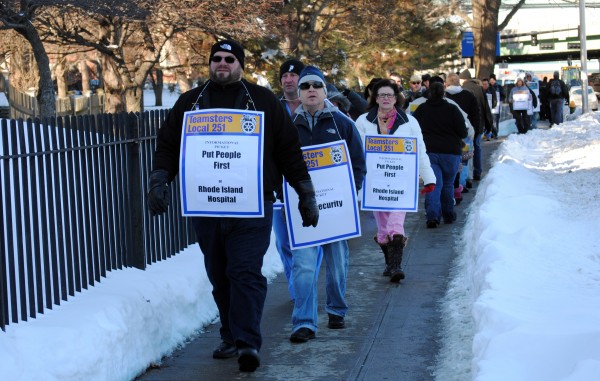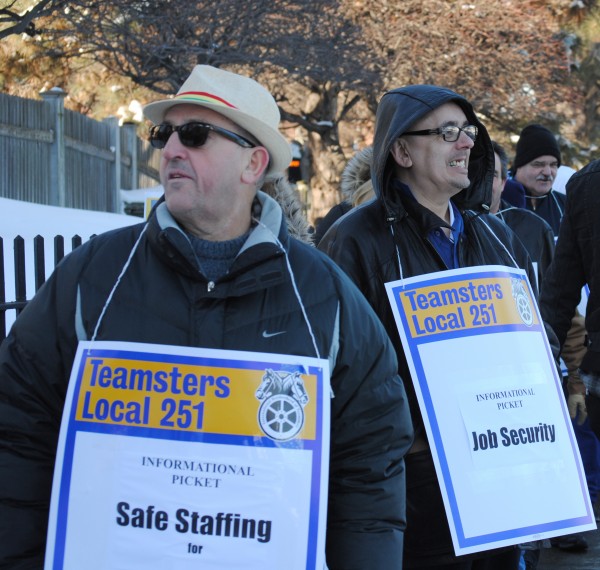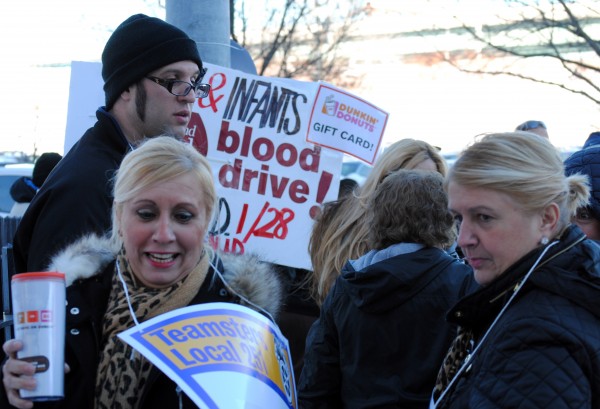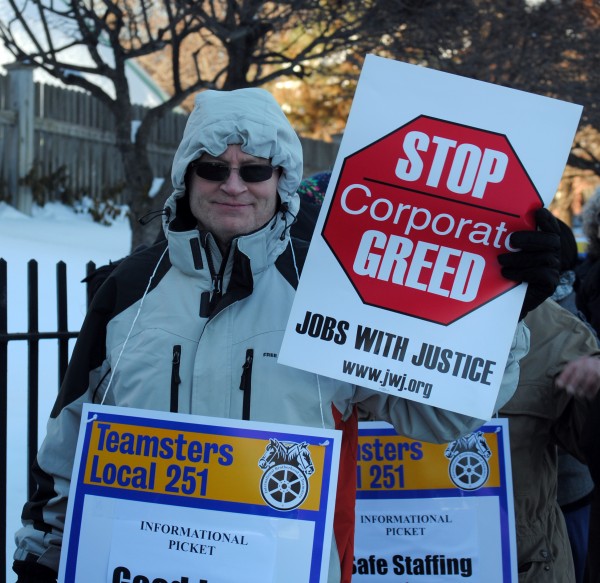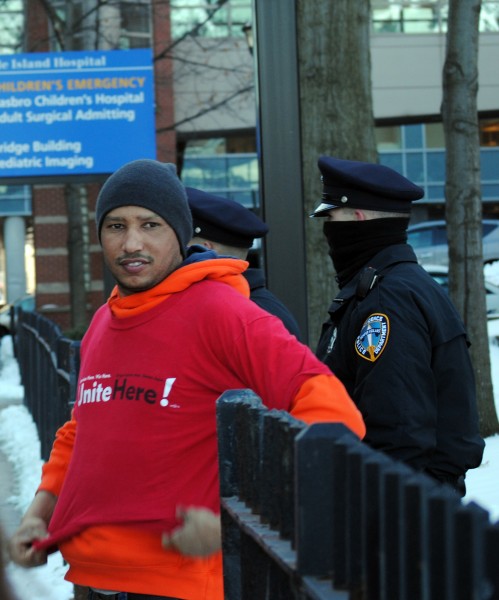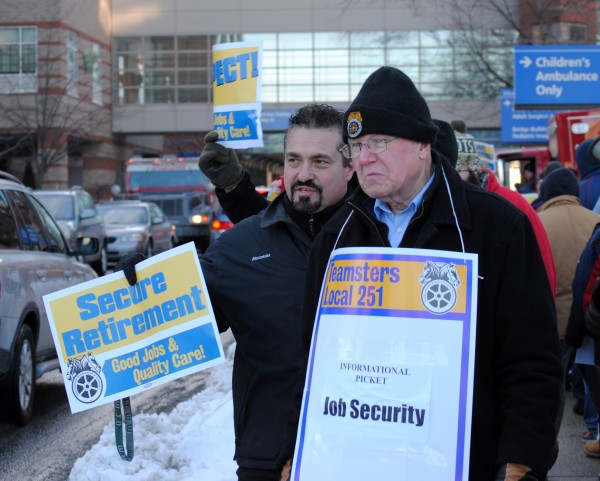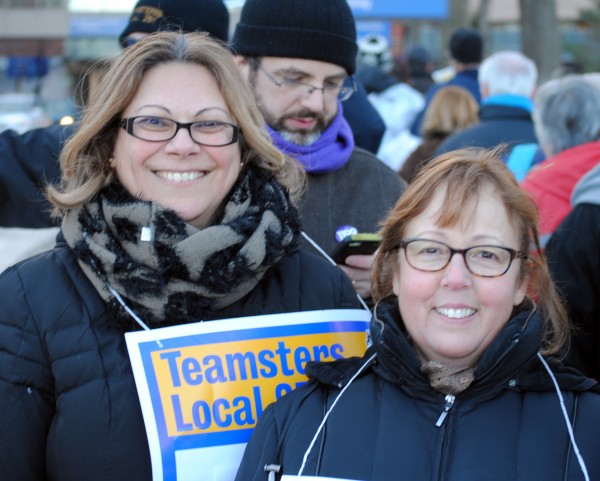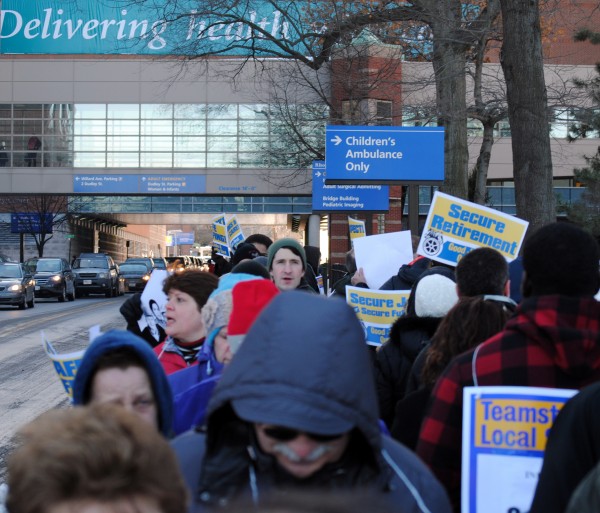 Picket at RI Hospital as contract negotiations stall

,